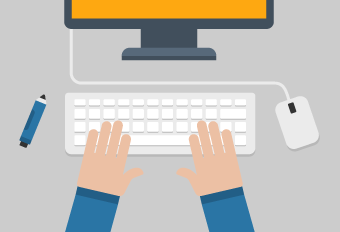 At first glance, creating, promoting and launching a webinar may seem like a lot of work. From identifying and bringing in the ideal presenter, to gathering valuable information for prospects and customers, too technically executing the live event, there's a lot that can go wrong. However, pulling off a solid webinar can be surprisingly simple and straightforward when you plan ahead accordingly and/or work with a knowledgeable partner to cover all the right bases.
What is becoming increasingly challenging, however, is creating relevant webinar content that cuts through the noise and resonates with viewers to the point where they take action. In our busy digital world, we are continually bombarded by 3,000+ marketing messages on a daily basis. That's A LOT of content! And consequently, we are all a bit desensitized to the presence of ads, and it takes a message that's particularly compelling to really grab our attention—and hold it.
In light of this situation so many marketers, content creators and educators are facing, below we have 5 simple tips you can use to ensure you're producing successful, appetizing webinar content in 2020 that caters to the needs of your audience and motivates them to learn more about what your business or organization has to offer. Read on to get the scoop!