Continuing Education Delivery, Simplified
Continuing Education Platform For Mental Health Professionals
Delivering courses, keeping track of accreditations, and issuing certificates can be daunting. With BeaconLive, you will enjoy unmatched functionality and support to help you deliver accredited CE courses. You can focus on what you do best - helping your patients heal - while we handle the rest.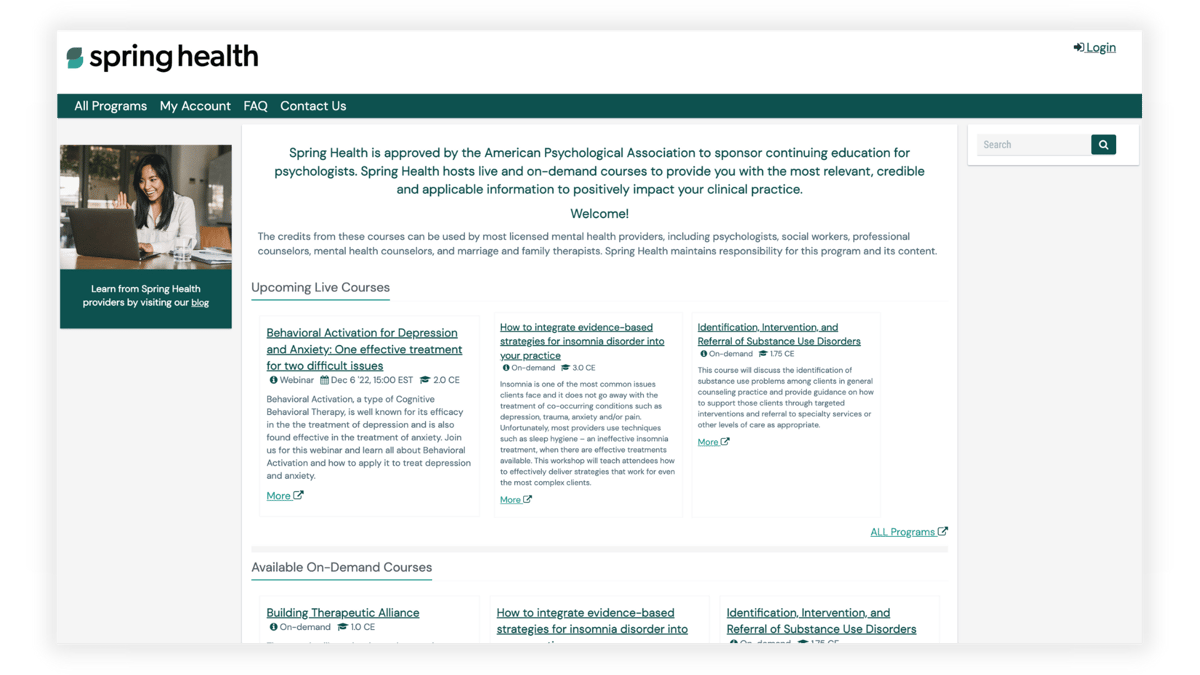 Deliver, Track and Certify Accredited CE Courses To Mental Health Professionals
Whether you are a large psychology association, or a small, private organization, let us take care of your CE needs, so you can focus on what's important - running a successful practice. You'll love that our CE LMS and integrated events platform provide an efficient way to manage all aspects of continuing education for mental health professionals in practices of any size and state.
Customized On-Demand Catalogs

Create branded catalogs with live and on-demand courses to host all of your webinars in one place. Our in-house events team will build customized registration pages, speaker bios, add updated credit info and more. Our platform will simplify your webinar-to-certificate process with integrated e-commerce, user dashboards and advanced credit tracking.

All-In-One CE Webinar Platform

If you're looking for a way to streamline your CE workflow, our LMS and events platform has you covered.

Our platform utilizes a central dashboard where users can track CE credits, set reminders for upcoming deadlines, and access on-demand CE materials with just a few clicks. Easily find online courses to meet the specific needs of your team.

Eliminate Administrative Tasks

Automate certificate management, delivery, and workflows for all your continuing education events. Create beautiful certificates for your in-person and online training events.

Integrates With Every Platform

Whether you're delivering a live, virtual or hybrid event on BeaconLive's platform or an external platform like Zoom, Webex, or Teams, we will deliver automated and customized CE & Certificates to your attendees. Easily create a certificate of attendance or completion for attendees on any platform, or in-person events!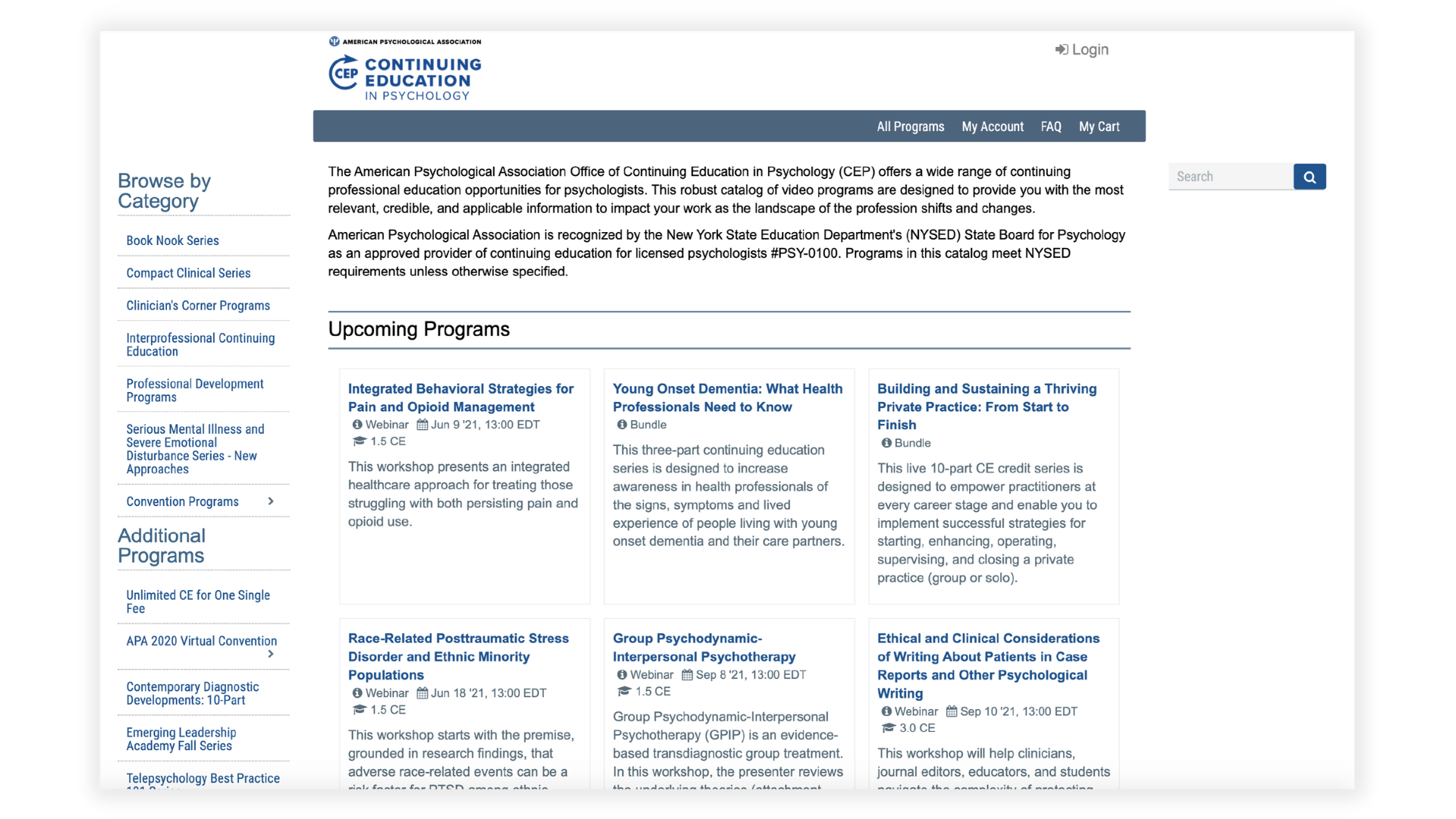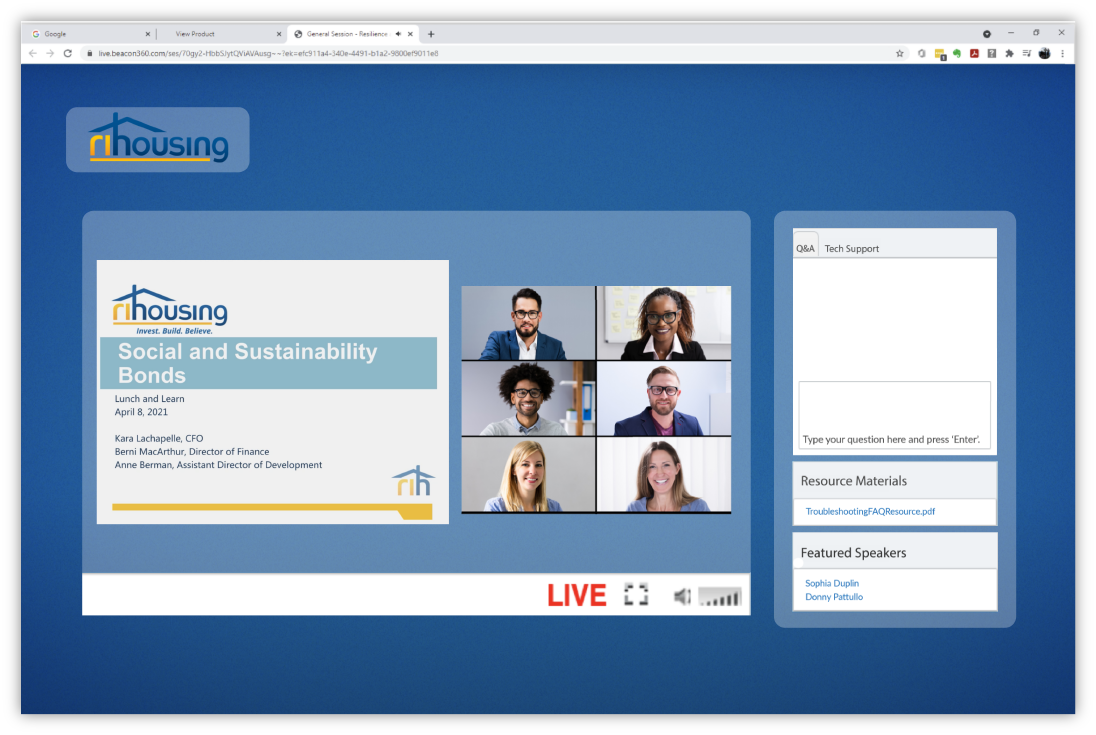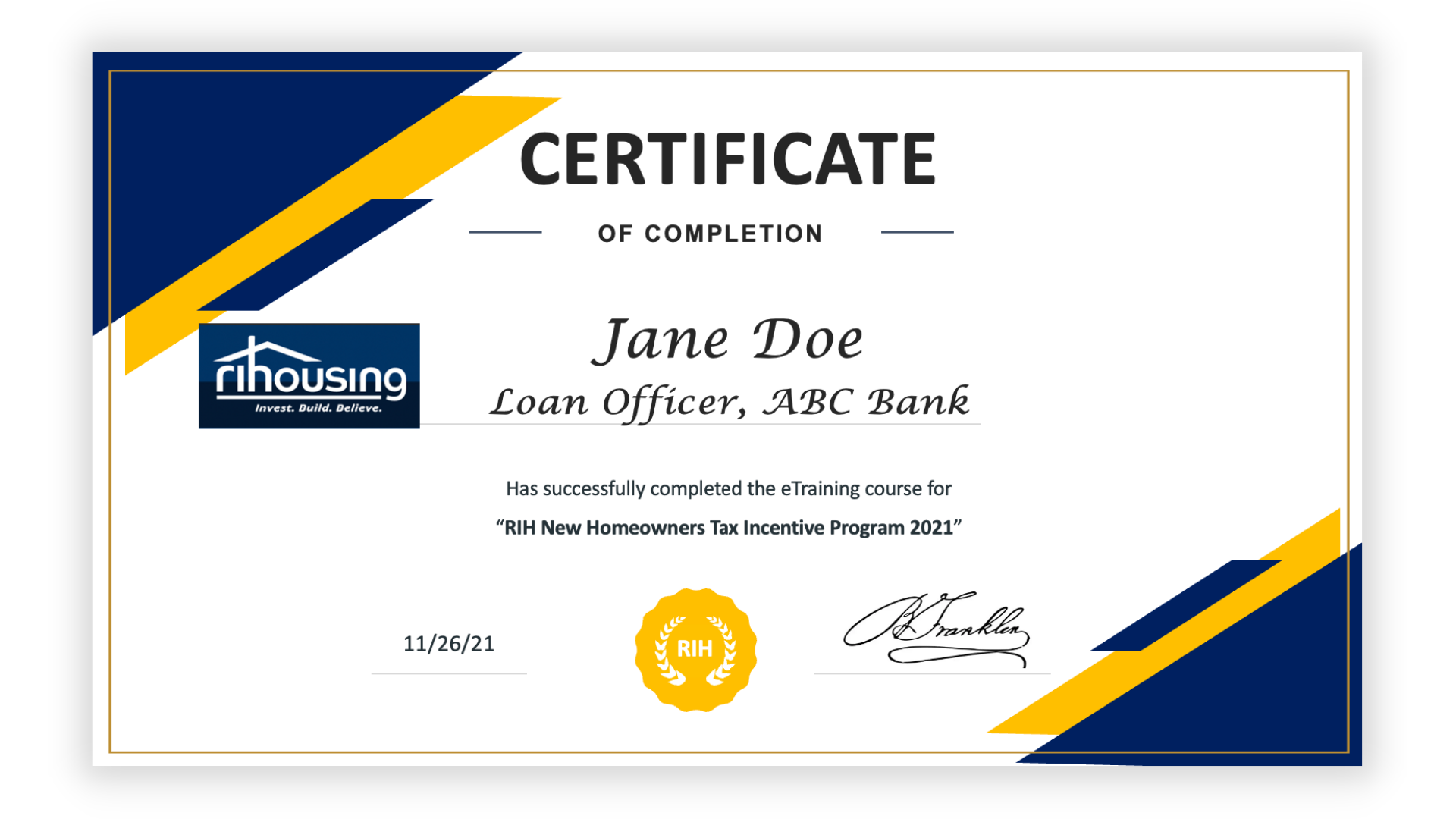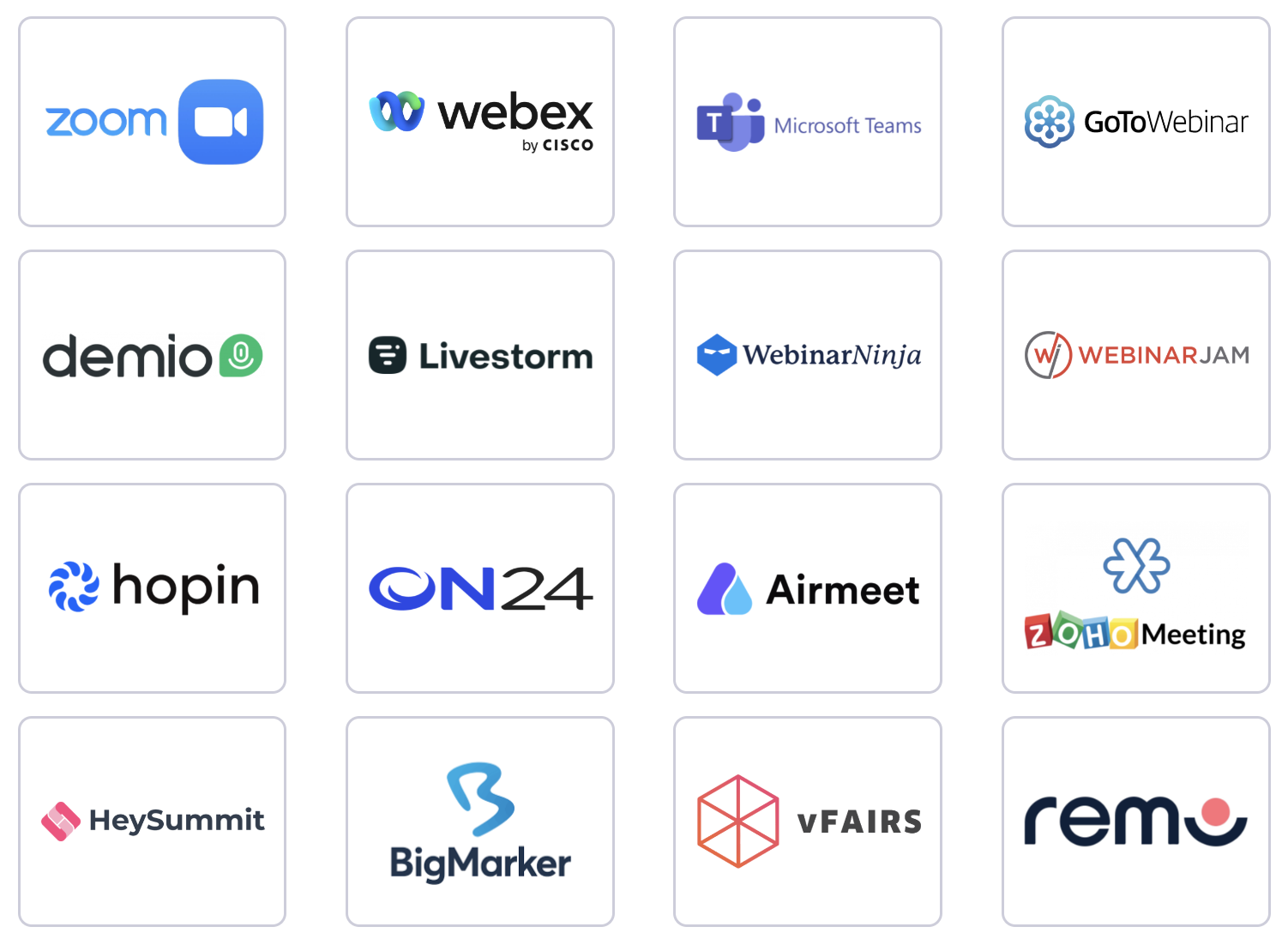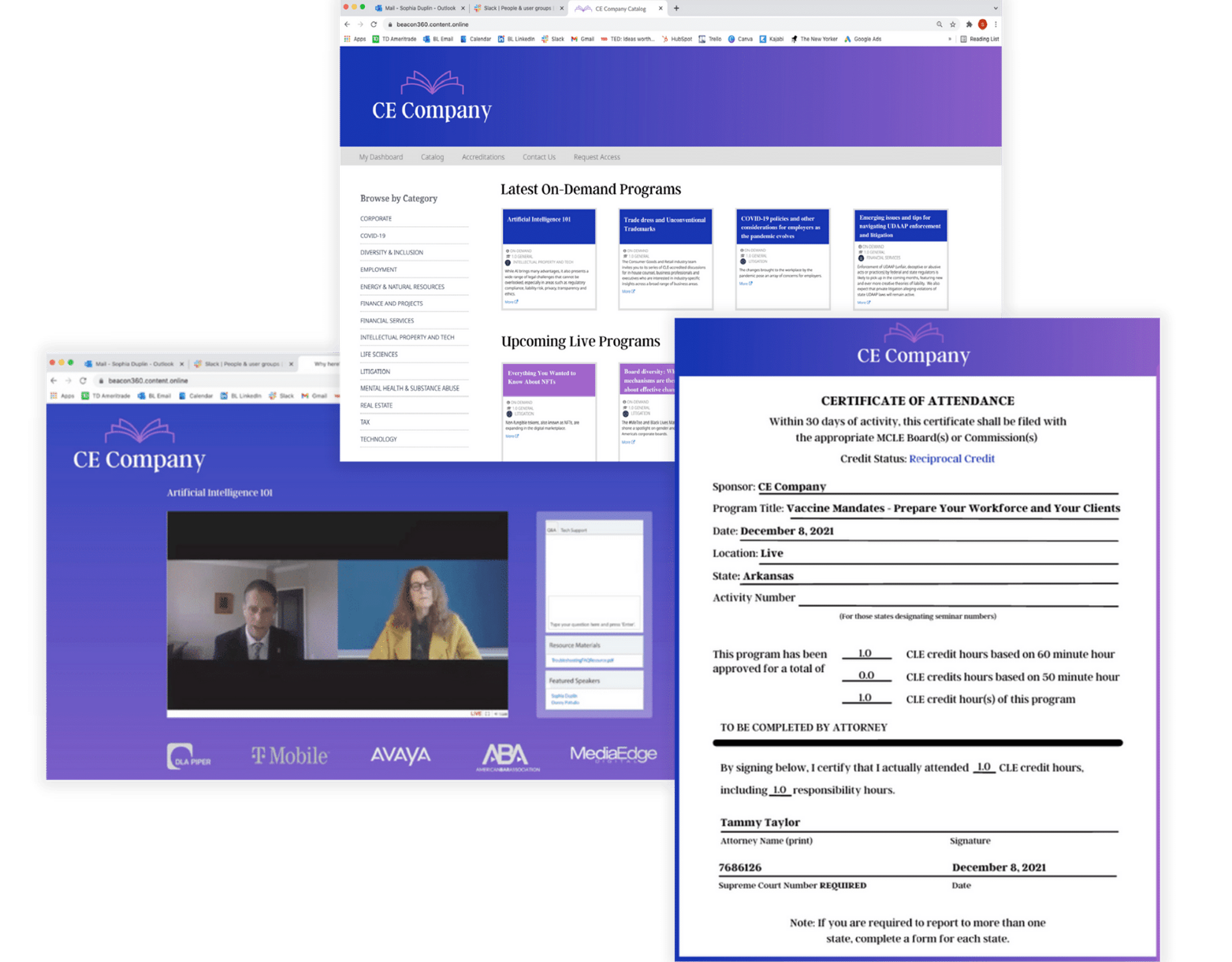 Host All Of Your CE In One Place!
BeaconLive's CE platform enables you to deliver webinars, online training, host your live and on-demand content in one place and track CE requirements.
Track all credit categories

Host live to on-demand content

Customized CE catalogs

150+ interactive webinar features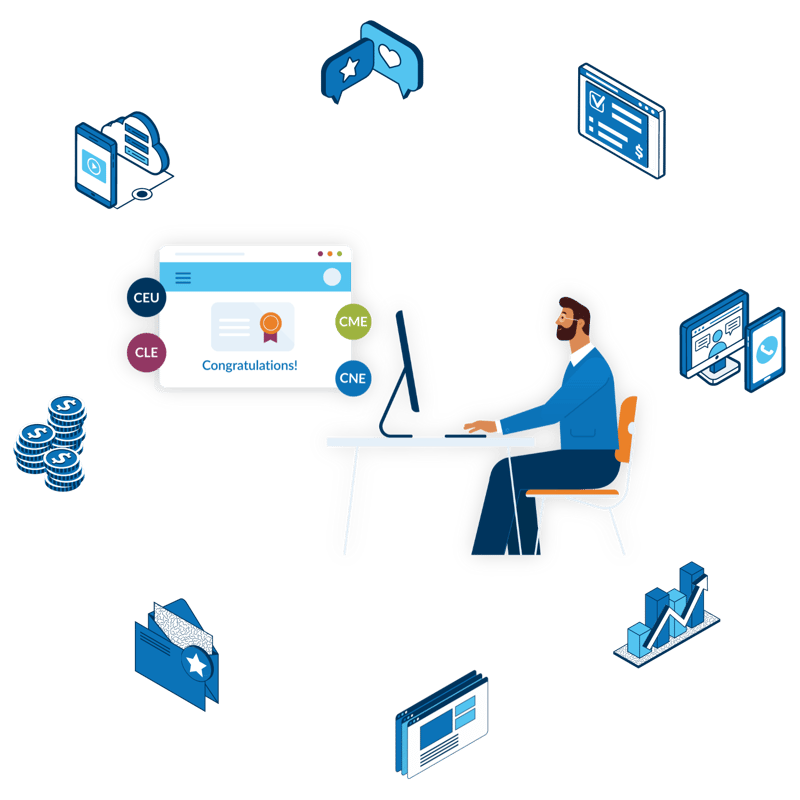 In-House Experts To Help You From Start To Finish
Our in-house CE specialists and events services team will manage every part of webinar and event delivery, on-demand content hosting and technical support for your end-users, so you can focus on what matters most - educating your mental health professionals.
Platform Features To Simplify Your Workflow and Engage Your Audience
Whether you are delivering live or on-demand webinars, in-person events or hybrid learning sessions, BeaconLive will simplify your CE delivery as well as engage your audience with our 150+ interactive platform features.
A Few Organizations Like Yours That Partner With BeaconLive
What Our Clients Are Saying
"I really felt like I didn't just have a vendor, I had a friend, I had a partner who wanted to see me succeed and wanted to succeed along with me. You don't get that a lot in this world, but you get it with BeaconLive."
"I was very pleased with your team's work. As a new business setting up my first CE product, your team was extremely helpful in guiding me through the process and ensuring a successful end result. I particularly appreciated the team took the time to understand what I wanted to get across with my product/brand and brought that vision to life on the BeaconLive interface. Your team treated the creation of my interface on BeaconLive as if it were your own - for which I am very grateful."
"I love working with BeaconLive. Their team was extremely helpful in guiding me through the process of setting up a new CLE product. BeaconLive brought my vision to life!"
Don't Miss Another Update!
Join our newsletter to stay in the know with resources and industry updates