CLE Delivery, Automation and Tracking. Perfected.
Save Time & Money With Our Advanced Online CLE Platform & Services
Do you need to streamline your Continuing Legal Education workflow for your law firm or legal organization? If you rely on notepads and spreadsheets to track CLE credits and certificates, it's time to upgrade to our LMS and webinar platform for all your CLE needs. Our CLE solution enables you to get CLE accredited, deliver CLE content, automate CLE credits, and track compliance in one location.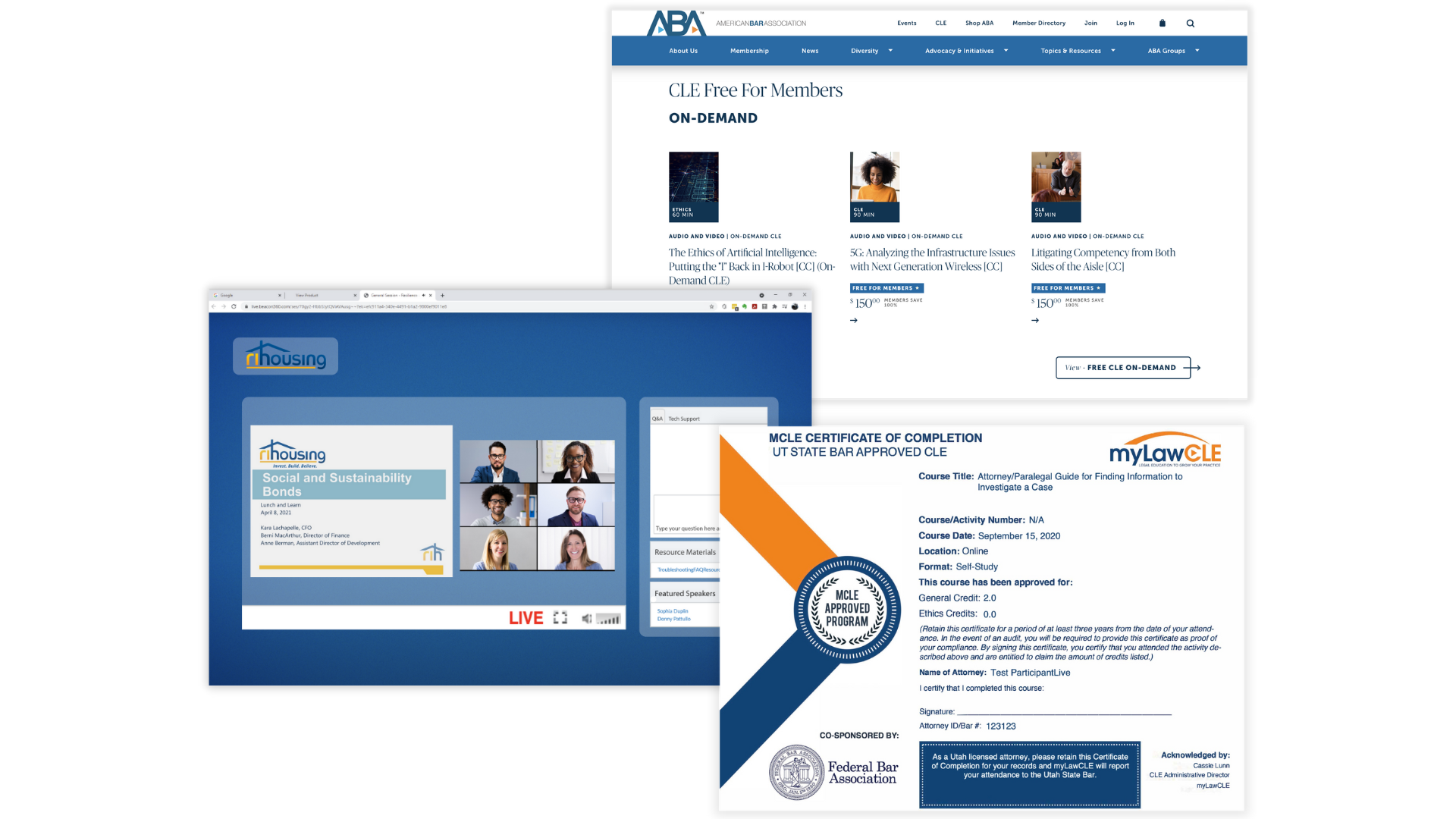 Your CLE Workflow, Simplified
Streamlining your CLE workflow can save you hours spent on administrative tasks. Our LMS and CLE-enabled events platform can help you do just that. With our platform, you can easily manage your CLE credits and other CLE requirements. This means you can focus on your team and law firm instead of manually tracking the progress of each of your lawyers.
Earn CLE Accreditation in Each State and Jurisdiction

BeaconLive can provide full Accreditation Support Services for CLE, including application filing, approval tracking, implementation of individual jurisdiction/accrediting body requirements, certificate delivery, storage, and reporting. Our team will ensure everything has been set up properly for automation of CE and Certificates, saving you hours on administrative tasks.

Deliver Live and On-Demand Webinars and Events

Keep your audience engaged with interactive virtual events, webinars, and online gatherings that provide Continuing Legal Education credits. Customize the experience with your organization's branding and enable sponsorship and advertising opportunities. Our in-house Moderators, Event Producers and 24/7 HelpDesk will ensure seamless and professional delivery.

Host Content In Your White-Labeled CLE Catalog

Host all of your live and on-demand courses in the centralized location of your CLE library. Customize all course information, registration pages, and user dashboards. Brand the catalog with your organization's marketing assets to keep your branding consistent across all areas of the platform. Our team will help you create registration pages with speaker info, credit info, integrated eCommerce, sponsor branding and more.

Automate CLE and Certificate Delivery

Automatically issue credits and certificates to your learners according to their state and jurisdiction.

Track Users and Credits

Learners and educators can track CLE credits, expirations and requirements and access their CLE certificates at any time. Enable our integration with Litera's CE Manager to streamline workflows and dramatically reduce tedious administrative work.

Access In-house Moderators, Event Producers and 24/7 HelpDesk

BeaconLive is a tech company built around people. Our team of professionals works with you during your entire CLE workflow to guarantee success. Our 24/7 customer support lines can be reached via email, phone call or chat to assist your learners with any and all technical difficulties. We pay attention to your end-users while you pay attention to delivering your high-value content.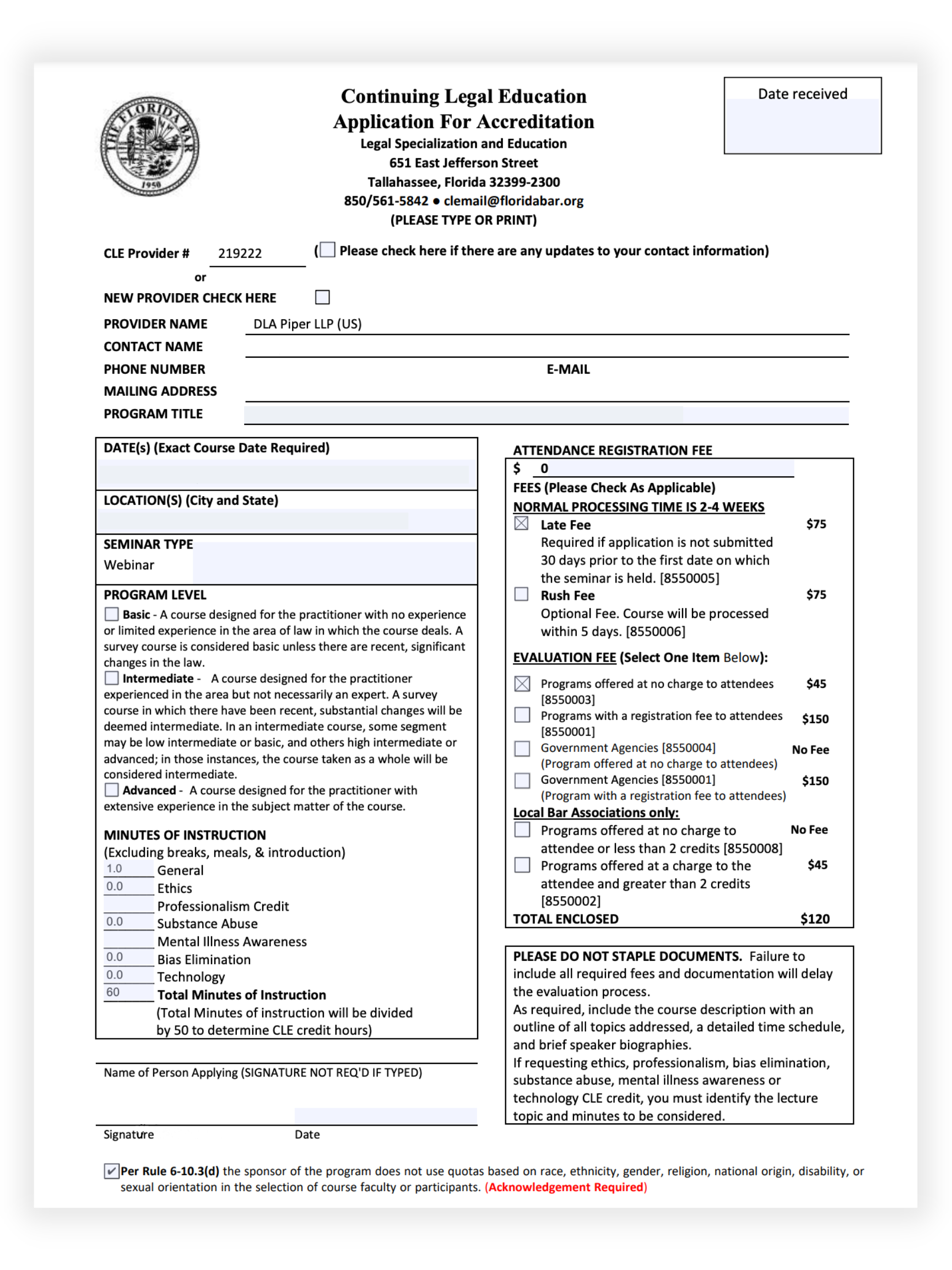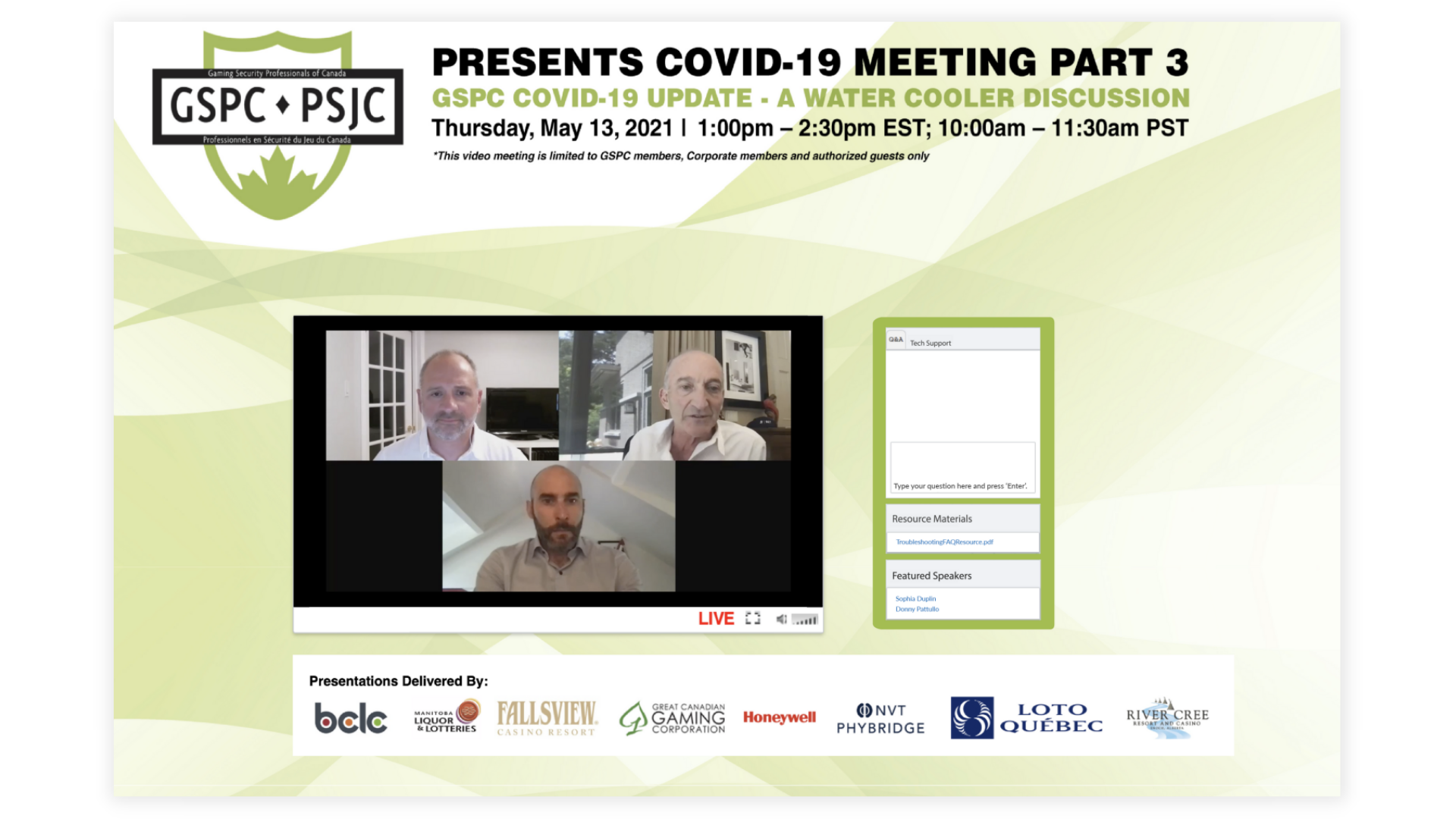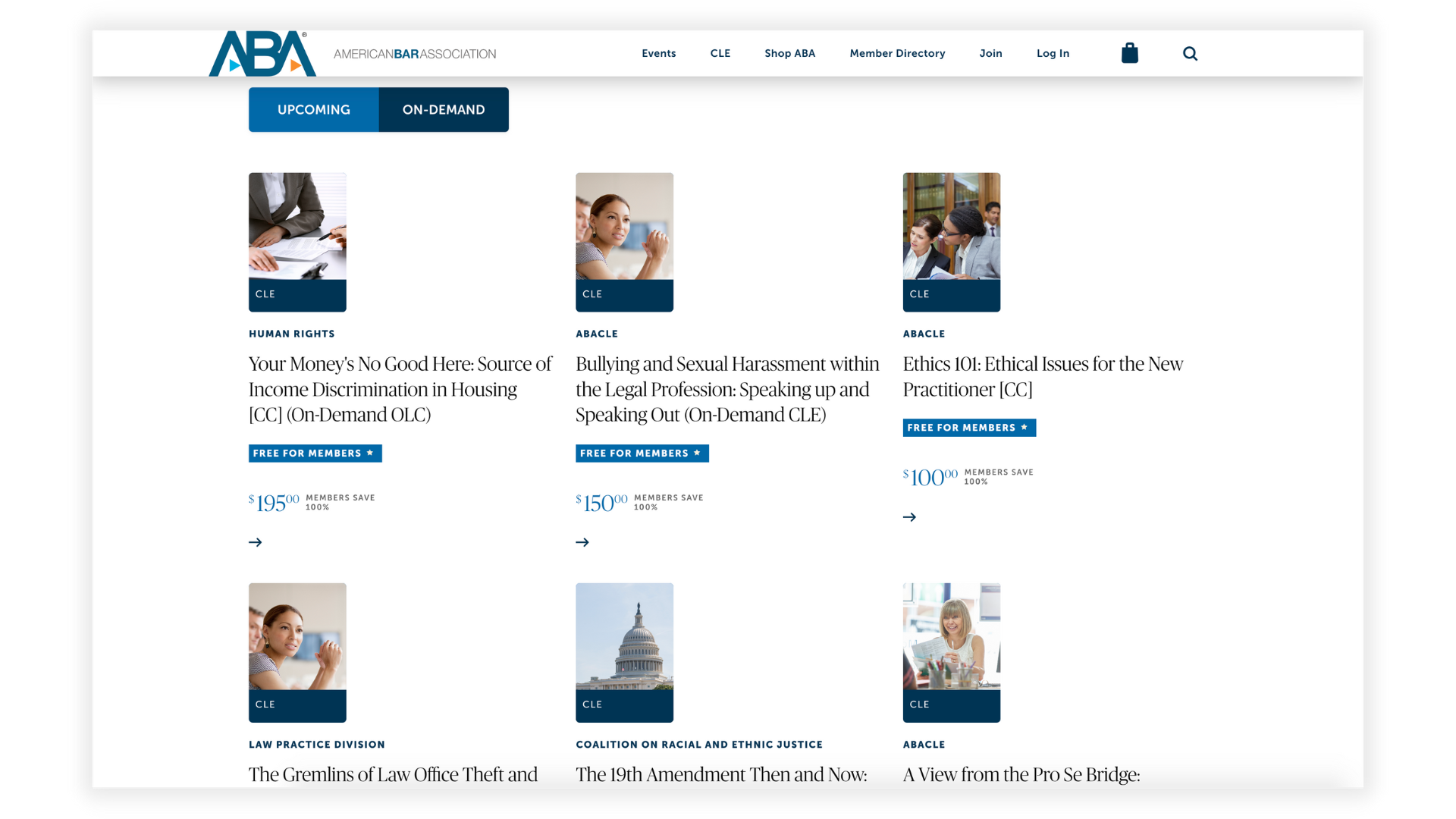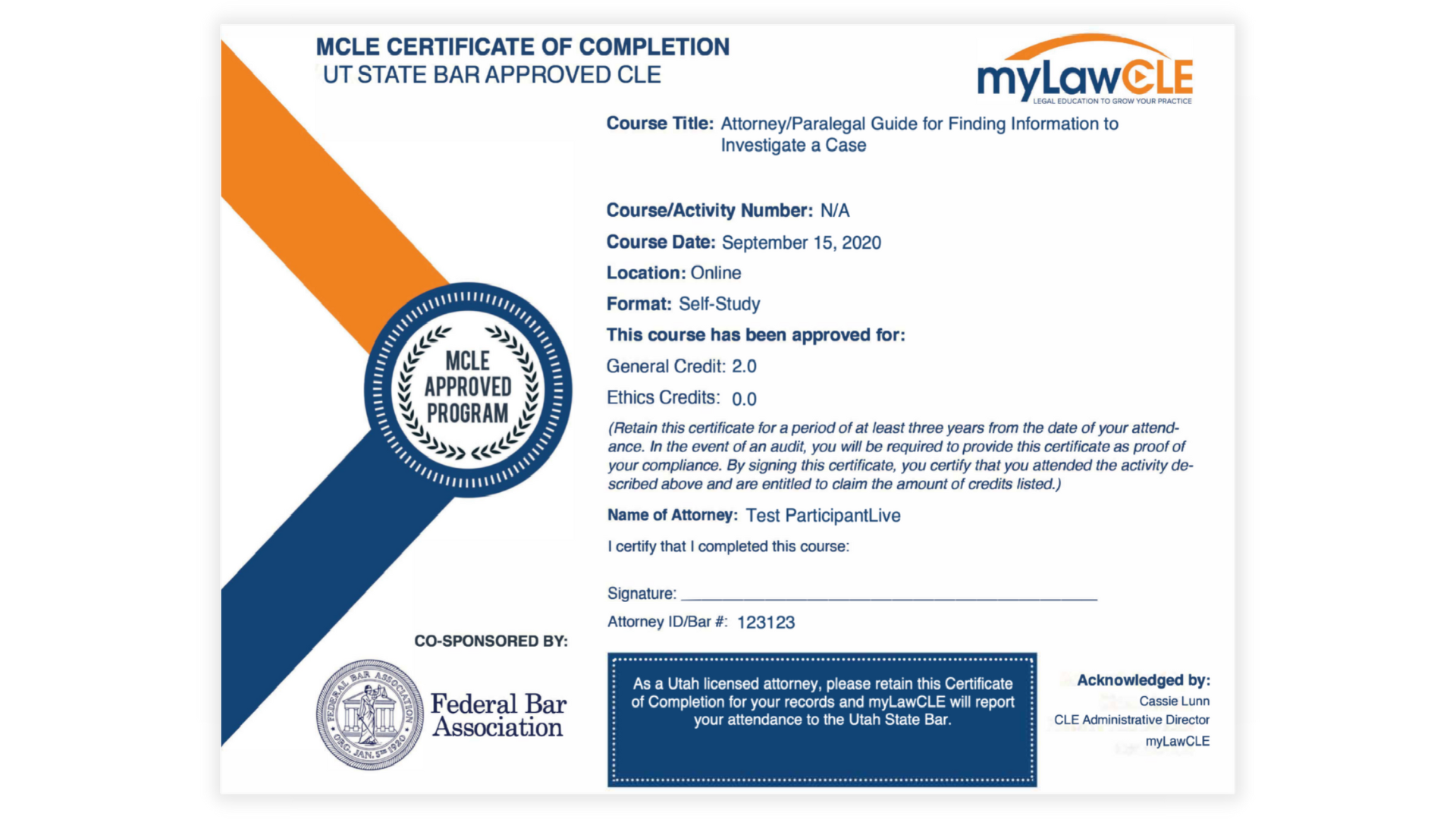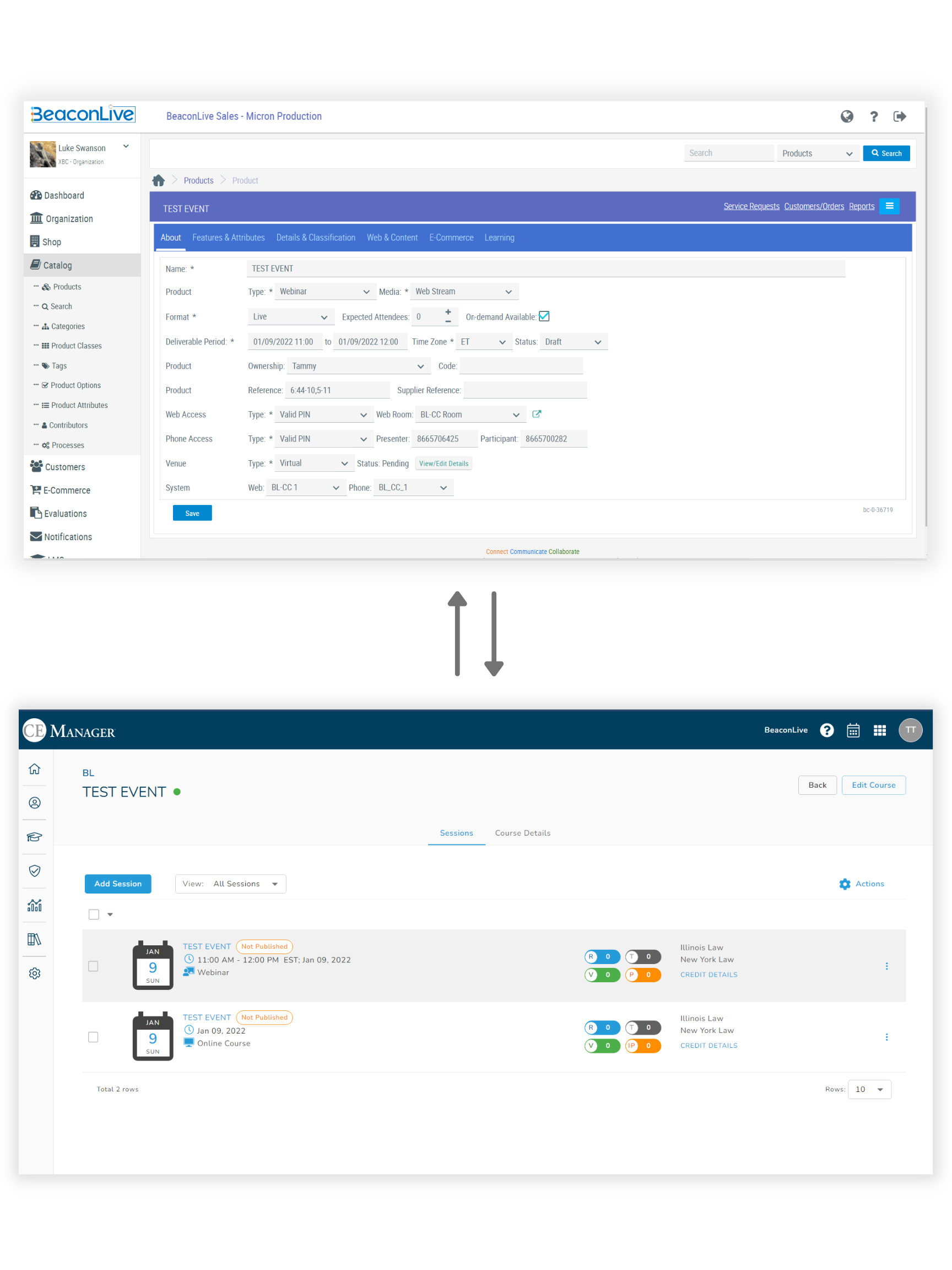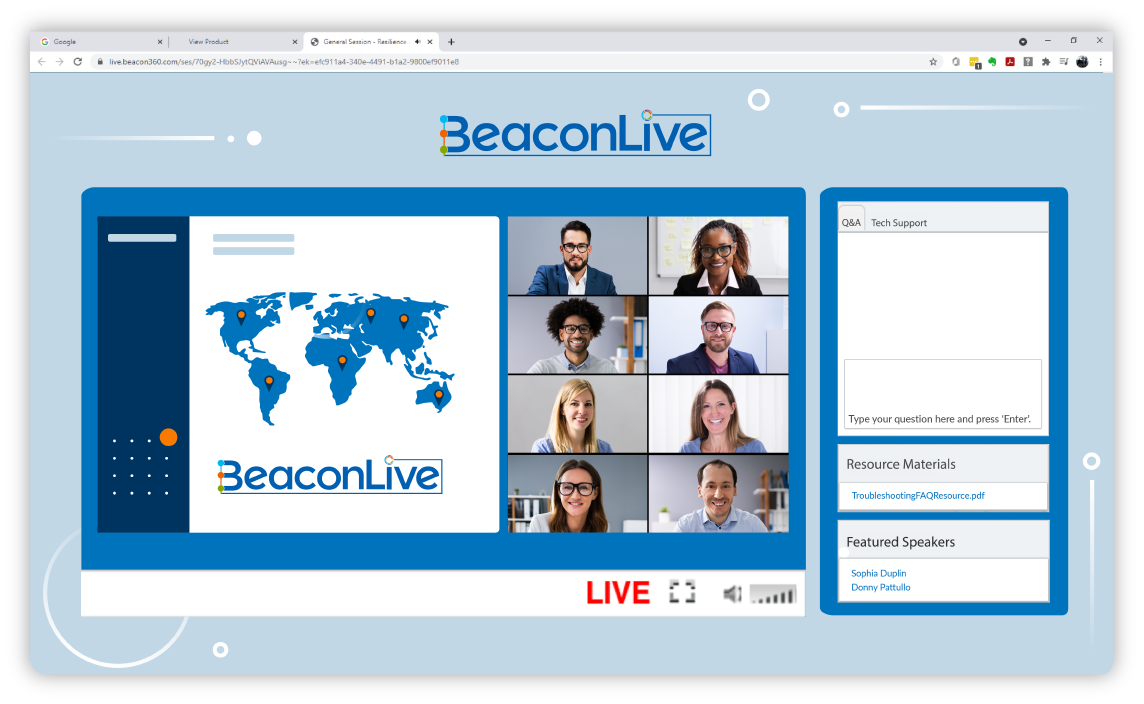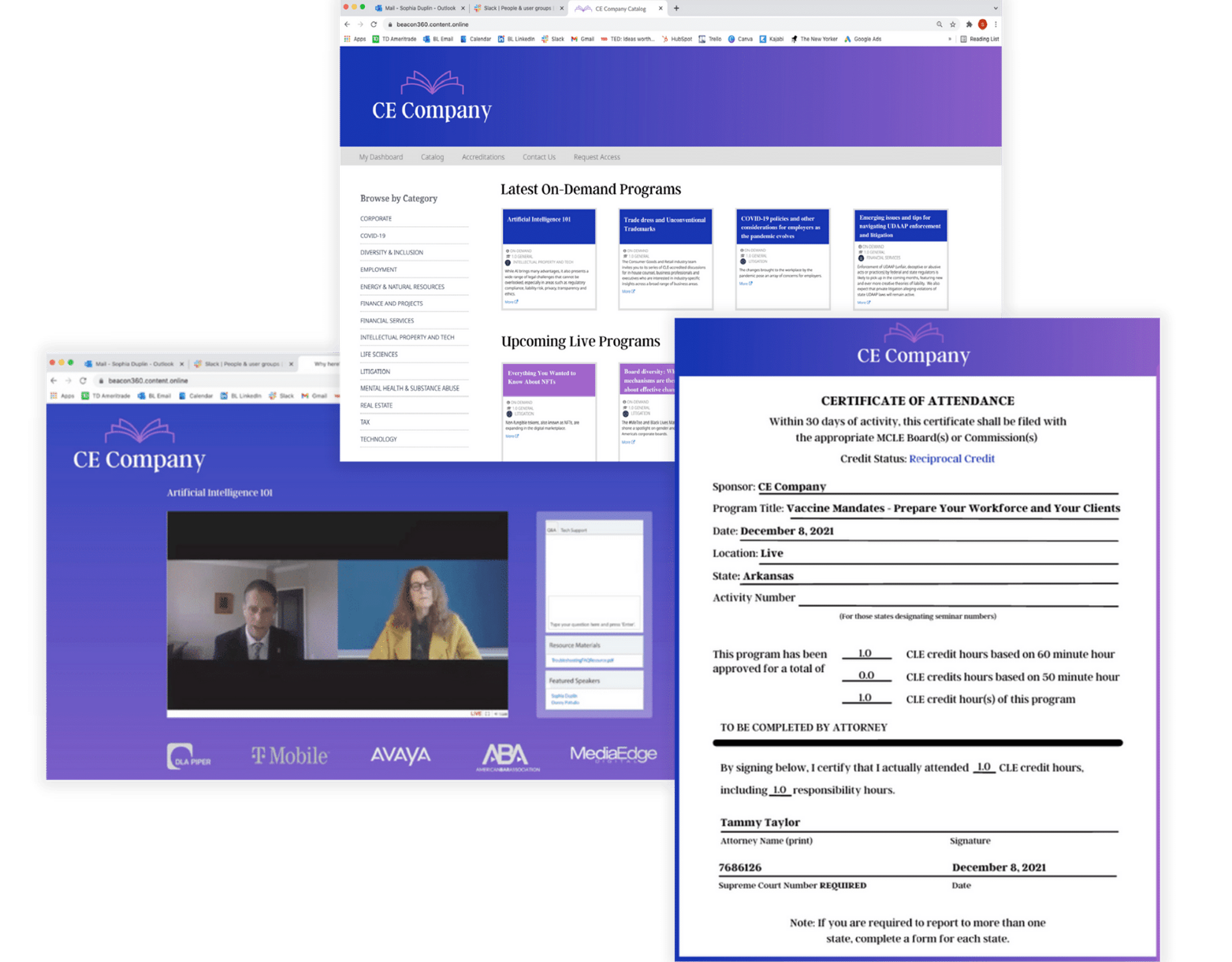 CLE-Powered LMS Meets Integrated Events and Webinars
BeaconLive's CLE platform is not only a webinar platform to host seminars and online training. Our all-in-one solution will quickly and efficiently track your team's progress to ensure they meet their MCLE requirements. Seamlessly deliver CE, CPD, and Certificates at scale while eliminating hours of administrative work.
Our CE workflow and in-house experts produce, deliver, and manage CE, Certificates, and Compliance for you on our highly capable and customizable LMS and integrated events platform.
Live to on-demand content

150+ interactive webinar features

User profiles, user dashboards

Customized CLE catalogs

CLE tracking based on state and jurisdiction

Track applications, credit statuses, and expirations by jurisdiction

Integration with Micron CE Manager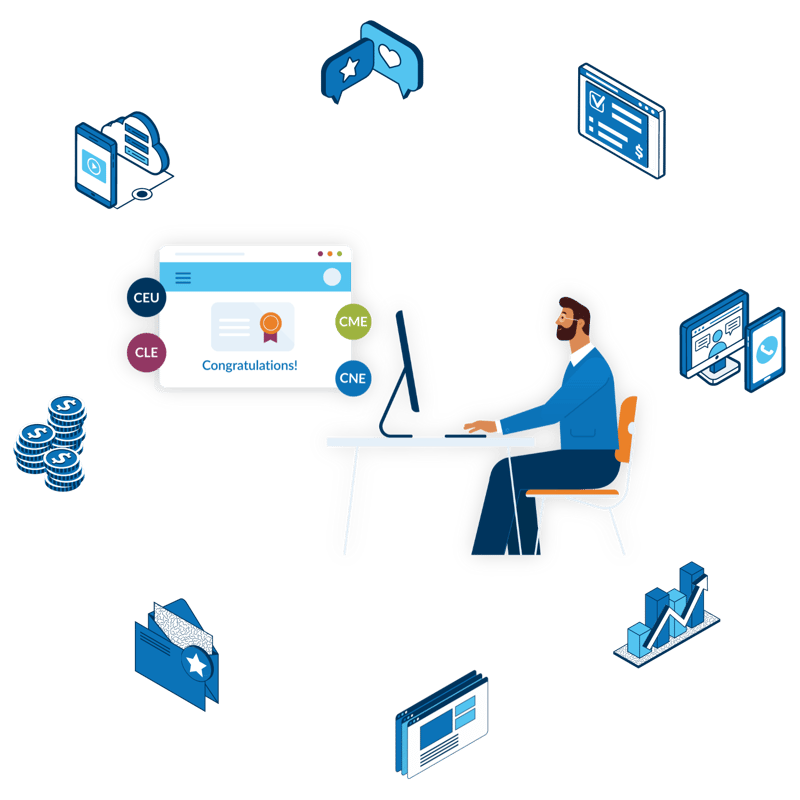 Our CLE Platform Is As Unique As Your Needs
Many law firms struggle to keep their team educated about different practice areas while tracking CLE credits on different platforms. What if you could have an intuitive and easy-to-use webinar platform to host your CLE content with live seminar capabilities and track CLE credits in one place?
Now you can with BeaconLive's advanced CLE platform! Instead of using multiple platforms, you can manage all of your firm's CLE requirements in one place.
Advanced CLE Features To Scale and Simplify
Your team needs to meet minimum Continuing Legal Education (MCLE) requirements. Since MCLE compliance varies by state or jurisdiction, it can be difficult to track CLE courses across an entire law firm. Our CLE program helps you deliver engaging webinars, workshops, and seminars that connect attendees through interactive features and ensure everyone is updated within their specific practice area and location.
A few organizations like yours that partner with BeaconLive
What Our Clients Are Saying
"I really felt like I didn't just have a vendor, I had a friend, I had a partner who wanted to see me succeed and wanted to succeed along with me. You don't get that a lot in this world, but you get it with BeaconLive."
"I was very pleased with your team's work. As a new business setting up my first CE product, your team was extremely helpful in guiding me through the process and ensuring a successful end result. I particularly appreciated the team took the time to understand what I wanted to get across with my product/brand and brought that vision to life on the BeaconLive interface. Your team treated the creation of my interface on BeaconLive as if it were your own - for which I am very grateful."
"I love working with BeaconLive. Their team was extremely helpful in guiding me through the process of setting up a new CLE product. BeaconLive brought my vision to life!"
Don't Miss Another Update!
Join our newsletter to stay in the know with resources and industry updates