Streamline Your Continuing Education System
An unmatched Learning Management System for CE and Certificate Delivery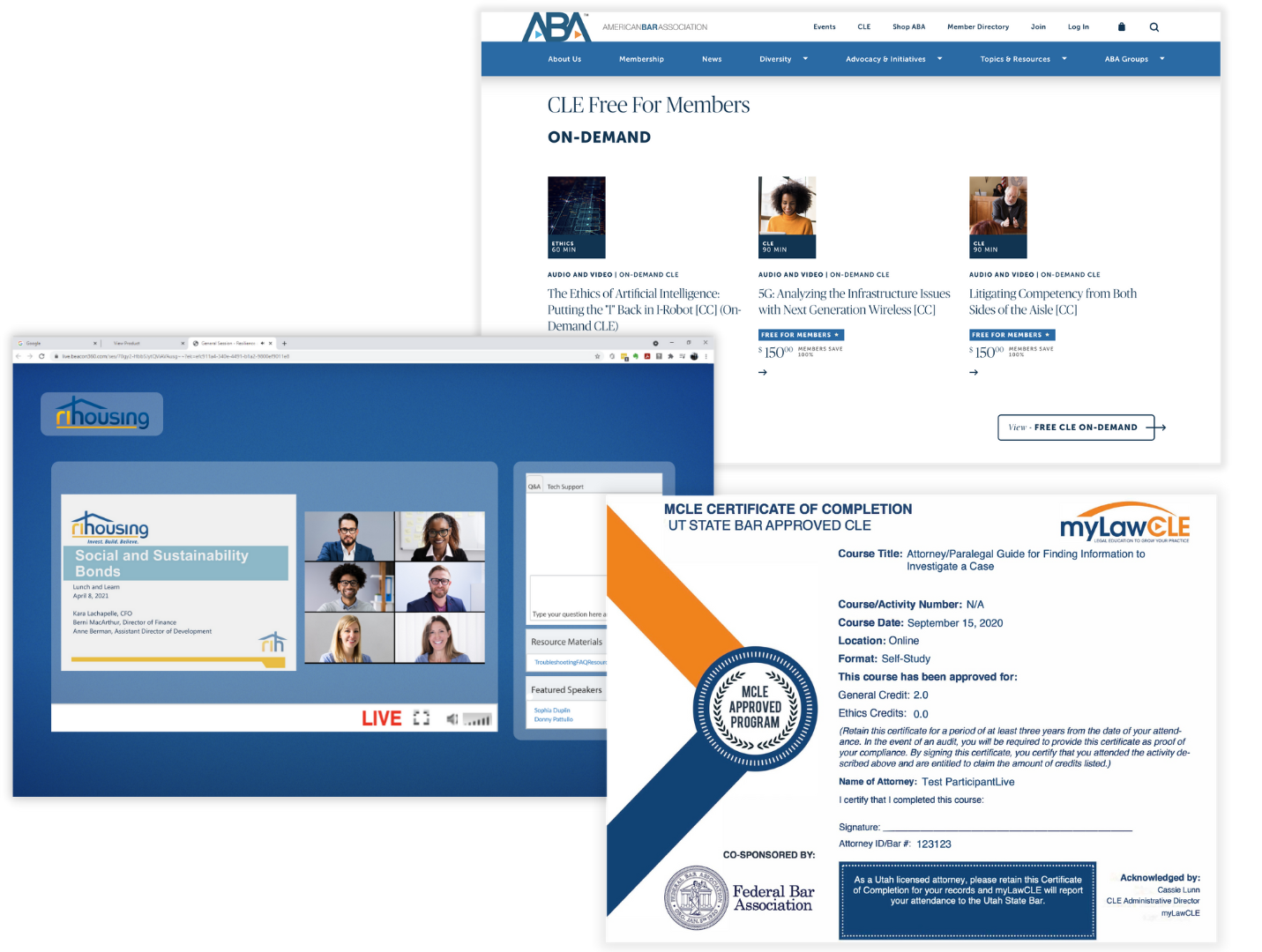 What We Do
Elevate Your Online Learning Programs
BeaconLive's fully customizable CE LMS solution has the functionality you need to streamline and simplify webinars and certificate delivery for all of your continuing education programs.
BeaconLive is the only platform that enables you to automatically deliver CE and Certificates according to rules set by your accrediting body.
Learn how our system will help you design and issue certificates for any CE program: live, on-demand, virtual, hybrid or in-person events and webinars.
All-in-one-platform

In-house team of events experts and CE specialists




Automated CE and Certificate delivery
Our Platform
A CE Platform Customized To Your Needs
Earn Accreditation

BeaconLive can provide full Accreditation Support Services for CLE and CME, including application filing, approval tracking, implementation of individual jurisdiction/accrediting body requirements, certificate delivery, storage, and reporting. For other accrediting disciplines, we have resources for you to seek Accreditation and a platform to help you track and store necessary documents and assets. Our team will ensure everything has been set up properly for automation of CE and Certificates, saving you hours on administrative tasks.

Deliver Webinars & Online CE Events

Deliver high-impact and interactive webinars, virtual events, hybrid events and CE conferences on our intuitive platform. Customize the event design and add sponsor and exhibitor branding on our browser-based solution. Add presence checks, pop-up codes and quizzes according to the rules set by your accrediting body. Build your perfect online experience with 150+ interactive features, breakout sessions, networking and more.

Build Your CE Catalog

Host live and on-demand webinars, courses and events in your customized CE Catalog or eLearning Library. Customize the design to be an extension of your brand and integrate seamlessly within your website. Build powerful registration pages with speaker info, CE credit info and integrated ecommerce.

Automate CE Credits & Certificate Delivery

Automatically send out credits and certificates based on attendee behavior and your accrediting body's requirements and eliminate hours of administrative work. Our in-house team of CE specialists and technical support staff will field the questions and needs of your learners.

Track CE Credits, Expirations & Requirements

Our platform enables providers and users to track earned and required CE credits and certificates through intuitive dashboards. Our integration with Litera's CE Manager allows for streamlined workflows, data consistency and one-time data entry.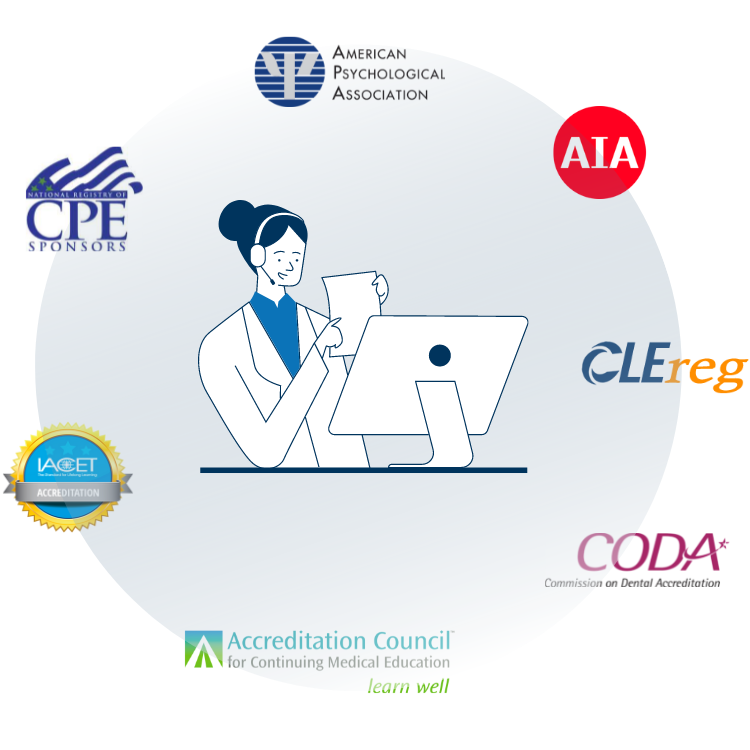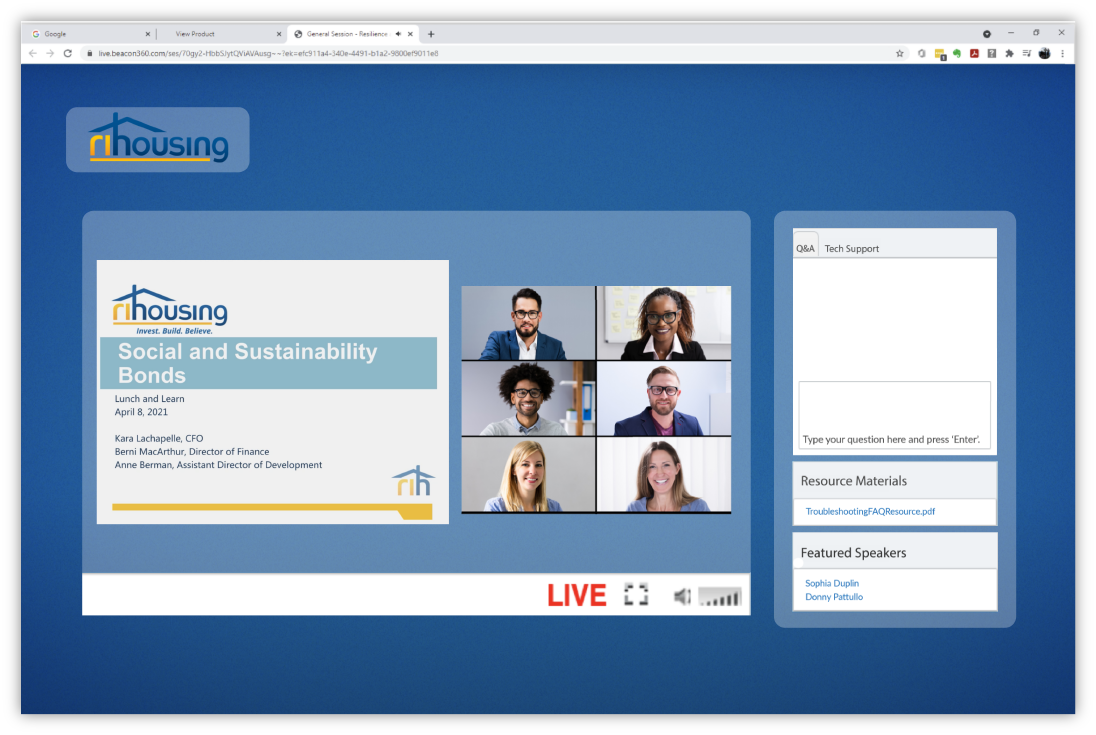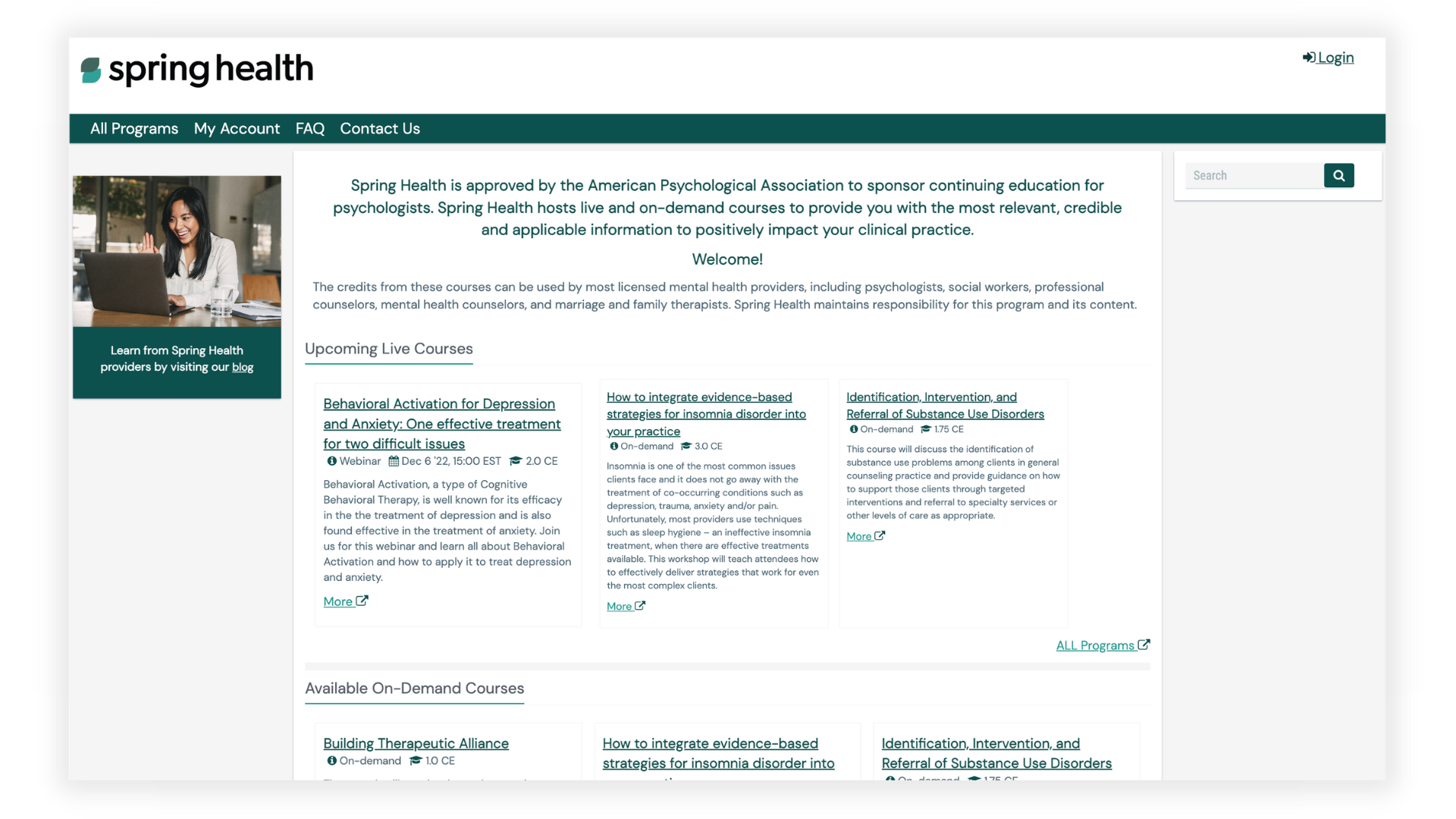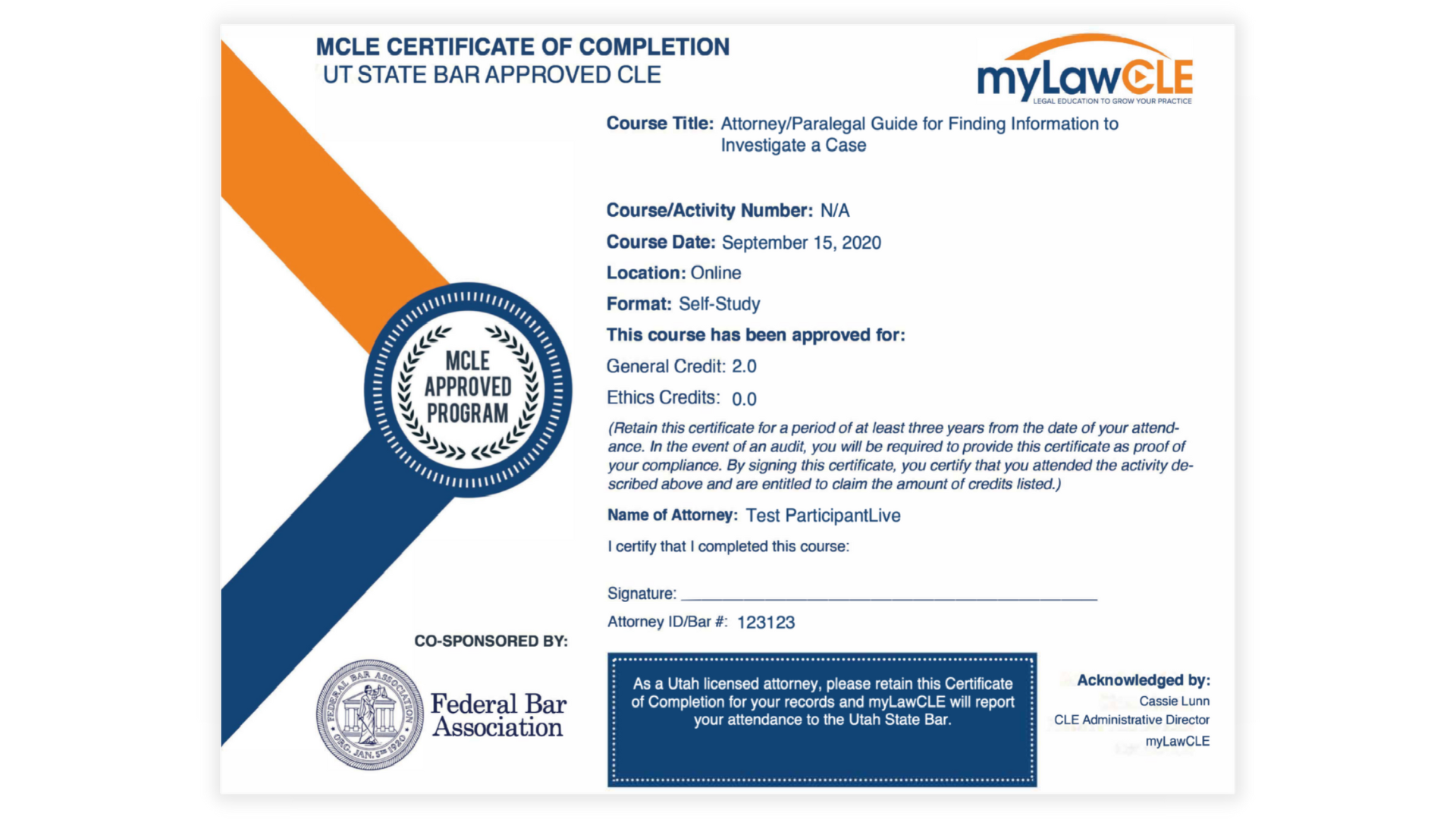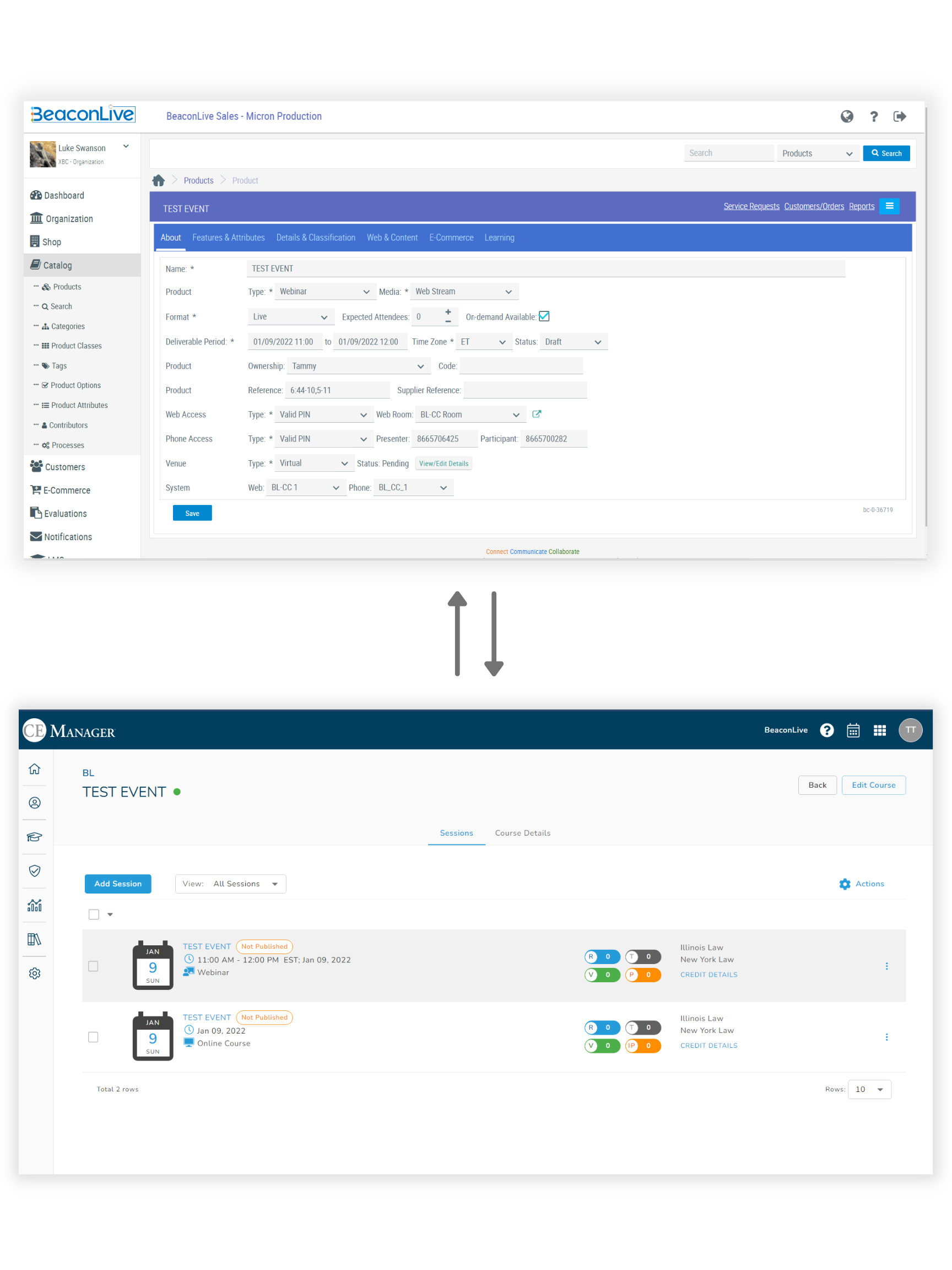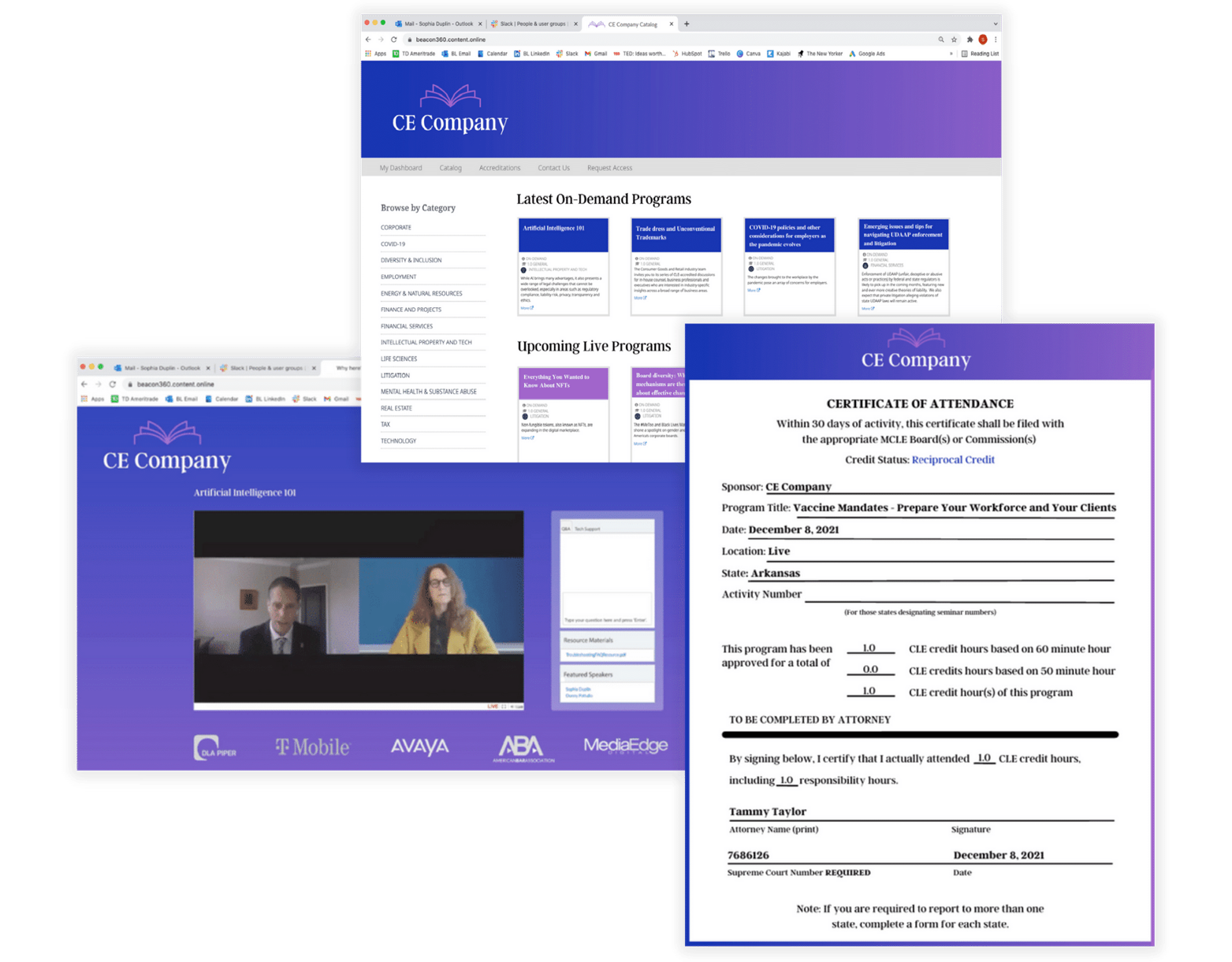 Scale Your CE Content
End-To-End Platform To Elevate & Automate CE Delivery
From webinars and webcasts, to on-demand content hosting, to CE/certificate delivery and tracking - our all-in-one platform and fully-managed services will improve your workflow, streamline content delivery and save hundreds of hours spent on administrative tasks.
Integrate With Any Event or Webinar Platform
Whether you're delivering a live, virtual or hybrid event on BeaconLive's platform or an external platform like Zoom, Webex, or Teams, we will deliver automated and customized CE and Certificates to your attendees.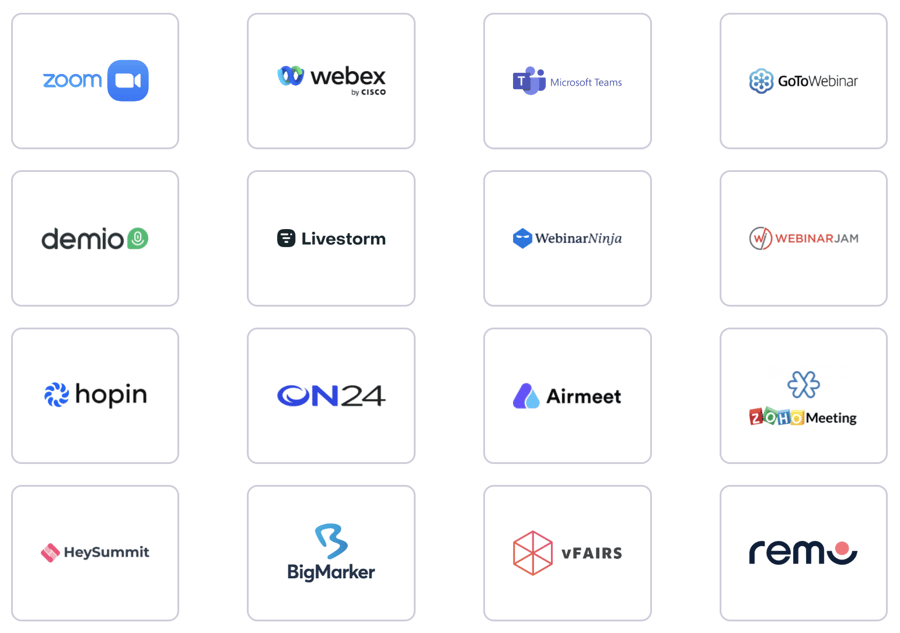 Platform Features
The All-In-One CE, Compliance, Certificate, Webinar & Virtual Event Solution
Check out our free tool!
Wondering How To Get Accredited to Deliver Continuing Education?
Looking to deliver continued education programs but not sure whether you should be accredited for CEU, CPD, CPE or something else entirely? Just tell us a little about your target audience and our Accreditation Navigator will help guide you to the appropriate accrediting body.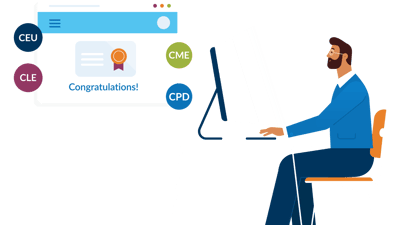 What Our Clients Are Saying
"I was very pleased with your team's work. As a new business setting up my first CLE product, your team was extremely helpful in guiding me through the process and ensuring a successful end result. I particularly appreciated that Luke and Kyle took the time to understand what I wanted to get across with my product/brand and brought that vision to life on the BeaconLive interface. Your team treated the creation of my interface on BeaconLive as if it were your own - for which I am very grateful."
"I really felt like I didn't just have a vendor, I had a friend, I had a partner who wanted to see me succeed and wanted to succeed along with me. You don't get that a lot in this world, but you get it with BeaconLive."
"We cover a broad set of constituents here in Rhode Island. Around 1.8 million with about 500 different building locations. The people at BeaconLive are the best in the industry. They take care of all our divisions directly and are very conscious of what needs to be done prior to these events taking place as well as making sure they are done professionally. I give them 100% for service every single day that we use them."
Don't Miss Another Update
Join our newsletter to stay in the know