Create & Deliver A Great CME Course
Healthcare professionals are always looking for informative, effective continuing medical educational (CME) courses to meet their annual CME credit requirements.
The healthcare industry wants companies like yours to deliver education programs that are convenient, effective, and valuable. This means you must create and offer excellent CME that will appeal to your population of lifelong learners.
So what makes a CME course successful? And how can you build continuing medical education modules that will attract and service your target audience while earning the highest commendation for your organization?
Read on to find out what makes a CME course great and what you need to do in order to build and deliver fantastic continuing medical education courses that boost your bottom line and deliver results.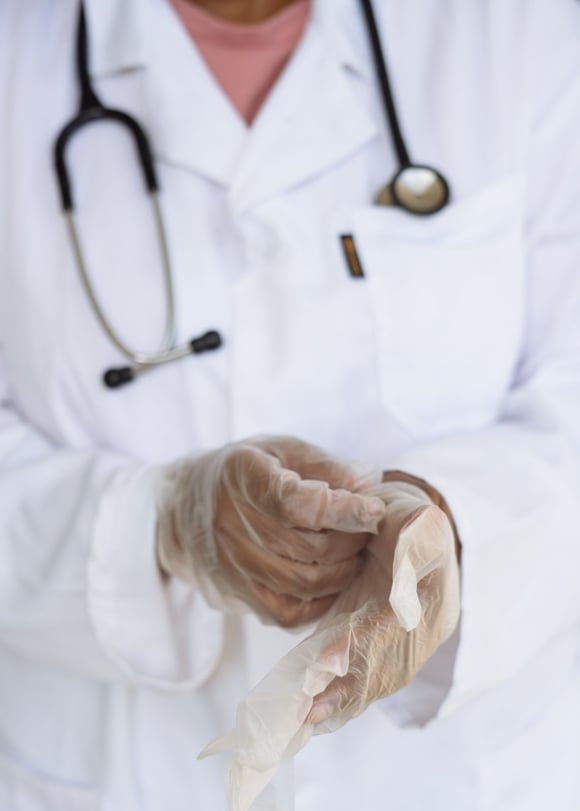 Who Needs CME Credits?
Continuing Medical Education (CME) serves an array of health professionals, including Nurse Practitioners (NPs), Doctors, Physician Assistants (PAs), and many more.
The only way to help your staff and team members perform at their highest level is to offer CME courses that address specific topics your team members need to know to provide great care to their patients.
These programs are crucial in keeping healthcare workers abreast of the latest clinical practices, medical advancements, and regulatory changes, helping them deliver the best patient care.
Nurse Practitioners: NPs often pursue CME in advanced diagnostic techniques, pharmacology, patient management, and emerging trends in specific specialties such as family, pediatric, or geriatric care.

Physicians: CME helps doctors stay informed about advancements in their specialty areas, such as cardiology or neurology. It also provides updates on new diagnostic tools and treatment methodologies.

Physician Assistants: PAs often need CME in areas like medical ethics, patient-centered care, updated diagnostic methodologies, and disease management.

Psychologists: CME is a valuable resource for psychologists to understand emerging trends in mental health, new therapeutic techniques, and patient management strategies.

Pharmacists: CME provides updates on new drug information, potential drug interactions, and changes in pharmaceutical regulations.
Private practices and healthcare facilities of all sizes should prioritize CME courses to their staff. This encourages professional development, ensures up-to-date medical knowledge, fosters high-quality patient care, and promotes regulatory compliance, thus elevating the standard of services provided.
CME is not just something that your team "has to do," because you can use CME courses to improve the efficiency of your medical office and provide better care to your patients.
What Makes A CME Course Effective?
As we discussed in the previous section, your staff and patients can benefit from ongoing CME courses. Many healthcare facilities offer in-house CME courses to help train their staff, and many of those facilities will customize their courses based on the needs of their team.
To make your courses as educational as possible, your educators should include recent scientific developments, be tailored to the learner's field of practice, and employ interactive teaching methods to foster active participation.
Moreover, the course should be designed to improve competence and performance in the workplace, ultimately leading to enhanced patient outcomes. Regular assessments can ensure knowledge acquisition and application, validating the course's effectiveness.
Here are some points to keep in mind as your team leaders put together CME courses for your team:
Accreditation: A great CME course is accredited by institutions like The Accreditation Council For Continuing Medical Education (ACCME) or The American Medical Association to ensure all CME credits will count for licensure. Get CME accredited in your state to ensure your courses meet the needs of your learners.

Reliable information: Your continuing medical education program should employ input and clinical research from medical school faculty members or leaders in the medical industry. Always use the most up-to-date medical research when crafting your course materials.

Interactive features: Engagement is essential when it comes to CME courses. Include interesting features like live polling, breakout rooms, and gamification to create a toolkit that will captivate your audience.

Virtual options: If a CME provider can offer virtual or hybrid options to their audience, healthcare professionals will be more likely to take the courses. This is because virtual professional development limits the number of key staff members who need time off and reduces scheduling conflicts.
Knowing if you're on the right track may be challenging when crafting your CME courses. Let's consider what you must consider as you build and execute your continuing medical education courses.
It's important to note that as you build your CME courses, you must do everything possible to avoid commercial bias. Commercial bias can have a negative effect on your audience, and you are required to limit commercial bias whenever possible during your courses.
HowTo Build And Deliver An Excellent CME Course
In the previous sections, we looked at who you need to offer CME courses to, and what your leadership should consider as you build your own CME courses.
Now is the time to think about how to deliver your CME courses to address your learning objectives and help your team provide the best healthcare services possible.
To do this, you will need to have the capability to design, develop, and deliver courses that stimulate engagement, enhance understanding, and foster practical application.
An essential part of this process is continuous evaluation and improvement based on feedback and measurable outcomes. This ongoing commitment ensures high-quality, relevant, and impactful Continuing Medical Education courses.
Here are five ways to help you create a deliver the best CME course possible for your staff and team members.
1. Choose The Right Platform
The most crucial component of a CME program is the platform you choose. If a clinician logs into your CME program and struggles with the interface or finds the modules inaccessible, they are bound to be frustrated. You can avoid this by choosing the best platform for your CE course.
Your CE platform must be consistent and reliable. You don't want participants to drop a course because the learning management system is cumbersome or confusing. So the platform must have a user-friendly interface, detailed live reporting, and intuitive navigation.
Look for a continuing education platform with the following features to ensure the best user experience:
In-house event services: Leverage your in-house team's knowledge and resources to create meaningful and tailored educational content. This also ensures the course content aligns well with your staff's unique needs and challenges in their specific roles.

24/7 tech support: Ensure a seamless learning experience by providing round-the-clock technical support. This helps prevent disruptions due to technical issues, allowing learners to focus entirely on the course content.

Automated certificates & reminders: Implement automated systems for issuing certificates upon course completion and for sending reminders about upcoming courses or deadlines. This simplifies the administrative aspect for learners and keeps them engaged.

Compliance and credit tracking: Use a system that tracks compliance and credit accumulation. This helps learners monitor their progress and ensures they meet their CME requirements promptly.

Online networking opportunities: Provide platforms for online interaction among learners. This fosters collaboration, encourages discussions, and creates a supportive learning community.

Detailed reporting: Regularly review detailed reports on course participation and completion, learner feedback, and performance metrics. This data can guide adjustments to course content and delivery methods, improving the overall learning experience.
Before choosing a CE platform, ensure that all features support the overall experience and allow you to produce white labeling and custom branding to ensure your participants know the company that crafted this stellar CME program.
The right platform will act as your LMS and offer opportunities for live virtual events that will engage your learners and amp up your content library.
2. Incorporate Multimedia Enduring Materials
A good CME course offers excellent and easily accessible education resources called enduring materials. A great CME offers different types of media that support learning and allows participants to approach the course in various ways. Ideally, your learners should be able to access these tools long after the course ends.
ACCME recommends utilizing multimedia content to enhance the learning experience and better support all types of learners. So you'll need a place to host videos, infographics, and other educational resources to help healthcare professionals enhance their skills.
When building your CME courses, look for multimedia content to support your learners. You can use videos found on YouTube, graphics that explain a concept topic or upload your own unique content to your course.
3. Automate Administrative Tasks
One of the most time-consuming elements of designing a course is the tedious administrative tasks course designers must complete. And with ever-changing CE requirements, you'll need a robust reporting system to rely on.
You should also incorporate a customizable dashboard that allows participants to track their progress, credits, and certificates. This will save your employees lots of time they would have otherwise spent fielding calls from learners. Your continuing education platform can assist you with most automation tasks.
With all the tedious tasks taken care of, your team can focus on better serving your target audience and answering more in-depth questions requiring human interaction.
4. Choose CME Topics That Are In Demand
When designing your continuing medical education courses, you must include a variety of topics to ensure your content thoroughly covers the topic.
You should talk to your staff and team members to understand what information they need to learn, but here are some ideas that you can use to begin thinking about what to include in your CME courses:
Emerging diseases and treatments: Updates on novel diseases and their management, reflecting the dynamic nature of healthcare.

Clinical updates in various specialties: Current trends and advancements in various specialties like cardiology, neurology, oncology, etc.

Medical technology: Information about new medical devices and digital health advancements.

Procedural skills training: Hands-on learning for various medical procedures and techniques.

Ethical medical practice: Discussion of ethical issues, dilemmas, and appropriate decision-making in healthcare.

Healthcare legislation and compliance: Updates on healthcare laws, regulations, and guidelines.

Patient safety and quality improvement: Strategies for reducing errors, improving patient outcomes, and ensuring quality care.

Mental health: Focus on diagnosis and management of mental health conditions, given their increasing prevalence.

Cultural competency in healthcare: Training on providing respectful and responsive healthcare to diverse populations.
Your leadership will need to customize the information taught during each CME course based on the functions of your team members. This means you should only teach specific lessons and cover content that is applicable to the needs of your audience.
This will make your CME courses more engaging, and your audience will walk away with more information compared to presenting general information that does not directly relate to the needs of your audience.
5. Offer A Hybrid Approach
Many CME programs are moving to exclusively online models. While these are great, there is also a need for hands-on demonstrations and in-person seminars during post-graduate medical education.
So offering hybrid CME courses is a great way to enhance learning and provide more accurate assessments at the end of the course. It allows healthcare providers to practice their new medical skills in an authentic setting with the help of experienced medical professionals.
You can create hybrid courses by:
Hosting a webinar series that includes online and hands-on learning opportunities for your attendees.

Having learners review the latest medical research and then participate in an in-person seminar.

Leading a live class and having students take the assessment piece online.

Blending in-person learning with multimedia content posted in an online classroom or database.
Hybrid courses also allow participants to connect and collaborate with other providers in the course from different areas of the world. This is a great way to expand and participate in grand rounds.
Blended learning, considered a best practice by ACCME, will also help healthcare organizations show positive patient care outcomes, which is almost impossible to measure during traditional online-only CME courses.
Create A High-Quality CME Course Your Target Audience Wants
Creating great CME courses isn't easy, but you can use these tips to ensure your CME program is effective, engaging, and attractive to healthcare professionals.
BeaconLive's team of in-house CME experts can help you take your continuing medical education courses to the next level. We can simply help strengthen your course or make your vision a reality.
Contact BeaconLive today for more information on how you can enhance your CME courses and give your organization's bottom line a boost.
---