How To Get Accredited |
Official Guide to
CE, CLE, CME, CEU, CPD and More
Find Out How To Get Your Organization Accredited To Deliver Continuing Education (CE)
Your organization's continuing education (CE) offerings are crucial to your overall business plan. These offerings play a pivotal role in attracting new members to organizations while providing invaluable opportunities for industry professionals to enhance their knowledge and skills.

Within various industries, accredited continuing education credits are necessary for maintaining specific licenses and certifications. Ensuring proper accreditation is crucial in establishing credibility and delivering true value to learners.
However, navigating the complex landscape of accrediting bodies and state regulations can be challenging for organizations.

In this page, we'll guide you through the process of finding the right accrediting body and taking the first steps towards accreditation. We nderstand this process is confusing and overwhelming for many organizations, so we've also developed a free Accreditation Navigator tool to guide you through the process and point you in the right direction.
How To Get Accredited - Choose Your Learners
To learn more about the accreditation process, start by clicking on the category of learner that you are trying to deliver Continuing Education to. Each section will answer the essential questions needed to understand the requirements of your accrediting body, and outline the first steps for accreditation.
More Resources:
Link Directory:
For Continuing Legal Education (CLE) Accreditation
ABA, MCLE, and Continuing Legal Education Regulators Association (CLEreg)
CLEreg Interactive CLE Directory Map
https://www.clereg.org/directory
The ABA is not an accrediting body or regulatory agency, but a provider of continuing legal education to the legal community at large. CLE accreditation is given on a state-by-state basis. There is no nationwide accreditation since the MCLE programs are administered by the state supreme courts through a special CLE commission or board.
Overall, the process for MCLE accreditation is a lengthy one, requiring about two to three months of advance preparation. Each state with an MCLE requirement administers its own program with its own distinct set of rules, regulations, and sponsor fees. Therefore, a CLE provider seeking MCLE accreditation of its programs must apply to each state individually, which BeaconLive's Workflow Processor can help streamline.
Individual attorneys may also request accreditation from their particular states after the program has taken place by providing course materials, a special application, and possibly a small fee. Again, each state has its own procedure. To learn more, visit the website of the Continuing Legal Education Regulators Association (CLEreg), which contains links to individual MCLE state websites where you may download or review the MCLE rules and regulations. You will also find contact names, addresses and telephone numbers for jurisdiction regulators, and a Uniform Application for Accreditation.
Quimbee
CLE Accreditation Requirements by State
https://www.quimbee.com/resources/cle-accreditation
Becoming an accredited continuing legal education (CLE) provider requires strict adherence to a state bar's accreditation process. If you're seeking to get your CLE course accredited, ensure that you follow the steps necessary in your specific jurisdiction. Each state's bar association follows its own protocols for CLE accreditation. If you're attempting to have your course accredited in multiple jurisdictions, you'll need to follow the steps for approval in each state in which you would like to be accredited. This page contains a summary of the CLE accreditation process for each U.S. state.
For Continuing Medical Education (CME) Accreditation
Accreditation Council for Continuing Medical Education (ACCME)
https://www.accme.org/become-accredited
For first-time or initial applicants, the accreditation process takes twelve to eighteen months. To begin and support your process, please review the educational information about ACCME accreditation and expectations, found on this FAQ webpage.
The ACCME accredits organizations that provide continuing medical education for physicians. The ACCME does not accredit individual educational activities.
For Continuing Professional Education (CPE) / Continuing Professional Development (CPD) Accreditation
National Registry of CPE Sponsors
https://www.nasbaregistry.org/preparing-to-apply
The first step to becoming a National Registry Sponsor is to complete and submit an Interest Form indicating the delivery methods your organization plans to offer. The delivery methods include group live, group internet based, QAS self study, blended learning and nano learning. An email containing a link to the online initial application will be sent to the contact listed on the Interest Form.
The contact for your organization should review the Statement on Standards for Continuing Professional Education (CPE) Programs and gather supporting documentation that is required to be submitted as part of the initial application.
The initial application contains help text to assist in completion of required elements. Sample templates of required documents are available on the NASBA website.
CPE Requirements by State
https://www.nasbaregistry.org/cpe-requirements
All jurisdictions accept courses from Registry sponsors to a certain extent. However, some jurisdictions have additional requirements. You can see which jurisdictions have these requirements by using the Filter feature on this page.
Click on the jurisdiction name on this page to see a summary of requirements. Use the slider bar to the right of the requirements list to view additional requirements.
National Association of State Boards of Accountancy
https://nasba.org/stateboards/
Here you will find the contact information, as well as a listing of statutes, for the State Board of Accountancy in each of the 55 jurisdictions.
HR Certification Institute (HRCI)
HRCI®, headquartered in Alexandria, Virginia, is the premier credentialing and learning organization for the human resources profession. HRCI develops and offers world-class learning, as well as the administration of eight global certificates and is dedicated to helping professionals achieve new competencies that drive business results.
An independent nonprofit organization, HRCI is dedicated to advancing the HR profession by developing and administering best-in-class certificates, including:
Become and Approved Provider (AP) or Conference Provider (CP) by getting started here.
Continuing Education Units (CEUs) Accreditation
International Accreditors for Continuing Education and Training (IACET)
https://www.iacet.org/ce-t-accreditation/application-process/
The Accredited Provider (AP) application and review is a rigorous process that involves extensive hands-on evaluation by the IACET Commission. Its thorough nature ensures that AP status is valued in the marketplace and that organizations that have been approved as an IACET Accredited Provider are the best of the best.
The IACET application process is completely online. Application can be found on the IACET website.
For Joint Commission, CARF, COA, EAGLE and IACET Accreditation
Accreditation Guru
https://accreditationguru.com/accreditation-programs-2/
Accreditation Guru offers a variety of ways to help your organization on the road to accreditation. Below is a list of their current offerings. For more information click on the links provided.
Continuing and Higher Education Accreditation
Hourly or Project Specific Help
Commission for Continuing Education Provider Recognition
(Dental and other Healthcare Providers)
Commission for Continuing Education Provider Recognition (CCERP)
The Commission for Continuing Education Provider Recognition serves the public, the dental profession, and other healthcare providers by developing and implementing standards that promote excellence in continuing dental education to support professional competence and continuous improvement of patient care.
The CCERP application process is completely online. The application can be found on the CCERP website.
Quick Reference Chart On How To Get Accredited
Who is Your Audience?

What is Their Credential?

Your Accrediting Body & How to Find Them

How to Get Started

Lawyers (CLE)

Each individual state bar

BeaconLive can manage all aspects of CLE accreditation applications, learner tracking, certificate issuance and jurisdiction reporting. Our in-house CLE specialists will ensure your courses are applied for accreditation in each state or jurisdiction selected by your learners, track the status, and submit attendance reports where applicable.

Our solution includes access to our CE Application Workflow Processor: one unified dashboard to automate the application, approval, tracking and lifecycle process for CLE accreditation applications and audits.

Doctors (CME)

Accreditation Council for Continuing Medical Education (ACCME)

BeaconLive, through our partner The Tennessee Medical Association, an ACCME accredited provider of AMA PRA Category 1 Credit™, can offer accreditation and oversight for your programs. You can also handle this step yourself using BeaconLive's Admin Workflow Processor. Note: for first-time, or initial applicants, the accreditation process takes 12-18 months. The ACCME accredits organizations that provide CME for physicians, not individual educational activities.

Nurse Practitioners and Registered Nurses

Accreditation Council for Continuing Medical Education (ACCME)

For the purpose of recertification, the American Nurses Credentialing Center (ANCC) accepts AMA PRA Category 1 Credit™ issued by organizations accredited by the ACCME (Accreditation Council for Continuing Medical Education)

Same as above

Physicians Assistants

Accreditation Council for Continuing Medical Education (ACCME)

The National Commission on Certification of Physician Assistants (NCCPA) states that the AMA PRA Category 1 Credit™ are acceptable for continuing medical education requirements for recertification.

Same as above

Behavioral Health Specialists & Psychologists

America Psychological Association (APA)

Depending on your needs, our accrediting partner might be able to help. Please reach out to discuss. To begin the APA accreditation process on your own, your program must first register as an applicant in the APA Commission on Accreditation (CoA) Portal. After submitting your registration, OPCA staff will review and approve.

Social Workers

National Association of Social Workers (NASW)

Apply electronically by sending all required application materials via email to the NASW CE Approval Program for review and consideration. Review the Social Work Licensure Board Endorsements to find your state board's requirements.

Joint Accreditation

Joint Accreditation Review Committee (Joint ARC)

Review the Joint Accreditation Framework that summarizes all the components of Joint Accreditation. Once the Framework is reviewed and if still interested, the applicant team should contact Joint Accreditation to schedule an initial conference call with Joint Accreditation staff. The call will serve to answer any questions from the applicant's team and for staff to inquire about the applicant's program with respect to interprofessional continuing education.

Business Professionals & Business Leaders (CPD, CEU)

International Accreditors for Continuing Education and Training (IACET)

Create a free user account profile here. Once logged in, download the Accreditation Readiness Calculator and free Guide to IACET Accreditation for what to expect regarding the accreditation process, as well as policies, fees, and timelines.

Accountants (CPE)

National Association of State Boards of Accountancy (NASBA)

The first step is to complete and submit an Interest Form. You should review the Statement on Standards for Continuing Professional Education (CPE) Programs and gather required application documentation.

CE Sponsorship for CFP

Certified Financial
Planner Board of Standards, Inc. (CFP Board)

The first step is to read the Terms & Conditions for a sponsor offering General or Ethics CE. Then you can register your organization by creating an online account.

Dentists

Commission on Dental Accreditation (CODA)

Read through the Portal Instructions for Accreditation Application and email your discipline-specific manager to request an application via the Staff Directory

Architects

American Institute of Architects (AIA)

Read through the AIA Standards for Continuing Education Programs to understand provider responsibilities and requirements and then complete the online application. Once they have processed and approved your subscription application and payment, you will receive access to the CE dashboard to submit your courses for review.

Mortgage Brokers

Nationwide Multistate Licensing System (NMLS)

Before applying to be a course provider, visit the NMLS Course Provider Resources Page for information on how to submit your application, submit courses for approval, and access other resources.

Each state, including the District of Columbia and U.S. Territories of Puerto Rico, the U.S. Virgin Islands, and Guam, has its own state licensing requirements.
Frequently Asked Questions:
How to Get a Course Accredited for Continuing Education?

The easiest way to get accredited is to visit your accrediting body's website and learn about their specific requirements. Every accrediting body, as well as each state, has their own requirements and regulations when it comes to accrediting providers.

What's the Difference Between Accreditation and Certification?

Accreditation is a process by which an authoritative body, usually a government or professionally affiliated institution, recognizes and affirms that a program, institution, or company meets certain predefined standards of quality and competency. On the other hand, certification is a formal acknowledgement given to individuals, indicating that they have achieved certain learning outcomes or skills, usually as a result of a training course or examination set by a certifying body.
After I get Accredited, What's Next?
Leverage our LMS and webinar platform to fully optimize and monetize your accreditation status. With our comprehensive platform, you can effortlessly deliver CE content, automate certificate delivery, track user progress, and monetize your valuable educational content - all in one convenient location. Streamline your CE delivery and take your organization to the next level.
With BeaconLive, You Can: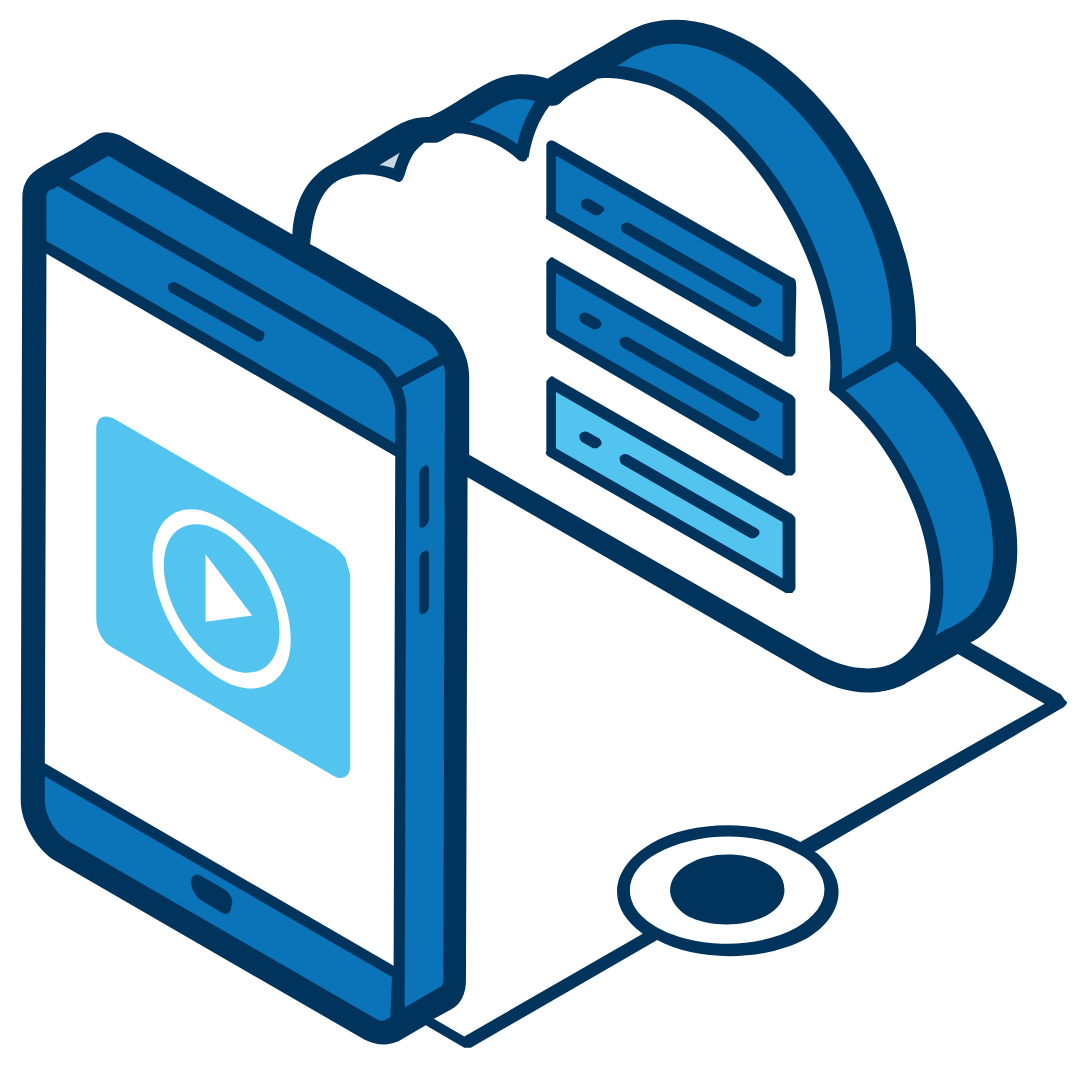 Host CE Content In Your White-Labeled Catalog
Host all of your live and on-demand courses in the centralized location of your CE library. Customize course information, registration pages, and user dashboards. Brand the catalog with your organization's marketing assets to keep your branding consistent across all areas of the platform.
Contact Us For Accreditation Support