Delivering Continuing Medical Education (CME) to healthcare professionals is a critical component of the healthcare industry. Accredited providers play a crucial role in providing knowledge and skills to healthcare professionals to keep them updated with the latest advances and practices in the field. Accredited providers are recognized as trustworthy and credible organizations that provide high-quality CME activities.
In this blog post, we will guide you on how to become an accredited provider of Continuing Medical Education.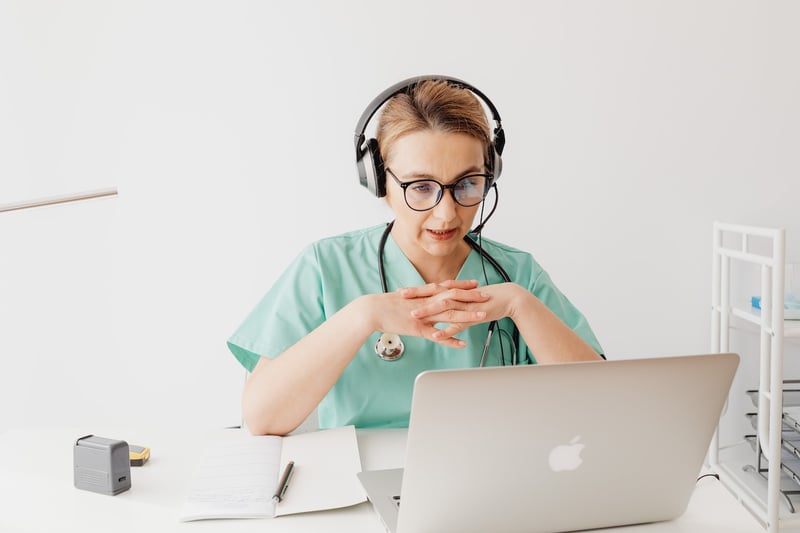 Photo by Karolina Grabowska
1. Understand the ACCME Criteria
The first step towards becoming an accredited provider of Continuing Medical Education is to understand the Accreditation Council for Continuing Medical Education (ACCME) criteria. The ACCME is responsible for accrediting CME providers in the US. It has established a set of accreditation criteria that providers must follow to maintain accreditation. The criteria ensure that CME activities are independent, evidence-based, and free from commercial influence.
2. Develop a Systematic Process
Accredited providers must demonstrate that they follow a systematic process for planning, evaluating, and improving their CME activities. Providers must develop a program that meets the needs of healthcare professionals and aligns with the ACCME criteria. Accredited providers must continually assess their CME activities to ensure that they are providing up-to-date and high-quality education.
Providers should have a system in place for collecting and analyzing feedback from healthcare professionals who have attended their CME activities. This helps providers identify areas of improvement and ensure that their programs are constantly evolving to meet the needs of healthcare professionals.
3. Secure Accreditation
After understanding and meeting the ACCME criteria, providers must submit an application to receive accreditation. The process typically involves providing detailed information about your CME activities and submitting documents including course outlines and learning objectives. Once approved, accredited providers will be listed on the ACCME website and may be eligible to receive funding and other benefits.
4. Maintain Accreditation
Maintaining accreditation is an ongoing process that requires careful planning and continual assessment of CME activities. Accredited providers must provide evidence that their programs meet the ACCME criteria on an annual basis in order to maintain their accreditation status.
Providers should be able to show how their CME activities have helped healthcare professionals improve their knowledge, skills, and practice. This can include collecting feedback from participants on the impact of the CME activity and providing evidence that the activity has resulted in positive changes in patient care or health outcomes.
5. Deliver CME Programs
Providers should offer a variety of educational opportunities that meet the needs of various healthcare professionals, including medical doctors, nurses, physician assistants, and pharmacists. The programs should be relevant to the target audience and they must be interactive, engaging, and provide opportunities for learners to apply the knowledge gained.
Webinars are an increasingly popular way to deliver CME activities to healthcare professionals. Webinars offer the convenience of attending a course from any location and are often more cost-effective than traditional in-person events. Accredited providers must ensure that they meet all the same criteria as other CME activities.
Delivering CME webinars with advanced tracking and automated certificate delivery is an effective way to ensure that CME activities are engaging and meaningful. This approach allows providers to track learner participation, performance, and completion rates in real-time, allowing for better evaluation of course effectiveness.
Providers should also collect feedback from participants on the impact of the CME activity and provide evidence that the activity has resulted in positive changes in patient care or health outcomes.
Partner With A CME Webinar Platform
Utilizing a CME webinar platform enhances the overall experience of delivering continuing medical education (CME) activities. Webinar platforms offer a variety of features that make delivering CME activities easier and more efficient. These features include automated registration, advanced tracking, and certificate delivery.
Webinar platforms also offer a variety of analytics tools as well as interactive experiences for learners, such as Q&A sessions and live polls. These allow providers to gain insights into learner engagement and performance. Providers can use these tools to identify areas of improvement in their CME activities, as well as find new ways to engage learners and support knowledge transfer.
By partnering with a CME webinar platform like BeaconLive, accredited providers can ensure that their courses are engaging and effective, as well as eliminate hours of administrative work.
Conclusion
Becoming an accredited provider for Continuing Medical Education is a rigorous process that requires a commitment to high-quality education and meeting the ACCME criteria. Accreditation demonstrates to healthcare professionals that your organization is a credible source of education and that your CME activities are independent and evidence-based.
Once you are accredited, commit to maintaining your accreditation status by delivering high-quality CME activities and continuing to evaluate and improve your CME program.
---