Delivering a webinar with a sponsor (or more) by your side is highly beneficial to every party involved. On one hand, you receive financial support for your event, and on the other; the sponsor receives brand exposure and industry leads (and anything else promised). However, attracting sponsors to your event is not easy: you still have to convince people why your webinar is worth their dime. To help, we have come up with 5 steps on how to attract sponsors to your event: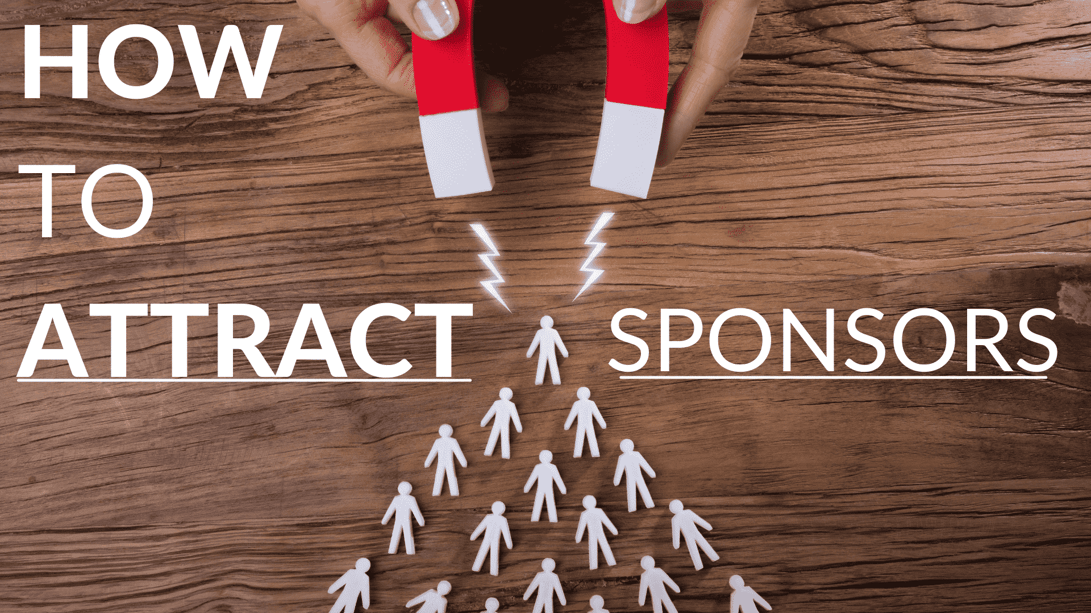 How To Find Sponsors
Before you set out to find and attract sponsors for your event you have to define your audience and the industry they belong to. Only then can you narrow down the list of companies that might be interested in partnering with you and craft a 'sales pitch' that will sound convincing to them (no one likes to make business with a company that hasn't done their research).

Know the different requirements of the industry your approaching for sponsorship: law firms might have strict regulations for sponsoring events, and the healthcare industry has an extensive process before reaching approval. Don't forget about relevant associations and organizations, they might have more experience sponsoring events and be easier to work with.

Finding sponsorships is a matter of selling benefits from the point of view of the sponsor. Does the sponsor need help with brand exposure? Can they have access to your attendees' contact information to generate leads? Ask your potential sponsor what their marketing goals are and what they want delivered from your partnership. End the Q&A by relating their answer to your promised benefits (but only make promises you can deliver).

Offer different sponsorship levels to capture the sponsors with a tighter budget while also attracting the sponsors willing to spend more for a little extra brand recognition. Don't sell yourself short, go as high as you think your webinar has value and leave it up to the sponsor to decide whether that sponsorship level is right for them.

Lastly, don't forget to follow up. It's important to ask your sponsors if the partnership brought any success to them and if they're interested in participating in future events. Their success story is yours as well.



Learn How to Guarantee ROI to your Virtual Event Exhibitors & Sponsors With These Simple Ideas!
When partnerships work like they're meant to, there is more to be gained than money. Sure, the initial thought behind finding sponsors is receiving financial support to keep costs down for your attendees, but at the end you're also expanding your event's reach (sponsors will promote the event to their networks) and building your reputation (people will judge your credibility based on your relationships).
---