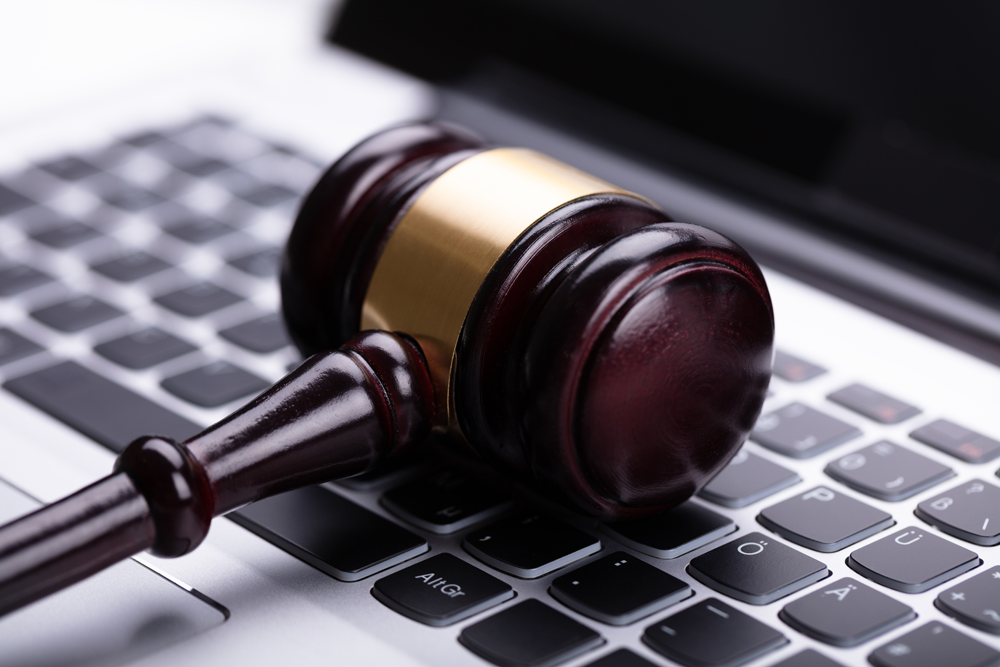 Shopping around for just the right CLE platform for your business can be stressful work. After all, it's critical that you offer a streamlined, professional experience to your customers, but it's just as important to mitigate the amount of time you or your internal team spends on administrative tasks, technical setup and dealing with all the potential regulatory nightmares that come along with working in the ever-changing CLE universe. We understand!
So to help you out, we've whittled down the criteria you should consider when doing your research to our top 10 considerations. When selecting a CLE platform that will meet your organization's needs, or when vetting a new vendor, here's what you should be thinking and asking about during your search.


1. Support for Both Online and In-Person CLE
A streamlined certification process for both online and in-person CLE program participants is absolutely necessary. In an online setting, every step—from registration to content consumption to certificate delivery—should feel quick and painless, and downloading a separate app or plug-in should not be required to achieve these tasks. However, not all CLE activities take place online, so the solution you choose should enable you to manage registration, certification and other processes for live events that take place in-person, as well.


2. Support for All State and Provincial Association Requirements
It's no secret that every State (or Province) has its own CLE requirements to which programs must adhere to receive accreditation. The optimal way to make sure you comply with all possible CLE requirements—drilling down to the individual State or Province level—is to use a platform that enables the creation of highly customizable certification configurations and templates. With these capabilities at hand, you can design a configuration set and template(s)—or have the platform provider do this for you—that takes care of every available credit type your organization offers.


3. Ability to Integrate and Support the Flow of Data across Multiple Platforms
Your CLE program is certainly going to collect a LOT of user data, so having the ability to sync that data with your other existing systems (like a CRM or marketing automation platform) is a distinct advantage and time saver. No manual uploading of spreadsheets. No cumbersome paperwork. Your CLE platform should smoothly work together with any other information centers your organization needs. When searching for the right platform vendor, make sure they have the technical expertise to ensure a successful series of integrations takes place.


4. Highly Customizable Workflows
How you deliver your CLE content is up to you, but it's important to have options! For example, once a course or unit has been completed by your customer, one logical next step in your CLE workflow might be to present them with an evaluation or survey. However, the event workflow may also include data collection, presence checks, etc. – and the ability to configure the format is critical, as it may depend on the requirements set by the accrediting bodies with which you must comply.


5. Automated Credit Status Management and Reporting
Once your CLE program has been approved, your organization receives an approval code. Depending on the individual state's standards, this code may be good for a certain amount of time, and may be different for live vs. on-demand content. For CLE providers that run many programs, it's difficult to keep track of all these credit statuses and approval codes, so a platform (like Beacon360!) that makes this easy, houses all of this information in one place, and enables you to generate a consolidated report by pulling the info from an actionable database is going to make a world of difference when it comes to lightening the administrative load.


6. Full-Service Support Across the Platform
Another criterion that's equally as important as functionality is the opportunity to partner with an experienced, full-service team. Why burden yourself with all the administrative processes when they can be automated? Why worry about all the technical details when they can be handled by CLE delivery experts? You focus on your content and revenue streams, and let your vendor do all the heavy lifting!


7. Integrated Webinar and Virtual Event Capabilities
A reliable, hassle-free CLE solution will already have virtual event creation, management and delivery built in. It's a big pain to have to work with multiple technologies just to put your content on display for end users, so look out for a vendor that has experience with the complexities of Continuing Legal Education, as well as tools that incorporate webinar delivery. The best providers offer their customers a wide range of virtual event capabilities—and webinars that are specifically designed for Continuing Education courses.


8. Revenue Support
Not all Learning Management Systems or CLE software are all-in-one solutions that enable providers to monetize their programs right from within the platform. So it's important you consider a solution that offers e-commerce capabilities. Not only do best-in-class CLE delivery solutions allow you to collect fees, but they're also able to support sponsorship and advertising models.


9. Data Security / Privacy / GDPR
Nearly everyone in business has heard about the GDPR (General Data Protection Regulation), but this point might serve as a good refresher. In a nutshell, the 2018 GDPR was enacted to safeguard the personal data of EU citizens and ensure organizations who collect and process that personal data are held accountable for its protection. This applies to CLE like any other industry, so your platform must be a secure, SSL-certified solution that enables customers to safely make purchases and other transactions. When considering your options, take note of the platform provider's privacy policy. Is it up-to-date?


10. Mobile-Friendly Interface
Last but certainly not least, the number of legal industry professionals who are attending CLE courses through an app or a mobile-responsive website is quickly increasing. Typical participation in virtual events via smartphones and tablets hovers around 33 percent, but eLearning providers are now seeing much more engagement with mobile learning in the last few years. Therefore, when selecting a CLE platform or LMS to help you service your end users, it's critical that the interface is mobile-friendly or that you're able to leverage a responsive design authoring tool.
If you're on the fence about your CLE platform and you're looking for a change, or you're just starting out on doing your research, please feel free to contact us with questions, or to request a guided tour of Beacon360! Our platform was specifically designed with our Continuing Legal Education customers in mind, and our team of experts is very knowledgeable on the subject.
Any other tips for our readers? Leave them in the comments below!