As the healthcare industry continues to evolve, therapists need to stay on top of the changing landscape. 2023 will bring new challenges for therapy practices and opportunities to establish growth strategies. To successfully reach your goals, you'll need to identify what it takes for your specific practice to grow in this ever-changing environment.
This includes an understanding of the best therapist strategies for your clients and practice management tools that can help your therapy business stand out from the competition. By leveraging technology and creating innovative growth strategies, you can ensure your practice stays successful and grows in an increasingly competitive market.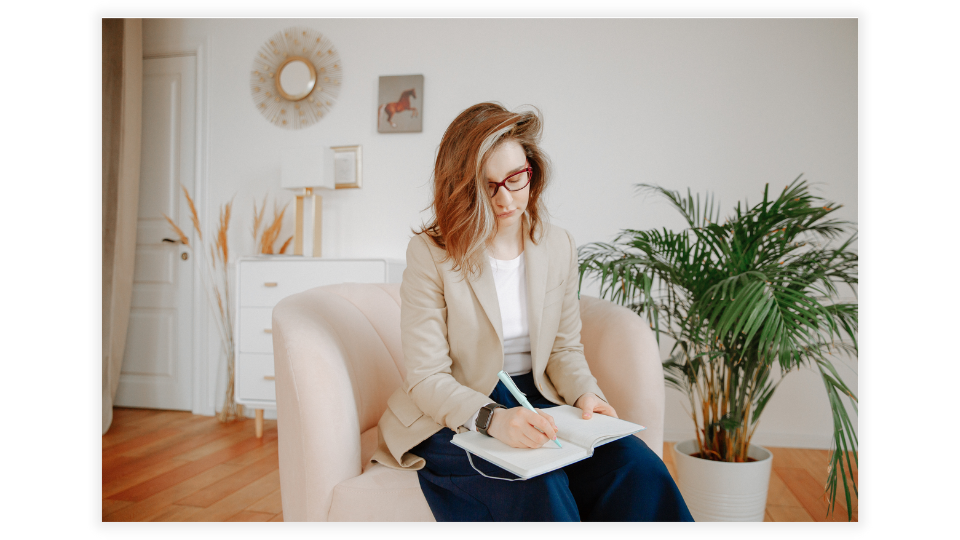 Strategy #1 – Leverage Technology to Streamline Your Practice & Reach More Clients
Technology has completely changed the way mental health professionals do their jobs. With psychology software, mental health apps for therapists and their clients, and telehealth and therapy video conferencing, therapists can leverage technology to streamline their practices and reach more clients. By using these tools, practitioners can better manage their caseloads and ensure they provide the best care for their patients.
Are you licensed to practice in multiple states? If so, you can avoid the need to open multiple offices by taking on patients via video sessions. Should you only be licensed in one state, consider becoming licensed in adjacent states to grow your practice. Make sure to look carefully at the regulations of the states you wish to begin practicing in to make sure you meet their requirements.
Many individuals who participate in therapy face difficulties when they decide to move because their therapists are only licensed to practice in their previous home state. With the assistance of mental health technology, you'll likely be able to retain more patients and evolve with them as their life circumstances change.
Investing in a new software program can often stretch your wallet's limit – especially if your practice is on the smaller side when compared to larger ones with multiple therapists or psychiatrists. There are many ways to finance an investment in technology, including a line of credit, small business loans, and credit cards. You'll need to decide what kind of repayment plan your business is prepared to take on.
Whether you're a psychotherapist or a psychologist, you can benefit from integrating technology into your practice. From therapy video conferencing to mental health apps designed specifically for therapists, there are numerous ways to take advantage of technology to boost your private therapy practice and maintain relationships with your current clients' changing lifestyles.
Strategy #2 – Use Strategic Networking & Social Media Marketing to Increase Visibility
In today's competitive landscape, networking and social media marketing are essential tools for increasing your practice's visibility. By investing in paid social media strategies, organic SEO campaigns, and automation tools, businesses can streamline operations, improve communications, and enhance the patient experience.
Many times, it takes multiple testimonials and interactions with individuals currently in therapy or seeking therapy to decide if your practice is the right fit for their needs. By creating a following on social platforms, you can share valuable and helpful information – thus furthering the awareness of both mental health and the specialties your private practice is able to help patients with.
By leveraging the right strategies, you can build your brand and create relationships with key stakeholders to increase your visibility across demographics. It's also important to note that successful networking and social media marketing are more than just about broadcasting messages; they require a hands-on approach that focuses on understanding future client needs.
If you have the time and enjoy interacting with people on social media, you'll be able to make meaningful connections via live chats, comment moderation, and direct messages. However, social media comes with an entirely different set of ethics to be concerned about, and there are limits to what can be discussed via social media for legal reasons. It's important to have clear social media guidelines to abide by as you delve into this space.
As your practice grows you'll most likely need to hire someone to take these responsibilities on in a social media manager, or digital marketing role. Finding someone who can do this for you may feel daunting at first, but there are many platforms out there to help you find the right person to add to your team, and many allow you to work with individuals on an hourly basis as you get to know them, eliminating a lot of risk in the process.
Strategy #3 – Invest in and Deliver Continued Education & Training to Stand Out from the Competition
Quality education and training is essential for any health professional, whether it's a medical doctor, nurse, physical therapist, or psychologist. Developing the necessary skills for your profession and staying up-to-date with the latest industry developments allows you to stand out from the competition and remain competitive.
Investing in ongoing continuing education and training is also important for referral network building. It helps foster relationships with other health professionals and build a strong therapeutic relationship with your clients. Whether your practice consists of seasoned professionals who are experts in their specialty, therapists whose diplomas are freshly framed in their office, or a mixture of both, everyone can benefit from learning about up-to-date practices or techniques in their field.
This is especially important if you're seeking to grow your practice by offering sessions for different ages, or areas of specialization. Expanding in this way might require further certifications, or extensive learning sessions to ensure you and your colleagues are ready to take on a broader client base.
With excellent educational resources available online or through in-person classes, investing in continuing education is an important step toward helping you achieve growth and success as a health professional.
Start Taking Action
As therapists, it's essential to be aware of the trends in the industry and adapt accordingly to ensure business growth. The strategies outlined in this article provide a good starting point for therapists looking to rapidly grow their practice in 2023.
These strategies focus on effective marketing techniques, optimizing your patient's experience, and finding new ways to reach potential clients. By leveraging digital tools such as social media platforms, SEO, and PPC campaigns, therapists can quickly reach their target audience and generate more leads. Additionally, by improving the overall patient experience by providing excellent customer service and utilizing automated systems, they can improve their reputation and keep existing clients loyal.
Overall, these strategies have been proven successful time and time again when it comes to growing a practice. By utilizing these tactics in combination with other innovative approaches, such as software designed for the field or teletherapy services, you'll have a better chance of success in your practice growth journey.
---