Choosing the right Continuing Legal Education provider… where do you even start? While today's attorneys looking to fulfill annual CLE requirements are much more frequently turning to the web (as well as mobile applications) for the bulk of their classes, an increasingly crowded online space has made it important for providers to differentiate themselves.
Yes, a modern, streamlined website is going to help. Deploying the right CLE delivery technology is critical. And offering an easy user experience from registration to certificate will keep content seeking lawyers coming back for more when the time comes.
But the content itself is typically what is most important. In fact, a recent study conducted by Above the Law found that the content's relevance was the most important determining factor for lawyers assessing their CLE options. While some legal industry professionals will heavily rely on their firms or bar associations to direct them to specific virtual events, it turns out the least important factor is the identity of the provider. With a scarcity of brand loyalty in the legal world, this leaves room for small but well-marketed CLE organizations to attract more people to their programs.
So how do you pitch the relevance of your content to prospective participants?
Short answer: by writing compelling CLE course descriptions! The following seven tips will help your organization better market its CLE courses to your target audience and inspire more signups. Read on for more details…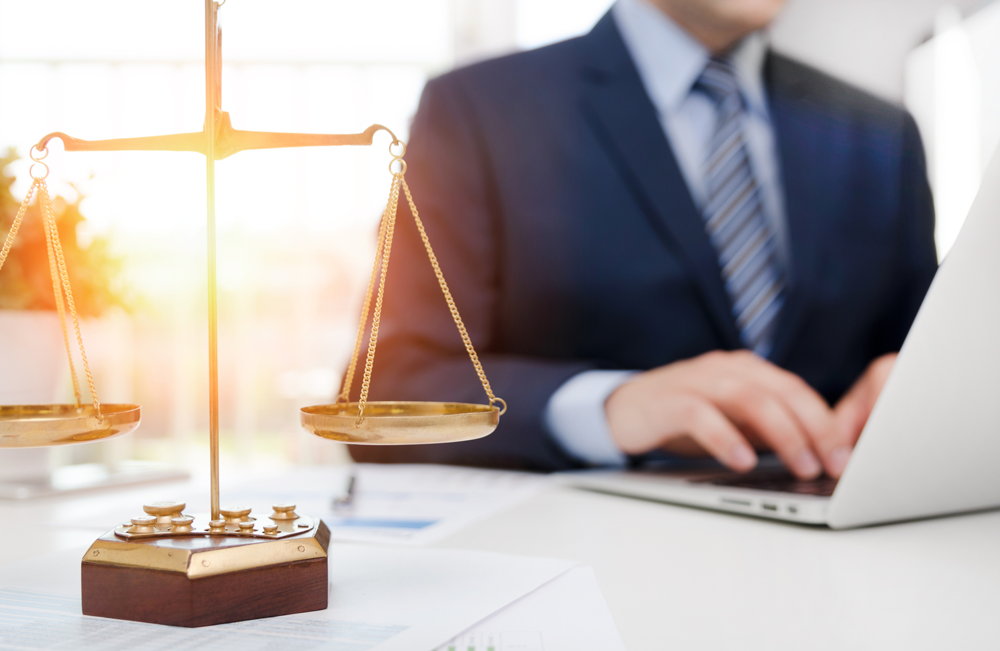 1. Articulate Why This Content Matters Now
Every CLE course offering should have a brief abstract describing what the content is about. But in order to showcase the relevance of the content, the abstract should clarify why the content is important in the context of today. How is this class going to help lawyers do their jobs better now? How does it relate to current events? Can you create a sense of urgency by explaining why this course will give participants an advantage in the coming months? If your course description contains an abstract focused on relevance, your audience is much more likely to respond.

2. Highlight a High-quality Speaker
While the reputation of the CLE provider may not matter much to the audience, the reputation of the content presenter often does. There are a lot of CLE websites that book any seemingly competent speaker they can find for an online class, even if his or her expertise isn't directly related to the subject of the course. If your organization's speakers are presenting on topics in which they have in-depth knowledge and years of experience, let potential registrants know in the course description! You can even list out a few accolades or provide a customer testimonial to drive the message home. When people see a thought leader presenting material they know like the back of their hand, the course becomes that much more appealing.


3. Identify the Credits Earned
This may be a no-brainer, but it's still worth mentioning. Every CLE course description should very clearly include the credit type and number of credits earned from completing the course. What practice area does this course apply to? Which state's or province's requirements are satisfied? Are they general CLE credits, Ethics credits, etc.? This should be listed at the top of the course description—and lawyers should be able to sort classes by this information—so that they can quickly weed out content that will be of little or no use to them.


4. Provide Live or OnDemand Instructions
Live and OnDemand content is frequently treated differently in the CLE world from a compliance standpoint. A live video broadcast or re-broadcast requires attendees to sign in and watch a program at a set date and time and qualified them for "live" CLE credits. These types of presentations enable viewers to ask questions or interact with the presenter. On the other hand, OnDemand videos—which are made available in some kind of resource library 24/7—qualify viewers for "self-study" CLE credits (and are typically viewable for up to one year). Because different states and provinces have different requirements revolving around live and OnDemand content, the instructions and information for the course format must be included in the course description to prevent confusion.
5. Bullet Key Takeaways
Every course should have a primary learning objective (or a few of them). While an introductory abstract is going to provide context for the course and an overview of the content, the key takeaways should be outlined separately below—even if it's repurposing some of what is mentioned in the abstract. What will your audience be able to do after taking the course? What benefits will they incur? What actionable lessons will they learn by participating? Pointing out three key takeaways that leverage action-oriented language will give your course the edge it needs to sway people on the fence.
6. Use an Image as an Accompaniment
Like the old saying goes, a picture is worth a thousand words. Images convey ideas for which text sometimes falls short, and they have the ability to evoke our emotions much more quickly. While an image is almost never going to be the differentiating factor for someone selecting a CLE course, it can reinforce the relevance—and perhaps the overall importance—of the topic. And the right image is definitely going to help get more eyes on your content in the first place. If you're operating online, visual stimulation could be what gets someone to click on the course description in the first place.
7. Make Sure the Cost of the Course is Clear
Attorneys can fulfill their CLE online by accessing classes in a couple ways. In some cases, lawyers choose to obtain CLE credits in one online package—commonly referred to as a "compliance bundle"—where they pay for a preselected set of best-in-class virtual CLE courses that meet their state or province's requirements. This is regardless of course relevance. However, they can also access "unlimited CLE" by paying for courses in a catalog covering various practice areas and topics. Depending on the provider, these courses can be paid for individually or through a subscription (or sometimes both options are available). In any case, all of the pricing should be made as crystal clear as possible. While relevance is the number one factor for selecting a CLE course, cost still remains influential, particularly when it comes to planning out one's CLE schedule for the year.

Writing an appealing CLE course description is less complicated than it might appear. Above all, you simply need to understand and cater to the needs of your target audience. Once you have an effective template in place, it becomes much easier to replicate your best descriptions. And with the right platform and/or full-service technology partner, this process becomes even easier!
Looking to switch your CLE provider? Read our blog on the Top 10 Considerations When Choosing the Right CLE Platform.
---