What Is CME vs. CEU?
Continuing Medical Education (CME) and Continuing Education Units (CEU) are both integral to the ongoing professional development of healthcare professionals, but they cater to different needs and professions within the healthcare sector.
CME credits are specifically designed for physicians and are required to maintain certification in certain medical specialties. These programs focus on the latest medical advancements, ethical considerations, and patient care techniques.
They're typically delivered through seminars, workshops, and online courses, and are accredited by bodies like the Accreditation Council for Continuing Medical Education (ACCME).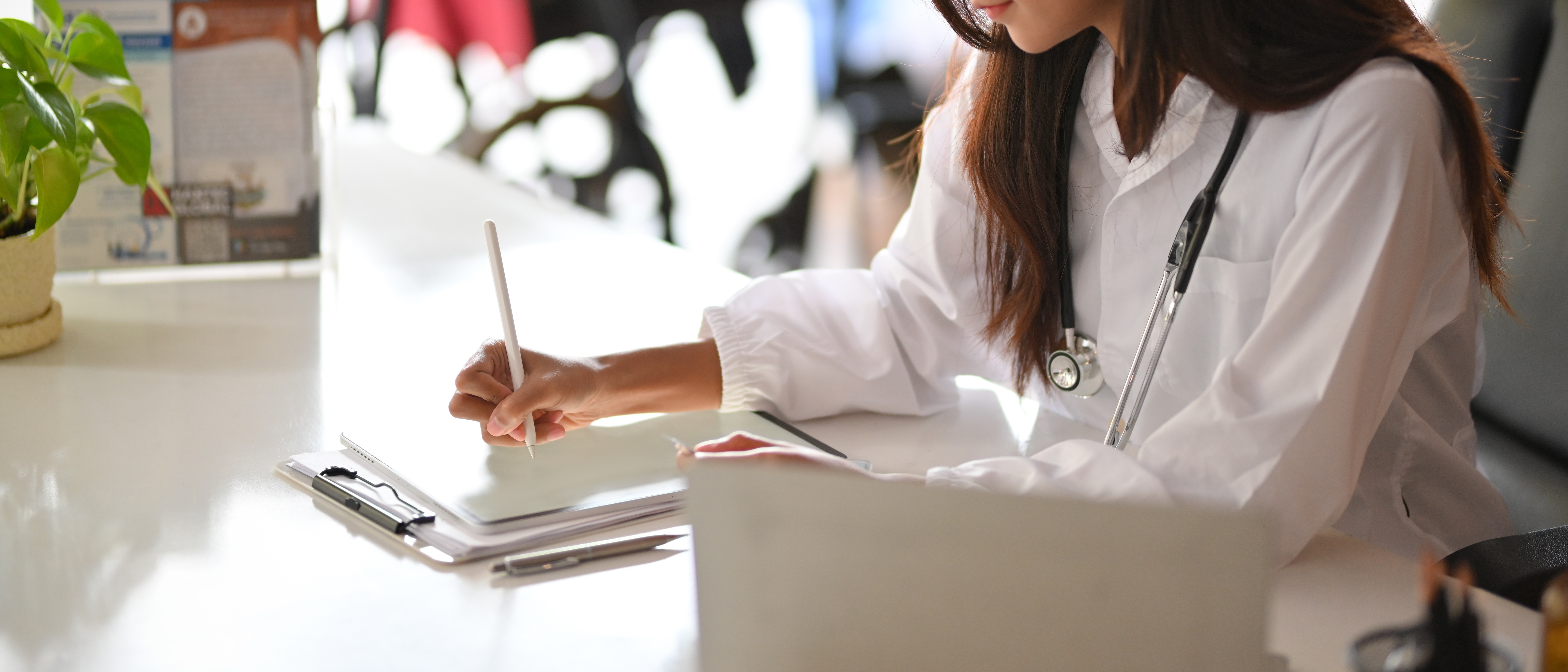 On the other hand, CEUs are used by a broader range of professions, including nurses, physical therapists, and social workers.
CEUs ensure these professionals stay updated on best practices, emerging trends, and new regulations in their respective fields. They're commonly provided by professional associations and institutions, with each profession having its own accrediting body. It's important to know the difference between CME and CEU, and understand how to track medical credits and certifications.
While both CME and CEU aim to promote lifelong learning and improve patient care, they cater to different audiences and have unique requirements and objectives.
| | | |
| --- | --- | --- |
| | CME | CEU |
| Audience | CME is specifically targeted toward physicians and other medical professionals. It's designed to maintain, develop, or increase the knowledge, skills, and professional performance of a physician. | CEUs are designed for a broader range of professionals, including nurses, therapists, educators, and more. It's not limited to the medical field. |
| Accreditation | CMEs are usually accredited by the ACCME or similar bodies. | CEUs are usually accredited by a wide variety of professional associations, state boards, and universities. |
| Measurement | One hour of instruction usually equals one CME credit. | One CEU is equivalent to ten hours of instruction. |
| Purpose | CMEs are typically designed to address specific competencies in the medical field and enhance patient care. | CEUs are designed to ensure ongoing learning and professional development within a specific field. They may or may not be directly related to patient care. |
| Requirements | Most states require physicians to earn a certain number of CME credits each year to maintain their license. | The requirements for CEUs vary widely depending on the profession and the specific licensing or certification board. |
What Is CME Accreditation?
CME accreditation is a recognition provided to medical education programs that meet established standards of quality and relevance to a physician's practice. It is intended for physicians and other healthcare professionals who need to maintain or enhance their knowledge, competence, and professional performance.
An accredited CME program covers various areas of medical practice, including clinical subjects, healthcare communication, patient safety, and ethical issues. It is provided by organizations accredited by bodies like the ACCME in the United States.
These programs support lifelong learning and contribute to improved healthcare outcomes for patients.
What Are The Different Types Of CME Credits?
CME credits are earned by healthcare professionals through participation in educational activities that enhance their skills and knowledge.
These credits are broadly classified into two types: AMA PRA Category 1 Credit and Category 2 Credit.
Category 1 Credits: These are earned through activities approved by the American Medical Association (AMA) or accredited CME providers and cover a range of topics, including clinical medicine, research, and teaching.

Category 2 Credits: These credits are self-reported and include activities like teaching physicians, clinical preceptorships, and other professional activities not covered under Category 1.
Both types of credits are crucial for physicians to maintain their licensure and board certification.
Who Is CME Accreditation For?
CME accreditation is intended primarily for physicians, including specialists and general practitioners. The goal is to ensure these medical professionals stay updated on the latest advancements, best practices, and ethical considerations in their field.
It's important to note that while the primary audience is physicians, other healthcare professionals like nurses, physician assistants, and pharmacists may also participate in accredited CME activities to enhance their knowledge and skills.
What Is A CEU?
CEU accreditation is a system for authorizing learning activities and programs that contribute to the ongoing professional development of various professionals, including those in the healthcare field. It is recognized globally and applies to professions such as nursing, social work, physical therapy, and more.
Accredited CEU programs cover a range of topics relevant to each profession, from technical skills to ethical considerations. They are provided by organizations approved by specific professional accrediting bodies.
This accreditation signifies that a CEU program meets the established standards for quality and relevance, supporting professionals in maintaining and enhancing their competency in their respective fields.
What Are The Different Types Of CEU Credits?
CEU credits are earned through participation in approved educational activities designed to maintain and enhance professional competence. The types of CEU credits vary depending on the profession.
For example, nurses have specific requirements for their licenses, while for social workers need to complete professional development hours. These credits cover topics relevant to each profession, ranging from clinical skills to ethical considerations and regulatory updates.
CEU credits are usually provided by professional organizations or educational institutions accredited by the relevant professional body. They serve a wide array of professionals, helping them meet licensure renewal requirements and stay current in their fields.
Who Is CEU Accreditation For?
CEU accreditation is intended for a broad array of healthcare professionals beyond physicians. This includes nurses, physical therapists, occupational therapists, speech therapists, social workers, and others involved in patient care.
CEU programs provide these professionals with relevant, up-to-date knowledge and skills to enhance their practice. Accredited CEU programs meet the quality standards set by respective professional accrediting bodies, ensuring the content is relevant and valuable.
Tips To Offer CME And CEU Credits
Medical facilities play a pivotal role in fostering the ongoing professional development of their staff through CME and CEU programs. Here are some strategies to effectively offer these credits:
Identify needs: Conduct a needs assessment to determine the areas where your medical staff could benefit from additional training or knowledge. This ensures the CME and CEU programs align with their learning requirements.

Choose accredited programs: Ensure the programs chosen are accredited by relevant bodies like the ACCME for CME and specific professional organizations for CEU. This guarantees the quality and relevance of the programs.

Blend learning methods: Offering a blend of learning methods, such as in-person seminars, online courses, and self-study options, can cater to diverse learning styles and preferences.

Regular evaluation: Regularly evaluate the effectiveness of the programs to ensure they meet the desired learning outcomes. Collect feedback from participants and make necessary adjustments for continuous improvement.

Support participation: Encourage and facilitate participation by providing necessary resources and time. Recognize and reward staff who participate in these programs to foster a culture of continuous learning.
By implementing these strategies, medical facilities can effectively offer CME and CEU programs, enhancing the skills and knowledge of their staff and ultimately improving patient care.
Help Your Team With CME And CEU
Understanding the difference between CME and CEU is crucial in the healthcare industry.
While CMEs are specifically designed for physicians, CEUs cater to a broader range of professionals, including nurses and therapists. With varying accreditation bodies, measurement units, and professional requirements, managing these educational credits can be challenging for healthcare facilities.
This is where a tool like BeaconLive can make a significant difference. BeaconLive can streamline the process by tracking and monitoring CME and CEU credits for healthcare professionals.
You can also use BeaconLive to present CME and CEU courses for your staff, ensuring that healthcare teams have access to quality and relevant continuing education. By effectively managing CME and CEU, healthcare facilities can support their team's ongoing professional development, ultimately leading to improved patient care and service delivery.
Contact our team today to learn how BeaconLive provides a comprehensive solution to help healthcare facilities navigate the complexities of continuing education!
---