Increasing ROI is the most meaningful goal behind any marketing strategy. The challenge is figuring out how to do it. Many marketers today are turning to webinars for immediate results – so much so that we think the key to your 2015 strategy is repurposing your webinar content.
Repurposing content from your existing virtual events allows you to keep the ball rolling. With the inevitable heavy workloads and quick turnaround times, productivity needs to be stellar and efficient.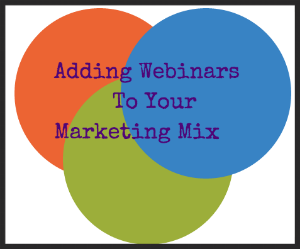 The repurposing method, particularly with webinars, is an effective approach – especially since 59% of all marketers are using webinars in their B2B marketing strategies already (Content Marketing Institute). Now the next big question to ask is: How can you repurpose your webinar content to generate new material?
By utilizing items from your webinar – like the archive page, the recording, follow-up emails, and the transcript – it can be repurposed into numerous pieces of new, engaging content, such as:
A blog post on key takeaways from the event.
A slide deck, which you can post to SlideShare to expand your reach.
Polls.
Social media discussions (Twitter, LinkedIn).
A promotional press release or a press release on key takeaways.
An interview with the speakers.
A webinar preview/trailer.
A post of the entire recording.
So, what can repurposing content do for your company? Well, a lot of good, and in a number of key areas, such as customer retention, business development, and, of course, lead generation. This makes sense because readily available, dynamic content improves customer retention; and, according to a study conducted by Bain and Company, a 5% increase in customer retention can increase profits by 25% to 125%.
Here are 3 helpful tips for developing a marketing webinar series for your firm.
Want to learn more about adding webinars to your marketing and what BeaconLive can offer you?