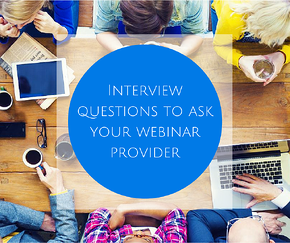 Choosing a webinar provider is an extensive task to undertake that requires weeks of research, hard work, and patience. There's no "one size fits all" formula for every event, so finding the right webinar platform to produce your content has to fall perfectly in place.
To help reduce the level of work and frustration you'll come across during the early stages we have gathered a list of questions you can ask prospective vendors, in order to identify the provider best suited for your needs:
Questions to ask your webinar provider
Whoever you decide to go with at the end should meet all of these basic industry standards to deliver the webinar experience you deserve. however, It never hurts to go beyond what your attendees expect.