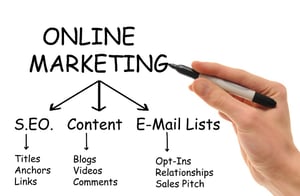 Marketing is a constant
contest for people's attention
. We hardly ever get to feel like we're ahead of the game because just when we thought we were close, a new method has evolved. However, as rapidly changing the industry can be, there are a few set of tools and practices that have stood the test of time and proven worthy of continuing:
There are three major concepts we like to stress to our partners,
content marketing works
, mobile-friendly is a must, and your webinar/webcast platform should work for you; not the other way around.
Learn how we partner with other organizations and business in the
continuing education industry
to help them achieve the online marketing methods mentiond above.