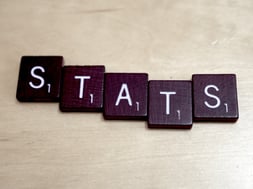 For associations to thrive in today's fast-paced technology era (where access to information is just a few clicks away), there must be a shift in the way we approach membership acquisition and retention. This shift is outlined in Erik's Schonher's webinar, "Membership Engagement: Ideas That Work!" as a progression from members being dependent on associations; to members partnering with associations. The webinar statistics below dive in a little deeper into why and how associations can leverage their social/networking appeal and marketing tactics, including webinars, to influence participation and growth--guaranteeing membership renewal.

1. According to a benchmark report from Marketing General Incorporated, 23% of the participants surveyed listed 'networking with others in the field' as the number 1 reason for joining an organization. This finding is important to your marketing strategy because it gives your message a direction that can compete against technology; the value of networking--something people struggle to achieve effectively online.

2. The second most popular reason listed in Schonher's webinar is 'access to specialized information.' The reason why 12% of participants find this reason important is because although people have extensive access to new information and knowledge via the internet every day, people don't always know which online source is credible and which is inaccurate. This is why the dissemination of knowledge through associations and webinars is valuable to this professional group.

3. Lastly, the third most voted reason why people (10%) join an organization is for advocacy. Everyone who works in a distinct industry or specialized field understands that there are certain guidelines and limitations that hinder us from fully accomplishing our goals and succeeding in our careers. Thus, its important to find proper representation to overcome these obstacles together.

4. Now that we understand why people join associations, let's examine why people leave: according to Schonher's webinar, the reason why 38% of participants leave an association is for lack of engagement. Engagement is important to people because it helps people integrate into the association and create a culture they can identify with. Associations that make participant engagement a priority see higher membership renewal rates than those who don't prioritize engagement. And what better way to digitally engage with your members than through webinar content and webcasted events?

5. The second most notable reason for people leaving (30%) is simply because participants left the field, industry or profession. Though there's not much you can do about this group of people to prevent them from leaving, you can influence their decision to recommend your organization to others in the field.

6. Lastly, around 30% of participants identified 'high membership cost' as the reason for their departure. Though you may not be able to adjust the cost of your membership to discourage participants from leaving, you can ensure that the benefits of your membership are are worth the ROI.

7. When developing your association marketing strategies, keep in mind the 80/20 rule: "80% of our life is emotion, and only 20% is intellect" (Dr. Frank Luntz). While people are joining your organization for information and networking, engaging with them on a human level is the antidote to losing them when membership costs become an issue.
Learn how to create a structured communications schedule and follow up with your attendees post conference in our white paper, "7 Ways to Increase the Attendance of Your Virtual Event" below.