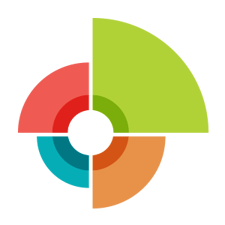 Webinars
are, without a doubt, "one of the most powerful formats in the content marketer's arsenal, and it's used by 46 percent of B2B marketers" today (
CMI
). Everyone seems to have participated in at least a couple or more over the past few years --and if you haven't, where have you been? As more and more companies begin to adopt this modern practice, it becomes increasingly more important to
understand your webinar metrics
in order to identify areas of improvement and areas of potential future success.
In a recent webinar
Content Marketing Institute
wrote about, we found some important figures Executive Webinar Producer, Mike Agron put together to help people understand what analytics matter and what they should be.
Evaluating Your Webinar Analytics:
When it comes to the "click-through rate" of the number of people who clicked on the link to your registration's landing page versus the number of people who clicked and successfully registered, here are what the numbers should be:
A CTR of 34 to 50 percent is excellent.

High five!

A CTR of 25 to 33 percent is on target

, but could use some improvement. Your landing page may need a stronger CTA.

A CTR of less than 25 percent

means your landing page needs some significant amount of improvements.
Having an excellent registration click-through rate is great but what about actual attendance? Comparing the number of people who attended your webinar against the number of people who registered is important because it could tell you if you need to send more event reminder emails. According to Agron, your attendee ratio should be:


More than

50 percent

of your registered attendees should be showing up on the day of the event.
If only

40 percent

of your registrants showed up you may need to send out another event reminder email right before your event begins.
If less than

30 percent

of your registrants are showing up you may need to rethink your promotion plan entirely.
One webinar analysis people tend to overlook is audience retention. Keeping your audience engaged throughout the entire duration of your event is important to determine whether your topic and speaker delivered what the audience expected. Accomplishing this is a strong indicator of good subject matter and event success.
It's very common to lose a couple of audience members towards the end your webinar presentation, but Agron believes

80 percent of your audience

should still there by the time the Q&A portion begins.
Lastly, its not all over once your live webinar ends. If you provide your registrants with a recording of your event, then you should be analyzing the data from your OnDemand viewing as well. "Ondemand viewing metrics indicate post-webinar interest and, according to Agron, this phase is where the real opportunities for content marketing begin" (CMI). Some OnDemand analytics worth exploring include:


New, first time contacts
Registrants who viewed your content more than once
If traceable, any shares or forwards (via social media and Email)
Webinars are an incredibly powerful tool: they allow you to leverage your strengths and build them into something much more. Learn how webinars can be a key tool in your marketing toolbox in our whitepaper below, "Savvy Marketers Guide to Webinars in 2015".