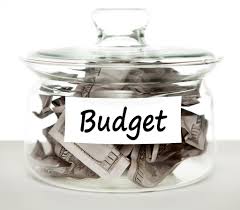 The end of the year is rapidly approaching and when you're not spending time with friends and family you're probably working on your marketing budget for 2015. While configuring next year's marketing strategy, consider this finding: 68% of companies deliver at least 1 webinar a month–and the number of companies following this trend

grows steadily every year

(e3webcasting). Hit every goal on your wish list by creating a budget, more specifically a

content

marketing budget that satisfies this high demand (for webinars) and capitalizes on these 5 Reasons to Include Webinars in Your 2015 Content Marketing Budget.

1. E-Commerce

Make money with them! If cost is what you are worried about, add an admission fee to view your webinar and make a profit on the information you are passing along. Make people want to take advantage of an offer during the webinar or turn viewers into leads.

2. Widespread Content Distribution

Send content around the world to large, diverse groups of people instantly. A study done by e3webcasting shows that, on average, attendees come from 2 different countries and in a separate occasion they even saw as many as 54 countries represented in a single webinar. That kind of content distribution will help push your company to the top.

3. Engage With Large Numbers of Potential Clients

They help engage potential clients and can add momentum to the buying process by drawing prospects in with remarkable content and leading them to a purchase–regardless of where they are in the buyer's journey. Record a webinar for easy access at another time to engage with even more potential clients. According to a study done by Adobe in 2014, only 36% of registrants view the live event, but 55% view the recorded video. Take advantage of BeaconLive OnDemand for viewers who can't attend and allow your webinars to be shared across the Internet.

4. Train for the Future

A webinar can be used to train employees on a new software or sales strategy, saving you time and avoidable expenses. These trainings can provide your employees with in-depth education, while giving them access to other resources such as hyperlinks to webpages and videos to help further their education. The American Society for Training and Development shows that continuous training gives 50% more net sales per employee. When you record them, employees can go back and watch the video again to learn something they may have missed.

5. Share Your Passion

They are a creative and exciting way to share what your company accomplishes. Rather then giving a slide show or writing about your product, show the viewers what your product does in real time. This creates excitement around your product and allows you to tell stories of how your company has helped others in the past. Heath Brothers says, 63% of people remember stories after a presentation, while only 5% remember statistics. They allow you to share your story with thousands of people at the same time. This is an opportunity to share something that people will remember far longer than reading a list of statistics.

If you haven't already, go ahead and pencil in webinars into your content marketing budget. There are many reasons to include webinars in your 2015 content marketing budget, but those are our top 5. We live in a digital era where more and more people are adopting this as a means of spreading their content to the world. Take advantage of the Internet and don't fall behind in 2015!

Now that you know why you have to include webinars in your budget next year, download our new ebook to learn 4 strategies for creating a memorable webinar experience!