Reach A Younger Target Audience With These Mental Health Marketing Strategies
Members of Gen-Z and Millennials are dealing with more mental health issues than any other generation. Nearly 15% of Millennials have been diagnosed with anxiety, while Gen-Z earns the title of the most depressed generation.
As a mental health professional, you do everything possible to help your clients. Mental health marketing is a great way to attract new clients and keep your practice in business.
However, as Millennials and Gen-Z begin seeking mental health services, you must adjust your marketing strategy to attract this new generation of patients.
This means changing your approach and adjusting your marketing tools to appeal to young people looking for support and fresh ideas to tackle their mental health needs.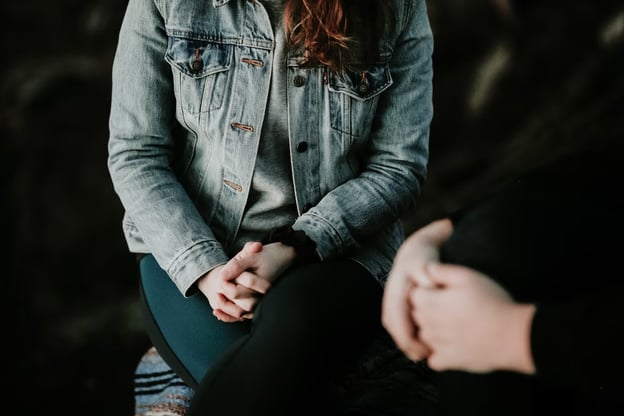 So what do mental health providers need to do to ensure they stay relevant in the ever-changing scope of healthcare?
Let's look at why you need to adjust your marketing strategies to appeal to Gen Z and Millennials and five things mental health professionals can do to ensure their marketing plan is effective.
1. Host Virtual Events About Topics They Care About
Marketing experts use virtual events to engage their audiences and promote their brands. It's no secret that adults born between 1981 and the early 2000s spend much time on the internet. That being said, the best way to engage the younger generation is to host virtual events, like webinars, focused on issues they can relate to.
Webinars are hour-long online seminars that focus on a specific topic or issue. Presenters can interact with their audience through engaging features like live polling, gamification, and break-out rooms.
Virtual events are cost-effective and allow mental health professionals to forge valuable partnerships with other mental health service providers to offer practical and engaging information sessions.
Depending on your virtual event platform, you can record your event for on-demand viewing, allowing you to reach even more potential patients.
2. Engage Them On Social Media
Social media marketing is essential for any business. However, a wise approach to digital marketing on social media is essential for your mental health practice.
Social media allows potential patients to learn more about your practice and providers, which builds trust and empowers them to choose a provider whose specialties match their needs. It also helps to get your services in front of the right people, giving them another channel to connect with you.
Choose to create and maintain profiles on social media platforms that are popular with the younger generation. LinkedIn is great for establishing a professional online presence, but Facebook and Instagram are extremely popular with Millennials, while TikTok and Snapchat are popular with Gen Z.
Use your social media account to strengthen your credibility and earn the trust of current and potential patients. Share content that reinforces the specialties of your mental health practice.
Use this platform for marketing your strengths and offering another pathway to book appointments with you. In the end, social media humanizes you, making it easier for new patients to connect with you.
3. Try Your Hand At Content Marketing
The younger generation is constantly consuming content. Whether it's blog posts, short-form videos, or podcasts, they turn to expert content in their time of need and for entertainment.
Show off your skills by generating unique content. Good marketing campaigns are designed around a target audience, so do a little research and see what the demographic you wish to service is dealing with.
Here are some types of content you can infuse into your mental health marketing strategy to attract the younger generation:
Write a case study about a patient you've helped

Film a short-form video series explaining different behavioral health issues

Host a webinar about how to support a loved one with a mental illness

Craft blog posts about dealing with anxiety

Create an infographic about how to calm a panic attack
By offering content geared toward a younger generation, you'll capture their attention, earn their trust, and demonstrate that your therapy practice is equipped to handle their needs. This will lead to more referrals as Millennials and members of Gen Z clamor to engage your services.
4. Increase The Credibility of Your Website
Nothing chases young people away faster than a lackluster website. Since most people under 40 use search engines to find answers to their questions, you need to ensure that your therapy website design stands out and its contents are optimized for search engines.
Search engine optimization, or SEO, is the process of improving your website to make it more credible to both humans and search engines like Google.
Here are some SEO strategies you can use to improve the quality of your website and help it rank higher in the search engine results pages.
Conduct keyword research: Your potential patients will type specific words into the search bar to find answers. Do some research to determine what these words are and use them in your website's headings and body copy.

Local SEO: Include your contact information and keywords specific to your local area to attract patients nearby.

Use Google Ads: Pay-per-click or PPC ads are great for digital marketing on a budget because you only pay when your ad is clicked on. Be sure to include your contact information and optimize the landing page to make it easy for visitors to book an appointment.

Enhance your website design: Make sure your website is viewable on mobile devices, like phones and tablets. Choose a template or design that looks professional and credible. Post the content you've created to keep your website active.
A robust website is a must for a solid digital marketing strategy. Take some time to click around yours and see the experience from a patient perspective. This will give you even more ideas as to how to enhance your therapy practice website.
5. Tackle Mental Health Issues That Affect Younger Patients
At the end of the day, your patients want to know that you're invested in their well-being. The best way to do that is to educate yourself on the mental health issues affecting the younger generation.
Enroll in a CME course that tackles anxiety, depression, and panic attacks. Research generational trauma and other topics that are trending on social media. Participate in mental health awareness seminars to learn what other therapists deal with as they treat the younger generation.
This will not only prepare you to treat the younger generation but displaying the certs on your website will improve your credibility and attract a wave of new patients.
BeaconLive Can Help Your Therapy Practice Engage The Younger Generation
To have a successful mental health marketing campaign, you must know your target audience. And the younger generation is all about digital experiences.
So you can't afford to wait as you develop the right digital marketing plan to promote your therapy practice.
BeaconLive can help you market your mental health services with engaging webinars and virtual events that will increase brand awareness and build credibility around your practice.
Contact us today for more information on how BeaconLive can help you connect with a younger generation and attract a whole new group of patients.
References:
Impact Of Mental Health For Millennials. (n.d.). Acenda Integrated Health. https://acendahealth.org/impact-of-mental-health-for-millenials/
---