Web-Based Education:
Evolving Trends Impacting the Basics of e-Learning
Trends in e-learning are rapidly changing due to the evolution of the Internet, connectivity, communication technologies, and learner preferences. In the CME/CE environment, hospitals and societies offer a wide range of e-learning options for their staff and members. Some are still exploring the basics of web-based education while others are preparing for the latest upgraded version of integrated learning management solutions. In this webinar, Dr. Kim will review some of the evolving trends in e-learning and will focus on how these changes are impacting the basic, fundamental decisions that CME/CE managers must consider when planning for the next stage of their e-learning journey.
Key Takeaways:
Review some of the current CME trends in e-learning
Discuss how technology devices and solutions are shaping the future of e-learning in CME
Describe why certain e-learning modalities and technologies may be more effective than others
Explore ways to incorporate digital technology to enhance the e-learning experience in CME
Presenter: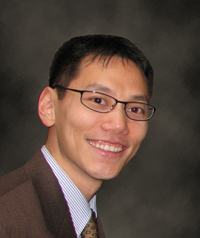 Joseph Kim, MD, MPH is the President of MCM Education - a CME/CE company established in 1995 that works in joint-providership with accredited providers of CME/CE. Joe is also the Chair of the Alliance for Continuing Education in the Health Professions (ACEhp) Technology Committee and has received the ACEhp President's, Rising Star, and Distinguished Member awards for his contributions and achievements. At MCM, Joe plays an active role in shaping and developing educational initiatives that include interactive e-learning, mobile education, and workshop-based quality improvement projects. Joe holds a BS from MIT, an MD from the University of Arkansas College of Medicine, and an MPH from the University of Massachusetts Amherst School of Public Health.
View this OnDemand Webinar