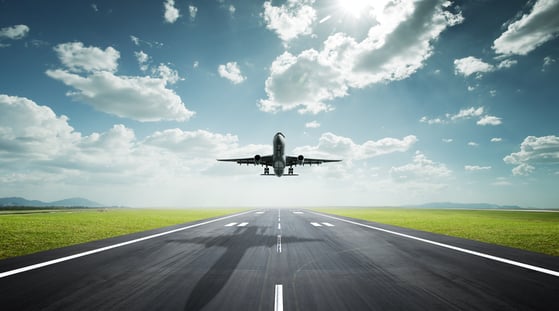 How's the webinar landing page for your upcoming virtual event performing? …Not generating as many conversions as you might have hoped? Well, you've come to the right place.
There's no doubt that lead generation is a top—if not the top—priority for all marketing professionals, no matter their industry. Whether you're an association executive looking to grow your organization's membership count, or an agency account manager hoping to increase your client's flow of qualified leads, or you're a healthcare marketer attempting to build a more a comprehensive list of prospects for your sales reps to go after, you're going to need compelling landing pages on which to convert website visitors into viable contacts.
So… what's a landing page, exactly?
Just in case you're unfamiliar with the term, a landing page is a web page on which a visitor "lands" after clicking on a link to your website. Lead generation landing pages specifically have forms located on them – through which visitors provide some of their contact or personal information in exchange for some type of valuable offering (an eBook, a podcast or a webinar, for instance). The point of setting up a landing page is to convert those visitors into leads and collect the information you need to know about them in order to further nurture them down your sales funnel.
Now, let's get started with those landing page tips, shall we? If you're confident your webinar topic is worthy of a sizeable audience but you're still challenged by landing page conversion rates lower than 20%, try implementing a few of these changes to up your LP game!
1. Remove your navigation.
Consider this to be the Golden Rule of Landing Pages. Your webinar landing page shouldn't have any additional distractions on it. Therefore, no header or footer navigation should be visible – and you'll also want to avoid including any other links on the page. Your logo can redirect back to the rest of your website if the visitor decides they want out, but conversions are the goal here. No need to encourage users to leave your landing page in any way once they arrive.
2. Ensure your landing page and CTA are working together.
More often than not, your landing page is exhibiting an unsatisfactory conversion rate due to a message mismatch. Sure, your LP's headline should be attractive and straightforward, but this copy should also reflect the copy from the Call-to-Action that brought them to the landing page in the first place. If that connection isn't obvious, a visitor may feel confused, or worse… misled. And that will be another lead gen opportunity squandered.
Moreover, if the lead can't identify what the landing page is all about within three to five seconds, they're also likely to bounce. So make sure the most important information (which should succinctly explain the purpose and/or primary takeaway of the webinar) is crystal clear.
3. Use bullet points.
One way to make your webinar's value more understandable is through the formatting of your copy. Most successful landing pages keep the majority of webinar information above the fold, and the description of the content is concise. That being said, it's still critical to make sure that description looks easy to read. Capture the key takeaways or agenda items in a series of bullet points – and bold a line of text that really needs to stand out. Today's busy professionals have become adept content scanners. You need to cater to this behavior by making your LP easy to digest.
4. Include a compelling image.
Another way to make your LP content more consumable is to leverage a visual that resonates with the target audience. You've heard it before – a picture is worth a thousand words. And it's true! We process images 60,000 times faster than text. So incorporate an eye-catching image that speaks to the topic you've selected to present. Plus, a well-optimized image will give you a few extra SEO bonus points, too.
5. Optimize forms for conversion.
Registering for a webinar should be easy for the user, so don't make it more difficult by requiring them to fill out a ridiculous number of form fields. It's simply important to gather the information you need to know in order to better qualify the lead. However, a webinar is a relatively high-value offer, and your prospects will expect you to ask for data like a phone number or company / organization name to attend your virtual event. Don't be too shy either!
The conversion optimization trick is to make your form appear as short as possible through styling. Position fields that complement each other (an easy one would be First Name and Last Name) on the same line to save a little space. Place form field labels inside the field itself. Avoid oversized fonts. And last but not least, ensure that your "Submit Button" is as appetizing as possible. In other words, don't have it say "Submit." Emphasize the benefit – or make it fun. "Save my seat!" or "Sign me up!" or even "Register for the Webinar Now" are much more appealing options than "Submit" – which only further reminds the prospect of what they're giving up.
6. Build credibility.
There are a number of solid ways you can showcase your credibility and build trust with your prospects. First of all, a brief speaker bio, which highlights the presenter's experience and strengths, should be included at the bottom of the landing page. A testimonial about the speaker, or even about your webinar when applicable (for instance, if it's part of a series or if it's an on-demand recording), can't hurt either! Reminding the visitor of a privacy policy (and that you will not sell or share their contact information with any third parties) can also occasionally tip the balance in your favor when a prospect is concerned about filling out an online form. And badges, security seals, or certifications? Proudly wear them on your webinar landing page!

Once you convert a lead, don't forget to redirect your new contact to a Thank You page (that offers additional resources to keep the visitor engaged with your website), and to send a formal webinar invitation that integrates with his or her calendar. Use these sure-fire landing page success tactics to your advantage and you'll be seeing those conversion rates improve in no time!