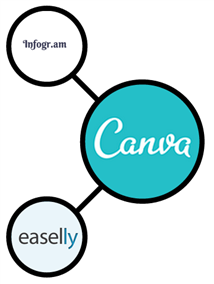 Webinars have high potential for success when we do them right. However, not everyone has the time or resources to become webinar-technology experts so they end up loosing out on several opportunities from their events. Here's one major benefit many webinar professionals are missing out on:
The survey / poll feature in your web room is usually a very insignificant part of your presentation, though it doesn't have to be. You can actually use this feature a lot more than you think during your webinar to get some answers and statistics for your next blog post or infographic.
Start with creating relevant and thoughtful questions that align with the theme of your webinar.
Make sure the placement of your polls make sense and help move the presentation forward.
It should be clear to your participants why it's important they answer your questions.
Try not having more than 5 polls in one hour or else your participants will feel like you're learning from them more than they are learning from you.
After your presentation is over gather all your information and analyze whether you got a decent response to turn your polls into an infographic or a blog.
If all 5 polls were not successful enough for an infographic try picking the one that received the best response and turn into it a blog by writing about your interpretation of the poll's result.
If your polls did well enough for an infographic, lay out your data in way that captures the attention of the reader. You can do this by making some percentages really big and asking questions like, "Did you know?" followed by a statistic.
Use the following free online tools to create visually striking infographics: canva.com, infogr.am, and easel.ly.
Include a note in your infographic or blog describing where you got your statistics from such as, 'results from a webinar poll', or 'series of questions involving 80-100 participants' are some acceptable descriptions.
Remember, webinars should work for you, not the other way around!
Share your blog or infographic with us on twitter by using our twitter handle @BeaconLive and check out, "16 Pieces of Content That Can be Derived From your Webinar" for more ways you can make webinars work for you.