When you look at google trends for the topic "webinars," you'll easily observe that interest in the term has more than doubled since 2005, and this trend is not about to slow down. This can be attributed in part to the wide success companies have experienced, and the need of our society to find new cost-effective and convenient solutions that meet our communication and educational goals.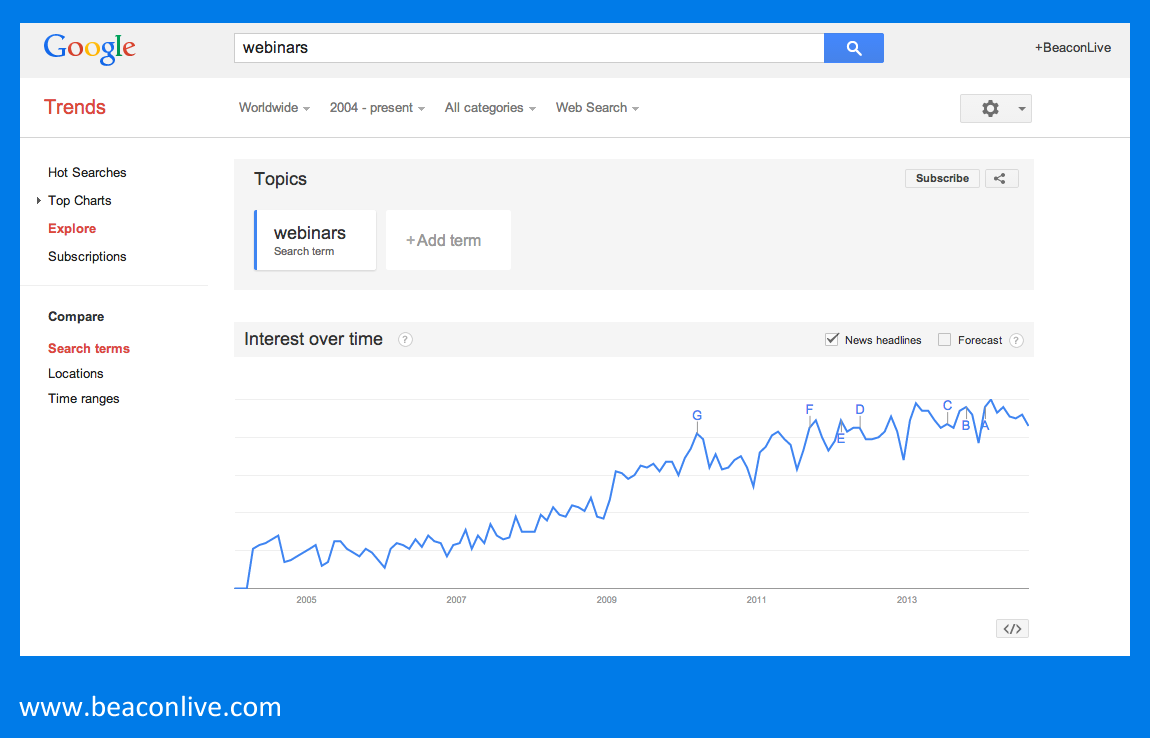 That doesn't mean, however, that every webinar is a guaranteed success. A "great" webinar is hard to come by, but not impossible when you put the right pieces in place. If you have delivered webinars before, you know that having a topic relevant enough to attract a large audience, having a speaker who's an expert on the topic, and having the right technology and software are the first three big steps. But beyond that are many other factors that also play a significant role.
What Makes a G

reat

Webinar?
Your topic needs great content to back it up: Make sure to have enough research around your topic to guarantee an in-depth presentation your speakers can take a lot from. You don't want to provide high-level information that only touches the surface; you will lose your audience immediately when they realize your webinar is a waste of their time. It's also a good idea to understand the other side of the argument (if your topic has one) to validate your perspective on the topic.

Prepare for the worst with your speaker by carrying out a "dry-run" to ensure that the speaker is familiar with the technology being used to deliver the webinar, and that any course materials or slides are in the right format. Having a confused, late, or disorganized speaker will hurt your company's reputation. We can't stress this enough.

Be visually inviting. Around 65% of people are visual learners. If you want your colleagues or partners to remember your message past the day of the event try using visual aides to communicate your point.

Be engaging. Get your attendees involved by conducting a live poll or taking questions throughout your presentation. It will encourage them to interact with you throughout the presentation.

Make sure your event meets the requirements. If the majority of your market is only interested in virtual events that provide CE credits, work with your software provider to guarantee that your event helps them receive the credit they need.
---