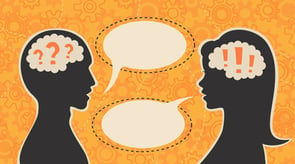 A common question BeaconLive is regularly approached with by new prospects is, 'what exactly is the difference between webinars and webcasts?'
Although search queries for "webinars" have more than doubled on Google since 2005, Google's search results vary from case to case -- confusing people even more; that's because over the years - as the telecommunications industry has evolved - new terminology has surged or replaced previous ones to reflect the fastest growing industry for delivering continuing education.
While you don't need to be the expert in webinar or wecast delivery (that's your provider's responsibility), it's important to understand what they're talking about for when the discussion about your technical preferences come up during the initial event setup phase...
Webinar vs. Webcast
To begin, we'll start with our own definition of a webinar: for BeaconLive and most telecommunication companies out there, a webinar is an online event involving a virtual audience receiving educational content from a speaker who is not in the same room as any of his/her audience members. Webinars typically last an hour, including a Q&A section at the end, and the educational content is presented through a series of Powerpoint slides the speaker uses to convey his/her point. A webinar also has interactive elements, such as chat and live surveys or polls that allow the attendees to engage with the presenter.
Now a webcast is different in that a webcast is often a presentation delivered in front of a live audience in the room, while simultaneously being filmed and broadcasted for an online audience. Unlike webinars, webcasts allow very limited interaction between the audience and the presenter via the Internet.