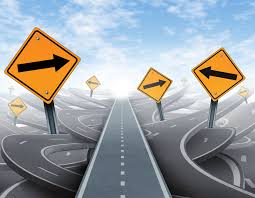 Before webinars and webcasts became the golden standard for disseminating information, audio conference meetings were the most common form of sharing ideas and knowledge with your employees and clients. And for many work environments and organizations out there, this fact still holds true today. Below are some virtual communication tips to help you continue incorporating audio conference meetings into your day-to-day communication--without your call going haywire.
Rule #1
An audio conference meeting does not mean you're in the room alone. Everyone on the teleconference call can hear you typing or whispering in the background. This means you should refrain from answering your mobile phone, or interrupting with any other background noise (assume that your line is never muted: this will avoid any embarrassing incidents).
Rule #2
It may be tempting to stray from the conversation and answer emails or texts--don't. Make sure to stay engaged at all times; if someone asks for your opinion on the topic of discussion, you need to be able to make a worthwhile contribution. It's also important to be there for the entirety of the meeting. You might offend or discourage others if they start hearing members dropping out of the call before its finished.
Rule #3
Take turns speaking. This seems obvious but sometimes people forget who is on the call (because its audio based) and inadvertently neglect to include everyone involved. Some personalities are also quieter than others and require a verbal cue in order to participate.
Rule #4
Keeping track of time and having an agenda is important. Otherwise you risk meandering off topic and losing focus. Keep the audio conference focused by going down your agenda or list of conversation topics to accomplish all your goals within the hour.
Rule #5
Finally, there are many calls that don't lead to action; avoid making this mistake by taking note of what was accomplished during the call and verbalizing what the next steps are so you can continue to move forward after the meeting. Showing people that things really do get accomplished following an audio conference meeting will encourage them to join again in the future and actively participate.