Ever sit through a conference call that was unorganized? Boring? Peppered with painfully awkward bouts of silence?
Or perhaps you've been privy to a virtual meeting that goes a little something like this…
All laughs aside, no one wants to experience a conference call like that – let alone HOST one.
But fear not! Virtual calls don't have to be tricky, mangled versions of the successful in-person meetings you're accustomed to. Below we've outlined 7 practical and actionable tips on how to host a conference call that runs smoothly and effectively engages your participants.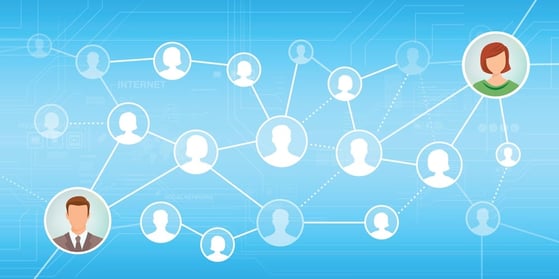 Before the Call:
1. Send the Agenda in Advance
A conference call is only as good as its agenda. Without a specific set of objectives for the meeting, and what you're hoping to accomplish, it's easy to get lost or side-tracked – and your virtual meeting participants are going to lose their motivation to contribute. Be sure you send the agenda in advance (at least 24 hours prior to the meeting at the bare minimum) and offer your counterparts a chance to approve it, amend it, make suggestions, etc. If it's going to be a lengthier meeting, break the agenda into different sections – Updates, Feedback Needed, Questions / Decisions, Additional Meetings Required – whatever applies to the tasks at hand. This may seem like a no-brainer, but a clearly defined agenda will set the tone for the meeting and how seriously someone is going to take it.
2. Provide Multiple Options for Call Access
In today's business world, professionals are calling in to virtual meetings from all kinds of devices: desktops, laptops, mobile phones, tablets, myriad telecom systems and gadgets, even the occasional car phone! And as a conference call organizer, you're expected to account for all of that. In the calendar invitation, it's important to provide a URL link to the conference call platform / session, as well as toll-free dial-in information – and a set of international numbers if applicable. Again, be sure meeting attendees receive this well in advance.

During the Call:
3. The Power of Silence
It's critical to make sure you are in a quiet space before you even begin to host the meeting. NOTHING is more frustrating during a conference call than experiencing an onslaught of background noise. Along similar lines, if you're unable to mute participants upon entering the virtual meeting room, ask them to mute their microphones when they aren't speaking to limit call interference. That being said, some experts assert that muting participants serves as an enabler for multi-tasking (and consequently, participants losing focus), so perhaps this tip is more useful when an attendee is presenting content, as opposed to throughout the meeting during open discussions.
Note on silence: If you ask a question to your virtual audience and you aren't receiving any feedback, try acknowledging that the question may have been difficult to understand and rephrase it – and let them know it's okay to take a minute to think about the answer. Silence on a conference call has the potential to scream as loud as nails on a chalkboard, so spin it and use it to your advantage.
4. Don't Forget about Participants on the Phone
More often than not, screen sharing is going to be involved in your virtual meeting – and this is a great way to engage participants, as well as illustrate your points. However, not everyone is sitting in front of their computer when they join the call. When you're referencing a slide or showcasing a visual, take a moment to paint a mental picture for your mobile users so that they feel like you're keeping them in the loop. What's more, when asking for ideas on a topic or during a brainstorm, start off by engaging dial-in participants first so they don't get lost in the mix.
5. Allot Extra Time
There is no exact rule of thumb for how long your meeting is supposed to take. Typically, virtual calls do not exceed one hour (and if they do, it's likely for a specific type of meeting that isn't a regular check-in). So, using one hour as a point of reference, plan content for about 45 minutes. It's best practice to assign estimated units of time to each section of the agenda so that you can keep the meeting running efficiently. Of course, it's important to respect the schedules of your attendees, so leave about 15 minutes at the end to answer questions or return to items previously tabled during the call. You'll have already covered the body.
6. Agree on Next Steps
Towards the end of your conference call, wrap up by summarizing the key takeaways from the meeting (hopefully you have a team member taking notes, but if you don't, be sure to jot some down yourself!). And then directly address the next steps. Who is responsible for what? Who owns which project? Which questions still need answers? And then let attendees know what post-meeting communication is expected – and if there is an upcoming meeting, when and how that will take place.

After the Call:
7. Follow Up!
Don't forget to send a thank you email to your attendees before the end of the day (but preferably as soon after the meeting as possible). If there are meeting minutes, send those along, as well! And take this opportunity to reiterate what was accomplished during the meeting, put into writing who owns what action items, and relay the information about next steps.

With these seven conference call process tips in mind, you're sure to crush your next virtual meeting. Piece of cake!
For more tips on hosting a large-scale conference call, webinar or virtual event check out the BeaconLive Resource Page.
For more insights into boosting participation in your virtual events, check out our complimentary eGuide: 7 Ways to Increase the Attendance of Your Virtual Event.