Streamline Your Medical Practice and Improve Customer Care
Whether you operate your own medical facility with a small team or you work in a larger network, your entire staff and team members can improve patient care and improve efficiencies across the healthcare facility with the right healthcare software solutions.
It should come as no surprise that as technology advances, modern healthcare software solutions have emerged as a crucial tool, helping practices stay ahead in this dynamic environment, so let's take a look at the types of software you can use to improve operations and provide better patient care!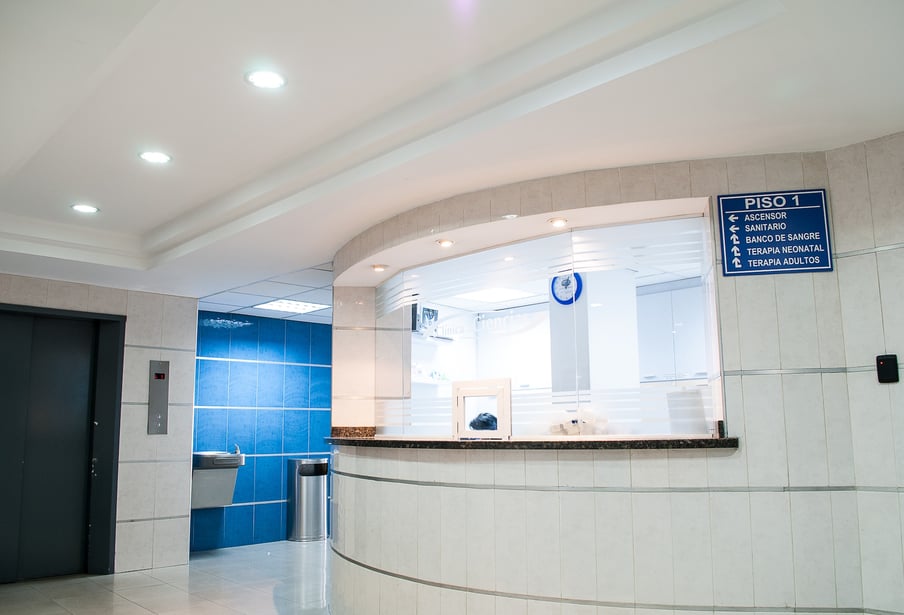 Photo by Martha Dominguez de Gouveia on Unsplash
What Are Medical Healthcare Software?
Medical healthcare software is a suite of technology used throughout the healthcare industry by individual providers to address specific needs within the healthcare organization.
From streamlining administrative tasks to handling medical records, these top 10 areas in your medical office where software solutions provide innovative features and functionalities, empowering medical staff to deliver exceptional care while enhancing the overall patient experience.
10 Great Medical Software Solutions For Your Medical Practice
1. Electronic Health Record Software
An electronic health record (EHR) system is designed to gather and maintain a continuous and comprehensive electronic record of an individual's health information and information about the healthcare they receive.
Additionally, it includes decision-making support and knowledge tools that help improve patient care quality, safety, and efficiency. Finally, an EHR system is designed to support streamlined processes for healthcare delivery.
By implementing EHR software, healthcare facilities can improve treatment outcomes, enhance communication between medical professionals, and reduce administrative burdens. When seeking the perfect EHR solution for your medical facility, consider the following criteria:
User-friendly interface: Ensure the EHR software is easy to navigate and understand, which will enhance efficiency and minimize training requirements.

Interoperability: The software that you choose must integrate seamlessly with other systems and devices within your practice, promoting smooth information exchange and collaboration. Be sure to check that your EHR software will integrate with other software systems before you integrate this solution into your practice.

Data security & privacy: Choose software with robust security measures to safeguard sensitive patient data and comply with privacy regulations. Be sure to talk with your I.T. team to understand your needs regarding HIPAA compliance before implementing an EHR system.
Investing in the right EHR software can significantly transform your healthcare facility, boosting efficiency, patient satisfaction, and overall success.
2. CME LMS
Your medical practice needs a Learning Management System (LMS) to help your team deliver, track, and report all of your certifications and manage your Continuing Medical Education (CME) needs.
When selecting a medical software solution like a CME LMS, healthcare facilities should prioritize the following features:
Adequate Features: A robust LMS should have the ability to track and report CME credits for each user. The LMS should also facilitate the promotion of events, delivery of training sessions, and storage of certifications for every member, while also ensuring the seamless management of employee credentials.

Comply with regulatory requirements: The LMS that you choose must be compliant with regulatory requirements such as the Health Insurance Portability and Accountability Act (HIPAA) and the Health Information Technology for Economic and Clinical Health (HITECH) Act.

Ease of use: Healthcare providers require an LMS with an intuitive interface that is easy to navigate. This user-friendly design allows professionals to quickly access training materials and resources without hindrance, ensuring a smooth learning experience that doesn't interfere with their primary responsibilities.
With BeaconLive's robust reporting and analytics tools, healthcare organizations can monitor employee progress, identify knowledge gaps, and assess the effectiveness of their CME programs. This helps ensure continuous improvement and maintain compliance with industry standards.
3. Medical CRM Software
Medical CRM software is a customized relationship management solution for various medical establishments, including hospitals, laboratories, medical centers, and public or private clinics. This software helps you keep track of your patients to provide your staff with a complete picture of how your medical facility has worked with your patients.
This software integrates data collected from call centers, patient demographic information, and financial statistics to generate comprehensive patient profiles, enabling staff to access any required information in seconds.
Medical CRM systems also facilitate cross-departmental communication, allowing users to exchange requests, share information, submit tickets, and receive assistance efficiently. Here are some general features that you should keep an eye out for as you hunt for medical CRM software:
A database designed specifically for healthcare: A database designed specifically for healthcare can help healthcare providers manage patient data more efficiently.

Flexibility: The flexibility of this type of platform can help healthcare providers customize the software to meet their specific needs to save time and resources by focusing on the most relevant features.

Automated information management: Automated information management can improve the patient experience by eliminating the need for them to fill out forms each time. This can help healthcare providers save time and resources by reducing administrative tasks.
Medical CRM software can also help healthcare providers save time and resources by automating administrative tasks and streamlining workflows.
4. Medical Booking Software
Medical booking software is a set of tools that healthcare providers can use to manage patient appointments and align with the schedules of their team members. It can help them streamline their operations and improve the patient experience by providing patients with an easy and convenient way to book appointments.
This type of software offers several benefits to your medical facility as it significantly reduces the risk of human error by eliminating manual scheduling, ensuring that no double bookings or appointment overlaps occur. Additionally, it optimizes staff workload, enabling them to focus on providing quality patient care rather than administrative tasks.
Here are some things healthcare providers should look for when choosing medical booking software and their explanations:
Ease of use: Medical booking software should be easy to use for both healthcare providers and patients. This can reduce the time and resources needed to manage appointments.

Automated reminders: Choose a software solution that is able to send automated reminders to patients to reduce no-shows and cancellations.

Reporting and analytics: This software should provide reporting and analytics capabilities to help healthcare providers track appointment data and identify areas for improvement for your staff as they work with patients.
If your team struggles with manual scheduling tasks, consider implementing medical booking software into your workflow today!
5. Telemedicine Software
Telemedicine software is a valuable resource for healthcare providers seeking to offer virtual clinical care to their patients. This tool facilitates online video interactions between doctors and patients, proving advantageous for practices with widespread rural populations and enabling access to specialists beyond local availability.
When selecting telemedicine software, healthcare providers should consider the following aspects and their implications:
Ease of use: The software should be user-friendly for healthcare providers and patients, streamlining appointment management and conserving time and resources.

Integration with other systems: Telemedicine software must integrate seamlessly with existing healthcare systems, EHRs, and practice management software.

Security: Telemedicine software must prioritize security to protect patient data and ensure compliance with HIPAA regulations.
Telemedicine software is vital for healthcare providers aiming to deliver virtual clinical care. By offering patients an accessible and efficient method of obtaining care, providers can elevate the patient experience and minimize expenses.
6. Practice Management Software
Practice management software is a suite of applications designed to streamline tasks within a healthcare facility, often called a clinic management system.
Implementing such software can enhance the patient experience by offering improved access to medical records and simplifying appointment scheduling. When selecting practice management software, healthcare providers should consider the following factors:
Ease of use: The software should be user-friendly and easy to navigate to ensure that your staff is able to use the software to its full potential and improve workflows when possible.

Integration: The software should seamlessly integrate with other systems utilized by the healthcare office to help your team provide the best patient care possible with the least amount of manual work.

Security: The software must adhere to HIPAA regulations and ensure the secure handling of patient data.
Practice management software can significantly improve the patient experience by granting better access to medical records and streamlining appointment scheduling. When choosing a suitable solution, healthcare providers should prioritize ease of use, customization, integration, security, and cost.
7. Reporting and Data Analysis Software
Reporting and data analysis software are crucial in enhancing patient care by offering healthcare providers in-depth insights into patient data. Utilizing healthcare analytics software allows for continuous access to patients' data, progress, and medical history, facilitated by real-time updates.
By examining operational metrics related to an organization's daily expenses in all primary areas, from catering to patient medication, data analysts can assist healthcare institutions in refining their budgeting processes. This involves making adjustments or substitutions based on safety, ethics, and trust.
In summary, reporting and data analysis software contribute to improved patient care by supplying healthcare providers with comprehensive insights into patient data.
8. Personal Health Record Software
Personal Health Record (PHR) software comprises a compilation of health data managed by the individual, which can be shared with various parties such as caregivers, family members, and healthcare providers.
PHR software can aid healthcare providers by granting them access to current patient information, encompassing medical history, medication records, and test results. When selecting PHR software, healthcare offices should consider the following factors:
Interoperability: Healthcare providers should ensure that the PHR software can seamlessly integrate with existing systems such as EHR and other clinical software, facilitating smooth data exchange and reducing the risk of errors.

User-friendly Interface: The software should be easy to navigate and use, both for patients and healthcare providers. An intuitive interface can increase user adoption rates and facilitate more effective communication between patients and providers.

Patient engagement features: The PHR software should offer features that encourage patient engagement, such as secure messaging, appointment scheduling, and access to educational materials. This can help empower patients to take a more active role in their healthcare and improve overall patient satisfaction.
9. Medical Billing Software
This type of software can help healthcare providers manage their billing processes to streamline the billing process, reducing errors, and improving cash flow.
One of the many benefits of medical billing software is its ability to reduce the risk of costly errors. By automating data entry and claim submission, this software can drastically reduce the potential for human error, ensuring accurate, timely reimbursements.
10. Online Patient Scheduling Software
Online patient scheduling software is a type of software that allows patients to schedule appointments with healthcare providers online. This software can benefit healthcare providers by reducing the workload of administrative staff and improving patient satisfaction.
The myriad of benefits offered by online patient scheduling software is transforming healthcare administration. By automating appointment management, medical facilities significantly reduce administrative workload, allowing staff to focus on providing exceptional patient care.
Additionally, the software's built-in automated reminders reduce no-show rates, improving patient retention and maximizing revenue.
One key advantage of this medical software solution is the ability to synchronize schedules across multiple providers and locations, ensuring seamless coordination of healthcare services. For instance, a patient with multiple specialists can conveniently access and manage their appointments under one unified platform.
Online patient scheduling software can benefit healthcare providers by reducing the workload of administrative staff and improving patient satisfaction. When choosing online patient scheduling software, healthcare providers should look for ease of use, customization, integration, security, and cost.
Help Your Facility Thrive With The Right Software Solutions
Implementing these 10 healthcare software solutions will streamline your medical practice's operations and enhance patient care and satisfaction.
By leveraging cutting-edge technology, your practice will stay ahead of the curve, ultimately fostering growth, improving patient outcomes, and driving long-term success in an increasingly competitive healthcare landscape.
Don't let the complexities of managing certifications slow you down. Reach out to our team at BeaconLive today and let us show you how our CME LMS can streamline your operations, simplify compliance, and elevate your healthcare facility to new heights of excellence.
Make the smart choice for your healthcare facility- Contact BeaconLive today!
---