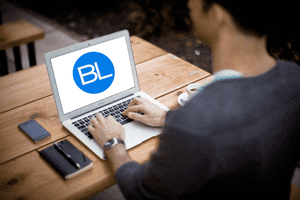 As far as technology goes, everyone wants the BEST and MOST memorable "user experience" out there. It's a hot topic – we may not fully grasp what that means but we want it and we want it NOW.
Seriously, look at this chart from google capturing the term's interest over time -it soars up around the year 2006 and it continues to go up from there. But where does our recent obsession with this concept come from? And how does it affect your webinar's success? These questions are answered below.
What is "User Experience" (UX for short)?
"User experience is a part of the design process that you don't hear about unless something goes wrong" (Design Shack).
For us, user experience matters because its the feeling you get when you're navigating a website or computer program: the easier it is to get around, find your answers, and accomplish your goals with minimal frustration, the better the UX is.
But this 'feeling' or 'concept' isn't new; it's always been around. "Everything has a user experience. Our job is not to create the user experience. It is our job to make it good" (The Hipper Element). We only started taking notice in the past decade because we realized that people care about UX – they care A LOT – and this has a serious affect on our business.
Why Delighting Your Customer With Good UX is Profitable
"If you don't take care of the customer, someone else will." –Raffaele Ciarla
Good user experience takes care of your customer through ease of use. When your customer has a pleasant experience interacting with your website they're more likely to come back again. Just think about it: how many websites have you abandoned because you became overwhelmed by the site setup (design), preferring to find another page with a clearer path to your needs? It even affects ecommerce, "11% of adults admit to abandoning a shopping cart because the website asked for too much information or required registration." Imagine having your customers that close to purchasing your product but then losing them because you ignored the UX during the check out process. This 'revelation' is where our obsession with user experience comes from.
How You Can Deliver Webinars With Good User Experience
If you didn't take your attendee's user experience into consideration when you first started delivering webinars, it's never too late –you may even boost your registration rates by starting now. Here's how:
Email Invitation: yes, even your Email invitation needs user experience. Start with an enticing subject line to make sure people open your email and then get to the point as quickly as possible by listing out the benefits to attending your webinar. Read, "How to create an effective webinar Email invitation" for more tips.
Registration Page: Your registration page is where the conversion happens –it's the 'make or break' moment for your audience. Capture them by making the registration process quick and simple: don't ask for more information than needed. Most registration forms only require you to type in your full name, Email address, phone number, and company name. Any more than that and you'll lose them. Learn how BeaconLive can design your registration page to meet your organization's needs while offering your customers a smooth event experience.
Branding: your webinar platform, registration page, and all associated pages should match your company's website (logo, look, and feel). It's very important that people never question if they're in the right place or if they can trust to disclose their personal information. Branding your webinar appropriately will help build brand recognition and people will view you more professionally.

Webinar Platform: Make sure to use a provider that offers a browser-based platform so people are not required to download any apps or software before entering the meeting –this is another "make or brake" moment where you may lose registered attendees if you require this last-minute annoyance. Also, even if some people are determined enough to go through this process they may be held back by their server's firewall so its really not worth the hassle. Consider partnering with a browser-based platform to learn more.
Start implementing these webinar UX tactics today to improve your company's interaction with your clients and prospects. Quality and accessibility matters to all humans and providing them with a memorable (and hassle-free) experience is the best way to stand out in their minds.
Sources:
The Hipper Element: http://thehipperelement.com/post/75476711614/ux-crash-course-31-fundamentals
Design Shack: http://designshack.net/articles/why-does-user-experience-matter/
---