Now is the time to employ webinars to educate healthcare professionals – largely for two reasons: Webinars are cost-effective and they provide quality training in this digital age. Here, we'll delve into why these two points make sense in the realm of healthcare.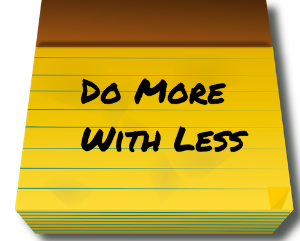 They allow you to effectively deliver valuable information at a lower price than traveling to educate on-site. Even though the cost is less, you can accomplish a great number of things, including:
Exchange opinions and experiences

Deliver up-to-date content

Provide solutions

Create dialogue

Interact with peers and colleagues online
Furthermore, since people can post comments on the events they view online, this ties into the fact that, according to Opinion Research Corp, 83% of consumers have stated that online reviews greatly influence the perception of a company. If a healthcare organization is delivering webinars that people respond well to, this could leverage business.
According to Forbes, three-quarters (75%) of executives said they watch work-related videos on business-related websites at least weekly. So, people are clearly interested in educational content pertaining to their field – which is another reason why posting webinars is an excellent way to effectively train.
But, why do they offer quality training? This tactic is especially pertinent to the frequent downsizing in healthcare facilities. In 2014, over a dozen hospitals across the country laid off a large number of employees (U.S. News). When the downturn hits the staff, it is time to increase training. When you have fewer people, the remaining workers are retooling and repositioning to fill in the gaps. Organizations have to do more with fewer people and less money. The shortage of health workers is compounded by the fact that their skills, competencies, clinical experience, and expectations are often poorly suited to the health needs of the populations they serve. That's why they are so helpful because they help to meet the needs of the 21st century and improve population health outcomes via engaging and compelling content.
So, with less money and, oftentimes, less manpower, producing webinars seems to be the optimal solution for delivering quality education. The ability to increase communication, collaboration, and knowledge through these events is key when it comes to healthcare – and, in fact, resourceful.
---