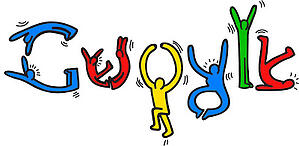 Audience engagement is not limited to the web room; there are multiple ways of engaging an audience during a webinar aside from asking questions and conducting polls. Much of this engagement can even develop prior to an event and continue long after. In one of our recent blogs, "Using Social Media During Continuing Education Webinars" we discussed the pros and cons of encouraging social media interaction during an educational presentation. In this post, we will discuss why you absolutely should and how to engage an audience using two of Google's great tools; Google Groups and Google Moderator.
Most of us have gotten on board with Google+ by now. We've even added some friends and family to one of our "circles" hoping to figure out the site's purpose before the next social networking platform is out. But did you know that you can get a lot more out of your Google+ account when you use Google Groups to find (or create) your niche? Google Groups allows you to create a group with the purpose of developing a focused conversation around the specific topic of your choosing. Meaning, if you want to create a group where only your webinar's registered attendees are allowed to post questions or discussions regarding your webinar topic, you can do that. And the reason why you might want to create such a place is because it allows your attendees to communicate and network in a focused setting where they know the discussions are relevant to their interests.
Also, groups don't expire, so, if no one feels compelled to post a question or start a discussion for an entire year, there's no pressure to keep the conversation going. It's a casual environment for members to visit and share valuable resources as the occasion arises. Attendees can also decide which group members they want to further their communication with across other platforms (such as LinkedIn, or Twitter) based on their contributions to the group.
Furthermore, you can join other groups organized by other individuals, where you can contribute your ideas and promote your events (as long as its relevant to the group's purpose).
If Google+ isn't your "thing" you can still engage your audience using Google's other great tool, Google Moderator, without all the social networking hassle. This tool is similar to everything you can do with Google Groups, except it has a more "forum" feel to it. You can start a "series" around the topic of your choosing (i.e. your webinar topic) and open it up for anyone (with a link to your series) to submit a question and post an answer or idea. Anyone can contribute, and its very simple and straightforward.
If you currently don't have the means to create a forum or discussion board where people can provide feedback or continue discussing your webinar topic, this is a great alternative. And as your topic's "moderator" you get to supervise your audience conversations and generate ideas for new webinar topics based on what they're saying. In a way, its a great listening tool.
Allowing your webinar attendees to express themselves and their interests or areas of confusion is important not only for helping them find the right answers, but its also an important part of generating new content. We can't know what to do next without listening to our audience. And although we often recommend businesses to use professional services where your branding and company image comes first, we understand some of the limitations and encourage you to do what you can within your means to boost your webinar engagement. In this case, we think its important that you incorporate these tools into your webinar strategy if your webinar provider isn't offering you these tools already.