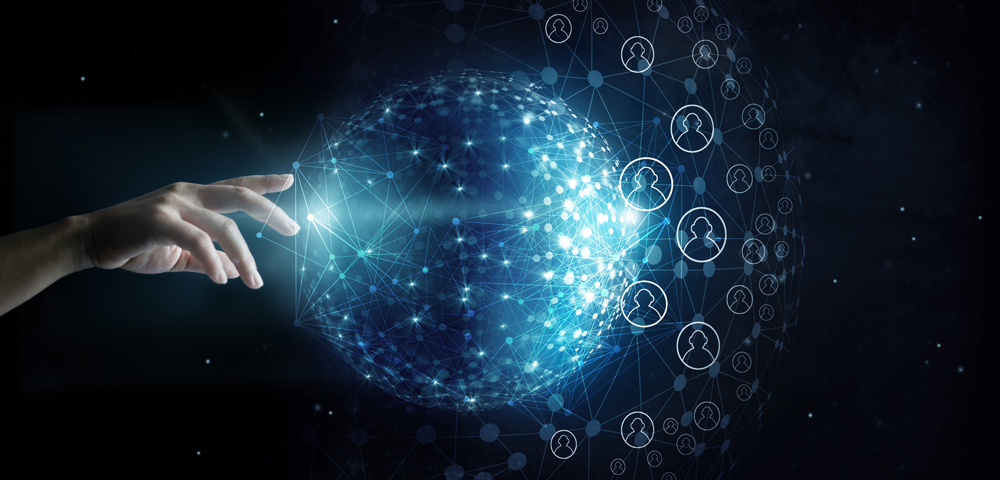 Did you know that 75 percent of executives watch work-related videos on business websites at least once per week? Or that 81 percent of online and mobile audiences watch more live video every year? OR that the video streaming market is predicted to be worth over $70 billion by 2021?
It's true... live event streaming is no longer a new, innovative technique for connecting with your audience. It has come to be expected. (Think about how many people are now so accustomed to watching live video via Facebook and Instagram!) Video is trending in just about every arena—from marketing and sales to training and conferencing—and if your organization or brand hasn't started leveraging live broadcasts, you're missing out on some important engagement opportunities. Not to mention you're likely falling behind your competitors or leaving your employees or association members wondering why you aren't keeping up with digital best practices. Webcasts offer a viable solution.
In an age where digital communications has been dominated by webinars, animation and influencer videos, webcasts have stood the test of time and have an even more significant role to play than ever before. Appreciated for their ability to transform meetings into widely viewed online events, webcasts are, quite frankly, a tried-and-true technological requirement across many industries today.
That being said, in order to successfully launch a webcast, it's helpful (and potentially very necessary) to rely on the expertise of a solutions provider who specializes in virtual events. If you don't know what to look for when assessing your partnership options, you might end up with a less-than-desirable experience.
Whether you're running an online trade show or marketing event, hosting a virtual town hall meeting or conducting corporate training, read on to learn how you can separate the cream from the crop—and distinguish which qualities matter most when evaluating webcast solutions:
1. Ability to Scale to Accommodate Large Audiences
So many virtual event delivery platforms are unable to cater to audiences of more than 50 to 100 people. But when it comes to webcasting to the public or even a private group of event registrants, your organization needs to use a solution that scales to accommodate large audiences. Particularly if you work for a national or global organization, you'll need to reach thousands of audience members, and you can't afford for your webcasting technology to crash and burn in the middle of your event. When vetting potential partners, ask about how many attendees can reliably stream your webcast at any given time. And look for testimonials that provide more substantial credibility.

2. Full-Service Team
Another attribute that's equally as important as scalability is an experienced, full-service team who can effectively manage the lighting and audio setup of the event space so your virtual audience can see and hear everything that's being presented. This entails having a microphone ready for the in-person attendees to use when asking a question—a mic that also allows the online audience to hear perfectly. It's your webcast provider's job to coordinate with the appropriate people at the venue to ensure that lighting and audio are integrated into the preparation plan for the online experience.
What's more, your webcast should compliment your presentation, not take away from it. Make sure your webcast solutions provider can help you set up a PowerPoint presentation with which both in-person and online attendees can follow along effortlessly. Of course, the content should be captivating and short in verbiage—you want to keep the attendees tuned into the presenter, not the screen.

3. Seamless Online Registration
For your webcast's audience, registration should be as easy as 1, 2, 3 – so don't require them to download a separate app or plug-in to sign up for the virtual event. External application bugs are a frequent cause of registrants having problems signing in, so it's best to avoid technical difficulties by keeping the registration and event participation processes on one platform.
Your provider's virtual event delivery solution should also enable you to seamlessly integrate attendee data with your existing systems. What's more, you should be able to capture the registration information for all in-person attendees, as well. Finally, the best webcasting solutions will enable your team to automate event registration confirmations, handout distribution, and reminder emails. Given that 13 percent of attendees register on the day of the event, being able to send out invitations directly from the platform is a plus!
4. Interactive Engagement Tools
Content Marketing Institute has shared that 90 percent of top-performing business marketers put their audience's informational needs ahead of their company's promotional message. 55 percent are using webcasts and other virtual events to distribute this type of informational content. So it's important that your webcast solution enables you to create and deliver content in a meaningful, manageable and engaging way.
Once you go live, be sure your platform enables you to involve your online attendees in what's going on in the room. Alternating questions from the webcast viewers and the live audience allows you to draw people from both audiences into the discussion. So make sure you have interactive tools at your disposal—surveys, polls, Q&A functionality, and social media integration—that both desktop and mobile viewers can use to join in. And speaking of mobile...
5. High-Definition, Mobile-Friendly Experience
Over one third of your participants will watch your webcast on a mobile device, so a mobile-friendly viewing experience is a MUST. Like we said in criterion #4, your interactive engagement tools need to work on smart phones and tablets, too. As a bonus, this also gives you multiple groups from which to take questions, which ultimately provides a wider variety of material for your Q&A period.
Moreover, another reason why webcast solutions have remained popular is because top-notch webcast providers understand the importance of delivering high-definition experiences (regardless of the size of the event). The tech-savvy companies' platforms have transitioned to using mobile-compatible HTML5 (as opposed to Adobe Flash), so they're able to leverage built-in browser support and circumvent the need for external plug-ins or downloads.

6. Revenue Support
Are you hoping to monetize your webcasts and other virtual events? Then you should invest in a platform that includes e-commerce capabilities. Not only do the best solutions allow you to collect fees, but they're also able to support sponsorship and advertising models.
In order to do this and remain in compliance with various data protection and privacy laws, you also need a secure, SSL-certified solution that enables customers to safely make purchases and other transactions where their personal and financial information is being exchanged and stored. When surveying the players on the virtual event delivery field, take note of their privacy policies and whether or not they've adapted to recently enacted regulations (like GDPR, for example).


7. OnDemand Accessibility
Studies show that 14% of webcast registrants do not attend live but DO watch the OnDemand version, and 11% of those registrants who do actually attend the live webcast ALSO return to watch the OnDemand content. This is why it's critical that your webcast provider can help you record and repurpose your virtual events and help you add them to a resource center, archive or media library on your website. Otherwise a good chunk of your participants are going to miss out on your event entirely. Providing OnDemand content is another growing trend that gives your audience or organization members more flexibility. Plus, you can charge non-members a fee if they'd like to view the OnDemand recordings, too!

If your webcast provider can't provide you with these broadcasting essentials, this is likely a red flag. Ask for all the above benefits and consider other details, too. Can they set up a registration page for you? Can they help promote the event and recruit a larger online audience? Above all, your webcast provider should serve as a partner, not just a vendor – and the should treat your success like they would their own.
---