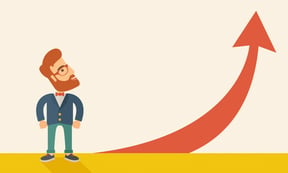 The publishing sector has been evolving over the past couple of years to maintain a competitive edge in an industry that many thought to be a dying one. However, a closer look into this argument shows something different: it's not the industry that's dying, it's the traditional distribution methods that are changing. Below are 3 essential elements for positioning your publishing firm's positioning strategy:



1. Marketing Your Publishing Firm Can Be Challenging at Times
The rapid changes in technology and the overwhelming amount of platforms available can create a roadblock at the beginning. However, one strategy that has never failed –and has proven to be cost-effective every time – is email marketing. Email marketing helps your publishing firm build brand awareness while informing and engaging your audience at a minimal cost. Make sure your organization is communicating with its readers through regular emails and newsletters several times a month. Learn more about e-mail marketing here.



2. The Role of the Publishing Industry is to Deliver Content
... to the general public that informs and educates; making it a sub-sector of the information sector. Meaning, this industry has the responsibility of disseminating information that's written "in-house" for its members and potential readers to connect with. One way to do this is by launching a company blog that discusses the various projects and authors it's involved with to help readers understand why you think your published content is worth their time.



3. One of the Many reasons Why Some Publishing Firms Fail
... is that they forget how important having a loyal fan-base is to their business; without an audience, there is no demand for your publications. Show your readers appreciation by engaging them on social media on a regular basis. You can even take it a step further by offering exciting opportunities, such as the chance to win a book signed by the author, through contests and give-aways. This simple strategy is enough to keep your readers interested and engaged with your publication's offerings. Learn more about social media engagement here.
---