Understanding and Applying the Appropriate Outcomes Level to Your Education
What are educational outcomes?
What are the levels of educational outcomes and how are they practically conducted?
How do you determine what level is right for your educational content?
For the past few years, medical educators have been inundated with the idea of the necessity of creating and delivering outcomes for their activities. However, there is still a disconnect between educators, learners, and educational supporters on techniques to conduct outcomes studies and what constitutes adequate outcomes reporting.
In this webinar, Dr. Salinas will review and outline each level of outcomes, as established by Dr. Moore in his seminal educational paper, and will focus on how to select a particular level to match with specific types of education. Additionally, we will cover some lessons learned in higher level outcomes and point out some common areas for error in reporting.
Key Takeaways:
Review the differences between levels of outcomes

D

scuss methods and tools to achieve success at each outcomes level

Match assessment level to specific gaps and learning objectives

Predict potential pitfalls in an assessment plan

Presenter: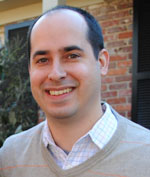 Dr. Greg Salinas, PhD currently serves as the Director of Research and Assessment Services at CE Outcomes, LLC, a company founded in 2001 to help organizations discover clinician's educational needs and conduct practical outcomes studies on educational activities. He has coauthored many published studies on gaps in clinician knowledge and performance, as well as medical learning preferences and behavior. Greg holds a bachelor's degree in Biology from Birmingham-Southern College and a doctorate in Molecular Pharmacology and Physiology from Brown University.
View this OnDemand Webinar