Healthcare Reform 2.0: What it Means for CME and

There's a new paradigm in health care. Are you ready?

What if...
You woke up one morning and everyone around you was speaking a new language?
The "rules of the road" changed and you now had to drive on the left side, not the right?
The players on your favorite sports team switched with those on the other team in the middle of the championship game?

What if all three of these things happened at once? Would you be confused? Disoriented? Frantic? Well, that s exactly what's happening in health care. Not only is there a new language to learn, but the rules are changing and the players are shifting. You need to understand that new language and learn the new rules if you are to meet (and exceed) your customers' needs.


Key Takaways:
Sort through the facts and myths about the US healthcare system and healthcare reform

Describe the potential impact of the Affordable Care Act and healthcare reform on your business and your customers

Discuss key components of the ACA and their strengths and weaknesses, including:

Accountable care organizations
Medical homes
Insurance exchanges
Quality initiatives
Value-based purchasing
Patient-centered care
Presenter: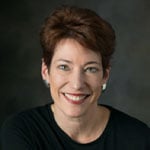 Debra Gordon, is an award-winning medical writer with more than 25 years experience. After earning a bachelor of arts in English from the University of Virginia she spent much of my early career working for newspapers. Early on, she developed a fascination with health and medicine, whether following a woman with lung cancer into the operating room or reporting on the changing healthcare system.

Since 2000, Debra has earned a master of science in Biomedical Writing from the University of the Sciences in Philadelphia, making it a point to remain current on all Food and Drug Administration guidelines regarding pharmaceutical and medical device promotion and publicity, as well in AACME guidelines for CME programs. In addition, she is a member of the American Medical Writers Association (AMWA) and is currently enrolled in its certification program.

Debra has a strong background and understanding of health policy, managed care, healthcare reform, the Affordable Care Act and health system issues. In addition, her journalism background makes her the perfect choice when you need someone to cover medical meetings or ad boards, provide market analysis, and develop white papers.
View this OnDemand Webinar