"I certainly appreciate the folks that comprise the BeaconLive team, they're readily available, always there to answer questions and provide great support.
I also really enjoy just communicating with them as we're learning about this interesting virtual arena. BeaconLive has an open mind to considering new ideas, whether it be adding a virtual networking reception, making some alterations to the way a registration page looks and feels or connecting up to our show websites. They're very open to discussing new ideas and in many cases, if not all cases, they've implemented them.
They're quite creative and nimble and overall, I like the way their company is organized, I like their product and I would highly recommend it to anybody looking to partner with a virtual platform. "
- Chuck Nervick, Senior Vice President, MediaEdge
---
BeaconLive has delivered dozens of events for MediaEdge directly as well as for their clients. We will profile a few here to show the variety of endsolutions that have been built out for their virtual events and content delivery.
Canadian Gaming Summit
The Canadian Gaming Summit contained five different virtual events that spanned over the course of four months. They had a total of 35 presenters, and utilized interactive chatrooms, live polling, handouts and networking receptions.
Customized registration pages and website pages were created for each event. We utilized our white-label capabilities to add sponsors' branding to the design and virtual background.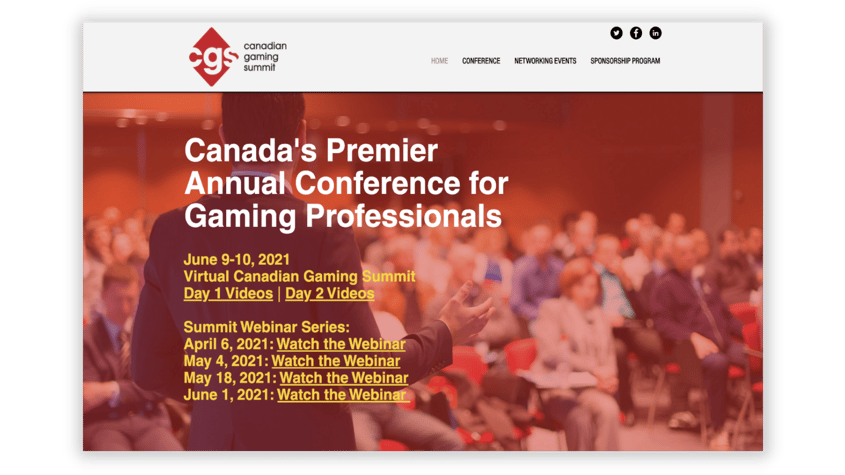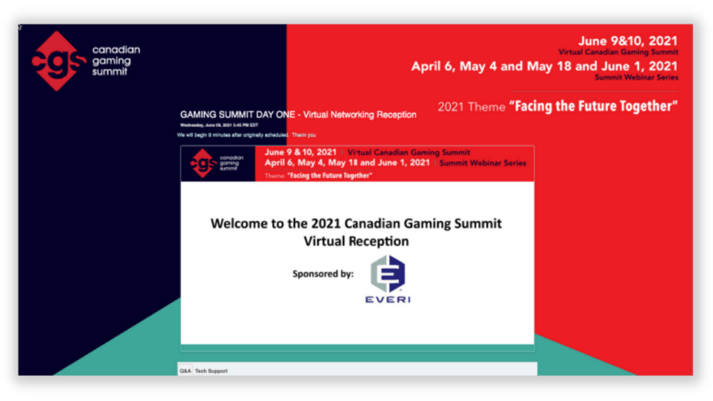 The media player was dynamically configured depending on how many presenters were on camera at a time, and what content they wanted to display (slidedeck, video, screenshare, etc). All event content was automatically hosted for OnDemand access.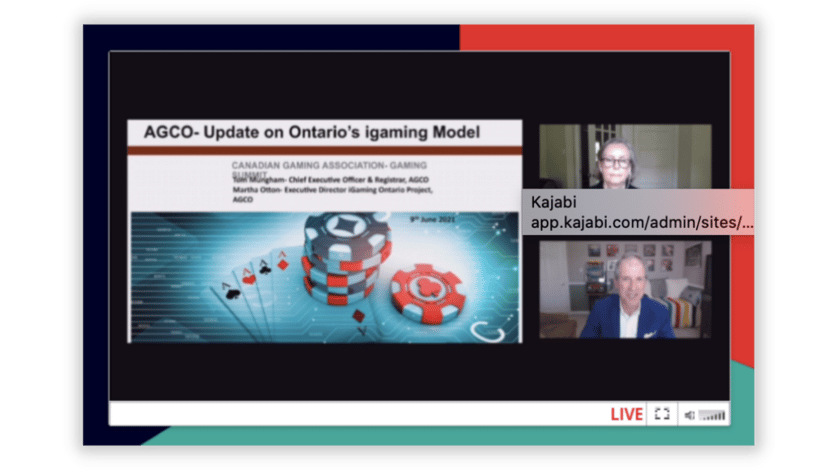 The Learning and Training Conference
As with all of the events we've created for MediaEdge and their clients, website pages and registration pages for the Learning and Training Conference were custom built and white-labeled.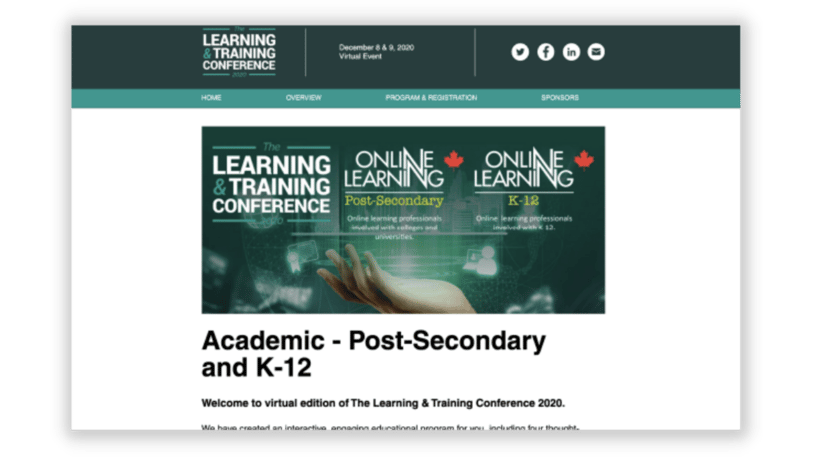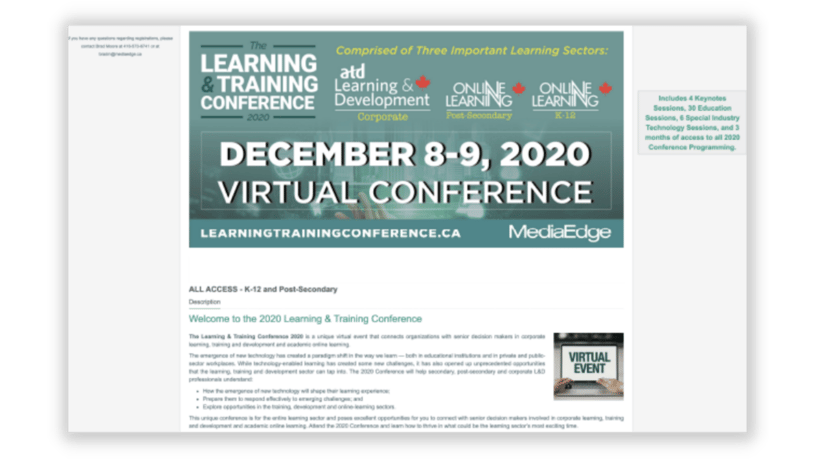 Attendees could register for individual sessions, individual keynote presentations, pre-determined event tracks or the entire event.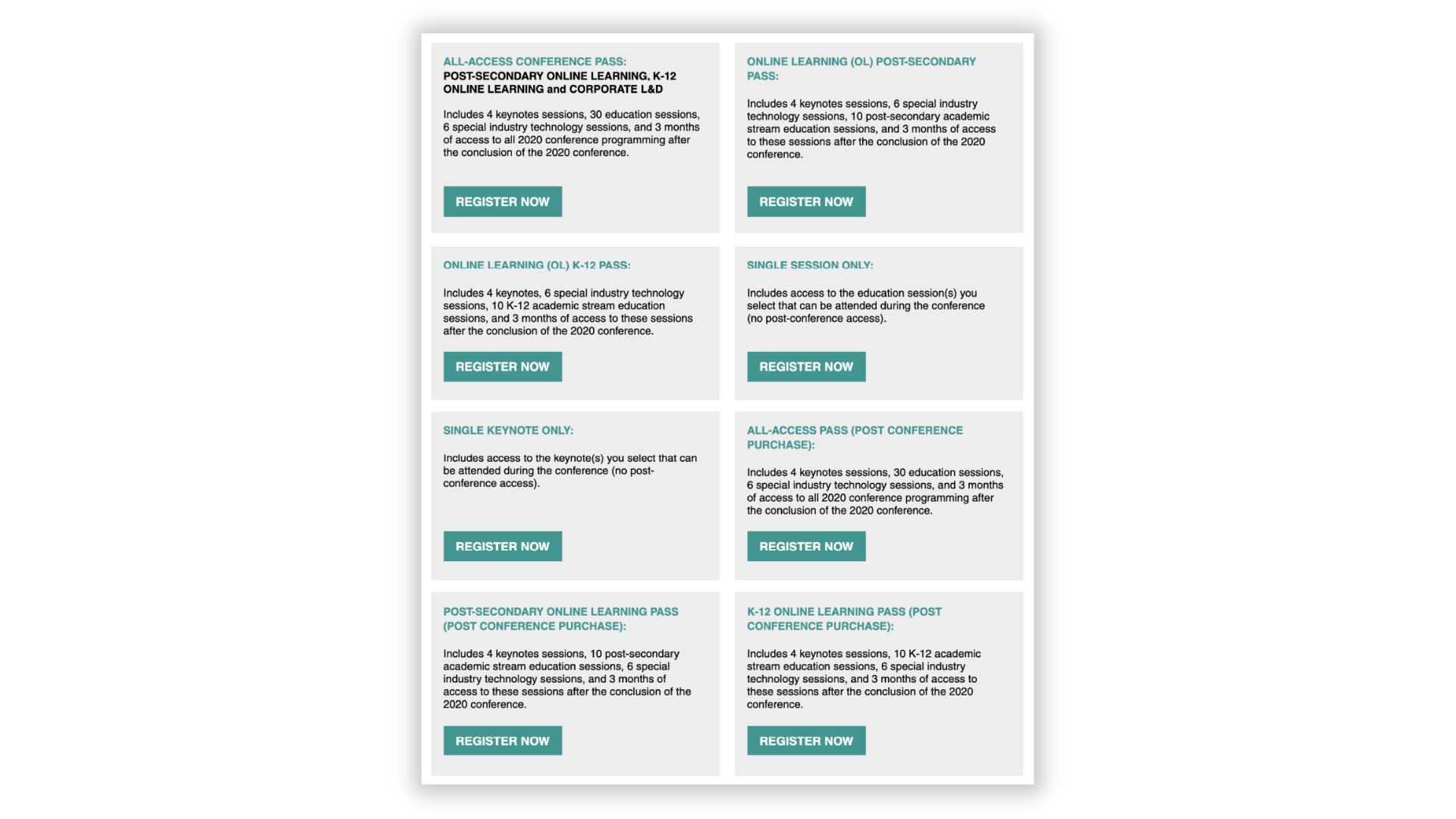 Canadian Restaurant & Foodservice Webinar Series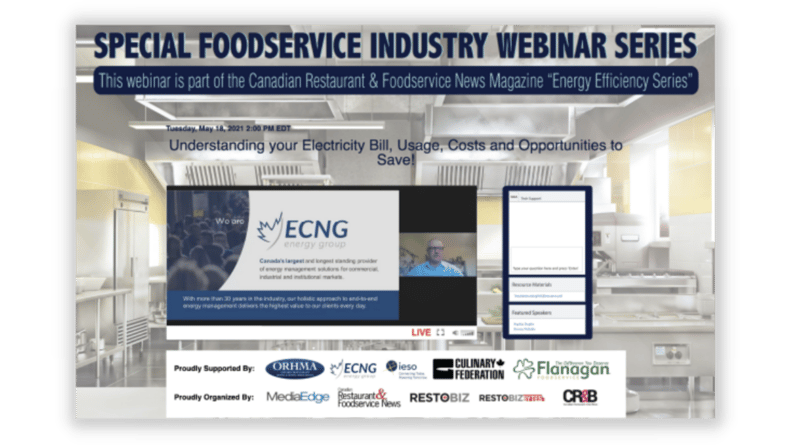 Gaming Security Professionals of Canada Webinar Series