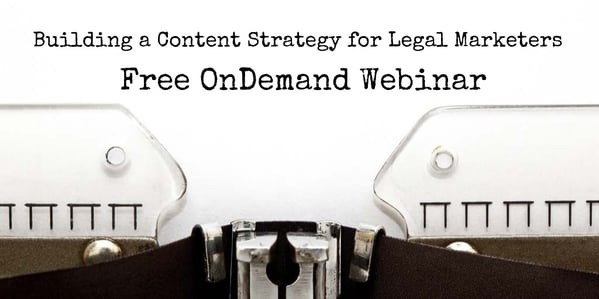 According to the 2015 B2B Benchmark Report, 35% of marketers say they have a documented content marketing strategy and 48% say they have a content marketing strategy, but it is not documented. With the automation tools available to marketers today allowing you to control, maintain and publish your content, emails, and social media, it simply doesn't make sense that marketers are not documenting their marketing plans.
Meet Jessica Sharp, Principal of Maven Communications in Philadelphia, and a strategic communications agency that specializes in working with companies in the professional services sector. Jessica works closely with her law firm clients to create marketing campaigns that help accomplish the business and growth goals of the firm. She is also the Philadelphia Chapter President of the Legal Marketing Association.
Recently, Jessica delivered a flawless snackable webinar (which is now avilable for OnDemand viewing) to discuss not only the importance of having a documented content marketing strategy, but also:
How to design a road map on how to begin a content marketing strategy

How to find inspiration for your content

How to make your content compelling

How to translate content development into an effective marketing tool for your law firm
Check out Jessicas findings below, and attend the complimentary webinar here.