Value-Based Reimbursement
Integrating the Next Phase of Healthcare Reform into CME
Event Description:
As the healthcare system shifts from a fee-based reimbursement structure to one based on quality, outcomes, and costs, the implications for continuing medical education are significant. No longer is knowledge enough; now providers will need to use that knowledge to demonstrated cost-effective improved patient outcomes – or see their reimbursement affected.

In this webinar, you will learn how accountable care organizations, value-based purchasing, bundled payments, shared savings, and the growing transparency around quality is affecting physicians and other healthcare providers, and what it means for the education you provide.
Key Takaways:
Describe the difference between a fee-based reimbursement system and a value-based system

Describe Medicare's value-based purchasing program for hospitals and doctors

Identify four new reimbursement models

Discuss new delivery models designed to maximize reimbursement

Discuss the impact of a value baserd reimbursement model for CME
Presenter: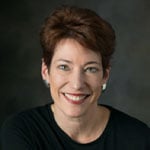 Debra Gordon, is an award-winning medical writer with more than 25 years experience. After earning a bachelor of arts in English from the University of Virginia she spent much of my early career working for newspapers. Early on, she developed a fascination with health and medicine, whether following a woman with lung cancer into the operating room or reporting on the changing healthcare system.

Since 2000, Debra has earned a master of science in Biomedical Writing from the University of the Sciences in Philadelphia, making it a point to remain current on all Food and Drug Administration guidelines regarding pharmaceutical and medical device promotion and publicity, as well in AACME guidelines for CME programs. In addition, she is a member of the American Medical Writers Association (AMWA) and is currently enrolled in its certification program.

Debra has a strong background and understanding of health policy, managed care, healthcare reform, the Affordable Care Act and health system issues. In addition, her journalism background makes her the perfect choice when you need someone to cover medical meetings or ad boards, provide market analysis, and develop white papers.
View this OnDemand Webinar