Massachusetts-based Lahey Hospital & Medical Health Center worked with BeaconLive to produce and deliver a Live, Multi-Day, Continuing Medical Education Webcast experience for over 100 attendees the weekend of October 23, 2020.
The Lahey Hospital & Medical Center is part of Beth Israel Lahey Health, a new health care system that brings together academic medical centers and teaching hospitals, community and specialty hospitals, more than 4,000 physicians and 35,000 employees in a shared mission to expand access to great care and advance the science and practice of medicine through groundbreaking research and education.
The Lahey Hospital & Medical Center trusted BeaconLive to seamlessly deliver their three-day Topics in Internal Medicine Virtual Conference. As this was The Lahey's first time taking this annual event virtual, they specifically chose to work with BeaconLive because of our commitment to event customization, commitment to customer service and experience in Continuing Education delivery.
The Lahey Hospital & Medical Center worked closely with the team at BeaconLive to tailor the event specifically to their needs. BeaconLive delivered an end-to-end solution. We executed all of the pre-event production, from the physical onsite video capture & equipment setup, to the virtual customized event web pages and manual upload of registrations.
The Lahey Hospital & Medical Center's branding and design was visible throughout the event for all attendees. Three different speakers presented over the course of the three days and the Event had four exhibitors. Exhibitor Information, download-able resources and links to further information were available for attendees. Full attendee reporting and analytics were available for the Lahey Clinic during and after the program. Continuing Nursing Education and Continuing Medical Education Credits and Certifications were provided for attendees.
"The course went very well, we have received nothing but positive feedback from attendees and faculty. Thank you BeaconLive for all your help, support and patience with us!" -Kimberly Scroxton, CME Program Manager
To learn more about how BeaconLive's solutions can be tailored to your organization's needs, download our Complete Feature List.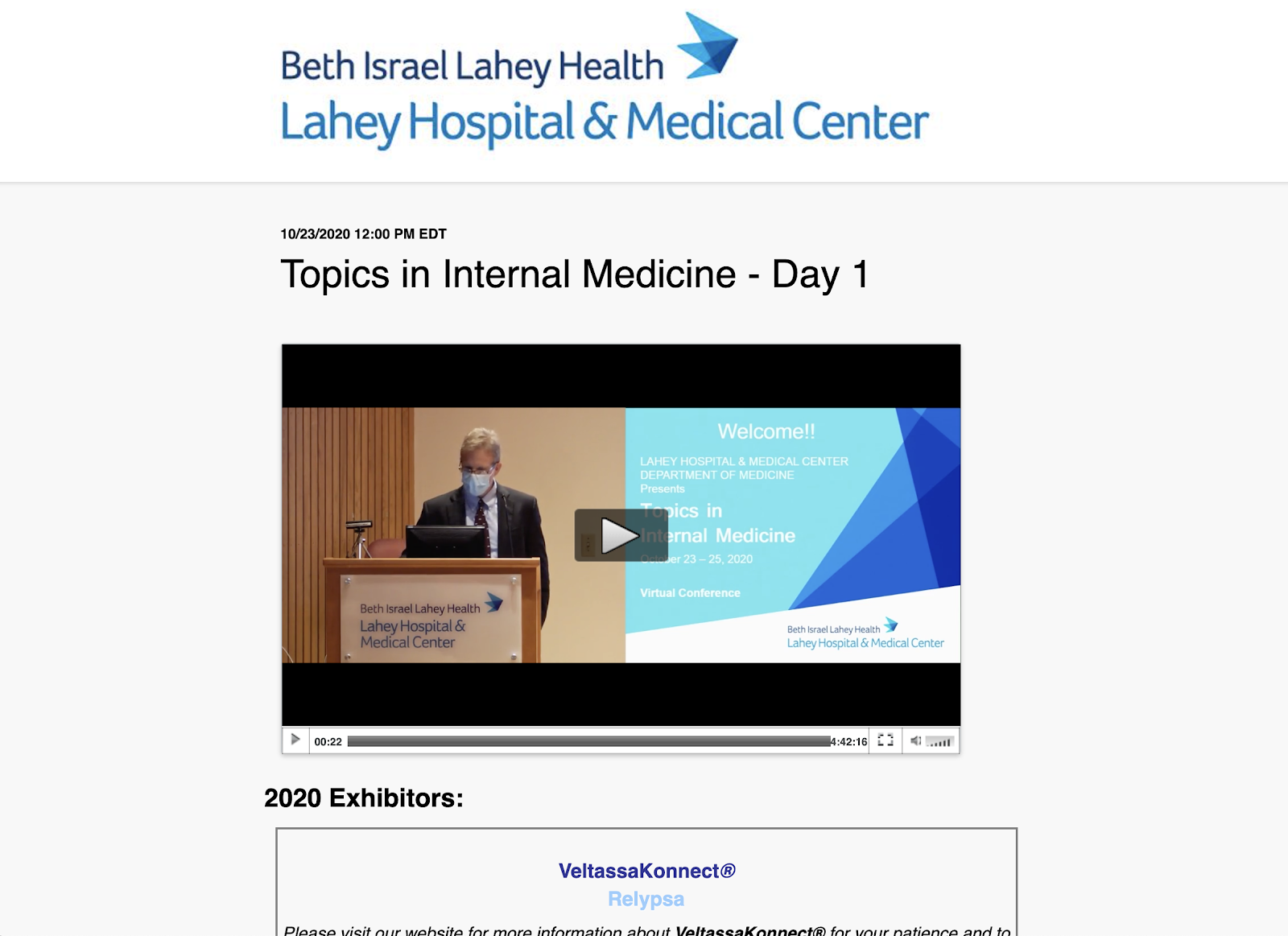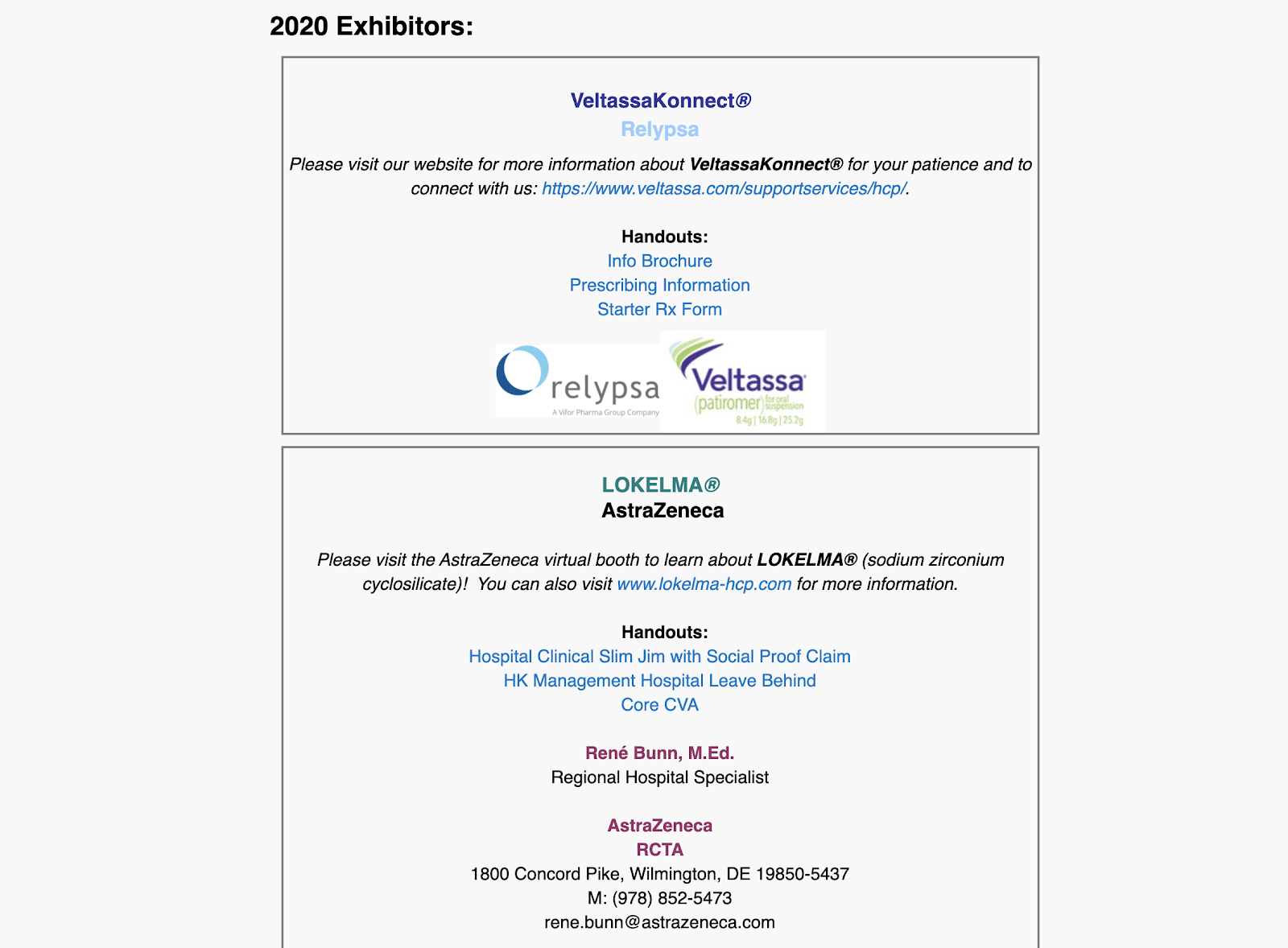 Thank you to the team at the Lahey Hospital & Medical Center for trusting BeaconLive to deliver a seamless event. Contact BeaconLive to take your event virtual.