Complimentary Legal Marketing Webinar Series: Event 3
Visual Storytelling for Legal Marketers
Wednesday, September 23th, 2015
Duration 30-minutes followed by a live Q&A session
With the rise of the use of social media platforms to distribute content, including Twitter, Facebook, YouTube, Instagram, Pinterest, and Vine, our target audiences are engaging more with images, infographics, and video than with text alone, providing a powerful opportunity for law firms to use these platforms to differentiate themselves.


Key Takeaways:
Practical use of new social platforms for storytelling

New ways to use visual elements to tell a story

Practical, innovative, actionable and budget-friendly ideas on how to effectively utilize visual content in marketing campaigns

---
Presenter: Molly Porter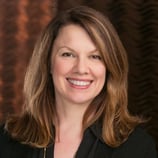 For the last 12 years, Molly has focused on innovative marketing strategies in the legal industry, including digital communications, content marketing and social media. Now at Seyfarth Shaw, she creates and executes integrated marketing communication strategies that promote Seyfarth Shaw as a leader in innovation and value in the legal industry. Molly works closely with SeyfarthLean Consulting, an interdisciplinary team of technologists, process improvement experts, and data analysts who are changing the practice of law through the application of practical business knowledge, strategic technology solutions and predictive analytics.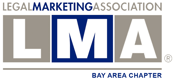 ---
More Legal Marketing Webinars in this series:

*Note: All events will be recorded and made avaiable for OnDemand replay. However, the Q&A session taking place immidiately following the live webinar will not be recorded.
---
Sponsor
BeaconLive. At BeaconLive, we are dedicated to delivering flawless and reliable virtual events. Our platform was designed to meet the needs of the Healthcare, Legal, Financial, Publishing and Association industries delivering continuing education. When you partner with BeaconLive to deliver your virtual event, we provide a solution greater than just our seamless and intuitive technology; our exceptional event services team will facilitate every detail throughout the lifecycle of your event, ensuring its success every time.