Meet The BeaconLive Team
---
John E. Duplin, Jr., President and CEO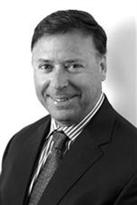 As president and CEO, John brings a wealth of experience to BeaconLive, including over 20 years in telecom, five years in the medical field, and four years of R&D with MIT. In addition to co-founding BeaconLive, John has held Engineering, Project Leader and Senior Management positions. His work in telecom-enhanced services, including messaging, conferencing, and pre-paid calling, has made him a valuable resource not only in developing BeaconLive's conferencing technology, but also in servicing customers.


---

Anthony Rotella, Chief Operating Officer & Partner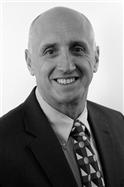 When it comes to managing company operations, there's no better person for the job than Tony, a BeaconLive co-founder and partner. Whether he's managing worldwide 24/7 technical support call centers or directing customer service centers, Tony's experience provides the foundation for BeaconLive's incredible customer service. His deep knowledge of the infrastructure design and theory of voice and data networking is an invaluable asset to the team.
---

Charles White, Chief Revenue Officer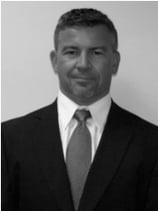 As Chief Revenue Officer, Charles serves as the head of all Sales, Marketing & Product Management for BeaconLive. He brings more than 20 years of experience in the digital media, SaaS and online information services industry, including strategy, sales, alliances, marketing and product development. He has built and managed top producing sales organizations within divisions of large Fortune 1000 firms and with start-up operations. Charles has also launched new products and created new sales operations to penetrate emerging markets. Prior to BeaconLive, Charles held Executive positions with Mirror Image Internet, PermissionTV, Thomson Reuters & NewsEdge. Charles holds a B.S. degree in Business Management with a Law minor from Bentley College.


---

Dan Olaru, Vice President of Research and Development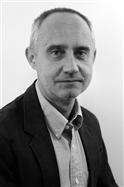 Dan's well-rounded background makes him the perfect fit for BeaconLive. In addition to more than 18 years of experience in computer engineering, Dan has held various positions in research, university teaching, and hardware and software design, including embedded systems design and factory automation software. Dan works out of Toronto, Canada and Wakefield, Mass., and holds an MS in Computer Engineering from Gheorghe Asachi Technical University of Iaşi, Romania, which has one of the oldest traditions in engineering studies.


---

Tammy Taylor, Director of Technical Operations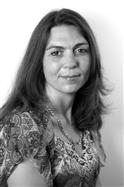 Tammy is the Director of Technical Operations at BeaconLive. Tammy joined BeaconLive in early 2007 to oversee technical operations and direct the TechOps staff. The Technical Operations team is responsible for systems implementation, creating registration pages, editing media files and much much more. Tammy brings a wealth of knowledge to BeaconLive through her 16 years of technical support, coding experience and project management, and of course her amazing hard work ethic. Outside of BeaconLive she can be found coaching hockey and soccer and spending time with her family. She is an integral part of the team and we enjoy seeing her bring BeaconLive's ideas to life.