Complimentary Legal Marketing Webinar Series: Event 4
Social Media for Legal Marketers
Wednesday, September 30th, 2015 - 1pm - 1:30 EST
Duration 30-minutes followed by a live Q&A session
Are social media platforms making their way into your marketing duties? Law firms are quickly realizing that social media is trend that's here to stay, and they are allotting resources to keep their social media presence active. In this webinar, we will discuss how to create a social media strategy, sustain its growth, and tips to be efficient.
Key Takeaways:
How to convince your team/lawyers to begin with social media

Social media platforms to consider

Content strategy, ideas for posts, and posts to avoid

Best practices across multiple social platforms

Ethical considerations
---
Presenter: Sheenika Shah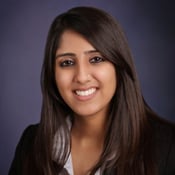 Sheenika combines her passion for law, marketing, and technology as the Digital Marketing/Technology Specialist for Knobbe Martens, an intellectual property law firm (Am Law 200). Her focus is maintaining and improving the firm's websites (knobbe.com and knobbemedical.com), developing social media strategies, expanding digital content marketing, and managing the firm's email marketing. As an active CA attorney, she enjoys connecting with attorneys on their practice of law, understanding social media ethics issues, and working with cross-functional teams (IT, Recruiting, and Administration). She holds leadership positions in several non-profit organizations, including Legal Marketing Association - Bay Area Chapter and Young Jain Professionals.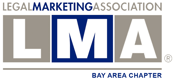 ---
More Legal Marketing Webinars in this series:

*Note, All events will be recorded and made avaiable for OnDemand replay. However, the Q&A session taking place immidiately following the live webinar will not be recorded.
---
Sponsor
At BeaconLive, we are dedicated to delivering flawless and reliable virtual events. Our platform was designed to meet the needs of the Healthcare, Legal, Financial, Publishing and Association industries delivering continuing education. When you partner with BeaconLive to deliver your virtual event, we provide a solution greater than just our seamless and intuitive technology; our exceptional event services team will facilitate every detail throughout the lifecycle of your event, ensuring its success every time.

Contact BeaconLive