OnDemand Webinar: 10 Tips for Writing Winning Needs Assessments
A few years ago, needs assessments were little more than overviews of a therapeutic area. Today, however, they require broad research and information from a variety of sources, including live interviews, to identify actual gaps in knowledge, highlight educational needs, and develop needs assessments.

Unfortunately, too few needs assessments actually meet these goals.

In this webinar, former newspaper reporter Debra Gordon, MS, will show you how to apply journalistic skills to develop the kind of targeted, persuasive needs assessments you need for accreditation and to win grants.
Key Takeaways:
Fi

ve web sites to always check out
Key questions to ask during an interview with a subject matter expert
How to develop the "story" of a gap analysis
15 search terms you better use
How to integrate healthcare reform into all needs assessments
Presenter: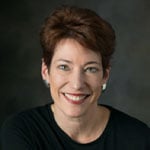 Debra Gordon, MS, is president of GordonSquared, Inc., a healthcare communications company based in Williamsburg, VA. She focuses on medical and healthcare communications.
A major part of her business is working with CME companies, providing needs assessments, partnering with faculty to develop content and presentations, and providing post-event enduring material. For the past five years, she was responsible for writing all needs assessments for every American Heart Association national meeting (~20 a year). She has also attended major medical meetings such as the American Society of Clinical Oncology to develop CME programs from presentations and worked with faculty on case studies, slide decks, journal articles, and monographs for accredited CME programs.

Debra is also an expert on healthcare reform and the Affordable Care Act, information she brings to all clinical pieces.

View this OnDemand Webinar