Complimentary Legal Marketing Webinar Series: Event 2
Blogging for Legal Marketers
Wednesday, September 16th, 2015 - 1pm - 1:30 EST
Duration 30-minutes followed by a live Q&A session
'Blogging for Legal Marketers' will walk viewers through the steps of starting a great legal blog. From encouraging attorneys to get started to bringing in more traffic, this webinar will give you the soup-to-nuts version of legal blogging.
Key Takeaways
How to convince your team/lawyers to start blogging

How to brainstorm ideas

How to manage content

How to drive traffic to your blog
---
Presenter: Dayna Schmidt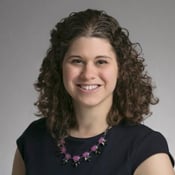 Dayna Schmidt is the Website Content Editor at Schiff Hardin LLP in Chicago. She focuses on website content, blogs, and social media. Dayna has worked closely with three of the firm's practice groups to create engaging, responsive-designed blogs that drive traffic to the firm's website. She is also Communications Co-Chair of LMA's Chicago City Group.



---
More Legal Marketing Webinars in this series:

*All events will be recorded and made avaiable for OnDemand replay. However, the Q&A session taking place immidiately following the live webinar will not be recorded.
---
Sponsor
BeaconLive. At BeaconLive, we are dedicated to delivering flawless and reliable virtual events. Our platform was designed to meet the needs of the Healthcare, Legal, Financial, Publishing and Association industries delivering continuing education. When you partner with BeaconLive to deliver your virtual event, we provide a solution greater than just our seamless and intuitive technology; our exceptional event services team will facilitate every detail throughout the lifecycle of your event, ensuring its success every time.

Contact BeaconLive