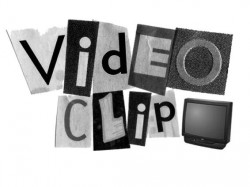 eLearning webinars are an effective and practical way of teaching individuals a new skill or practice that doesn't necessarily require hands on experience. However, not all eLearning webinars are interesting by nature; some may cover dry and difficult topics that have a hard time capturing the viewer's attention. In those cases, relying on text-heavy PowerPoint slides only can create a monotonous presentation your audience members won't remember. Learn how you can keep your audience engaged below.
Though many see eLearning webinars as video content itself, it doesn't really feel that way for the live audience that's focused on capturing their notes from your current presentation slides. One way to break up the monotony and page turning feel PowerPoint slides can provide is by using videos during appropriate times in your presentation. We recommend using short movie clips or popular shows that the majority of the audience will recognize in order to entertain as many audience members as possible.


Another method you can try out is starting the webinar with allowing people to see you via your computer's webcam. People may enjoy the personal touch and the ability to see the speaker during the short introduction most webinars begin with. However, we don't suggest doing this for more than a minute at a time because it will only be interesting for so long.


Regardless of how you incorporate video into your eLearning webinar, just make sure you keep it short and down to no more than three video clips per presentation. Though creating an association between the content and your information will help your audience retain more knowledge, you can still overwhelm and confuse people if you do it too much.
If you can't find an appropriate video clip to include in your slides, try replacing some of the bullet points with images your attendees will recognize. It will reduce reading time while helping visual learners to easily memorize the material. However, before you start, make sure your webinar providers supports the use of live media during live presentations. There's always the chance that your video format doesn't align with what their software supports --specially if it's a self service provider.