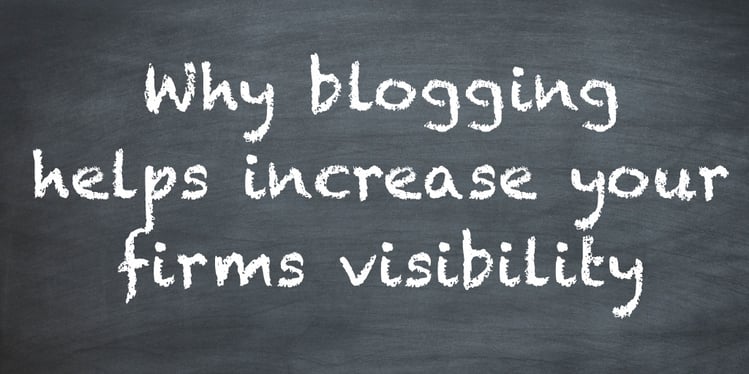 Did you know that less than 27 percent of law firms have blogs? 10 years ago, referral marketing was the main source for finding a law firm. Today, referrals are coming from your good friend Google. And if you're not crafting relevant, sharable, and searchable content, then you may not be on your prospects radar.

Over the last decade, blogging has become critical to your firm and attorneys online visibility. 94% of consumers say that the vendor name and reputation is important to the decisions that they make. It's your job to create and share your brands stories, and build your attorneys into thought leaders to keep your name in the clients online search.

We understand that it takes time to build a blog, but the cliche is correct, if you build it, they will come, eventually. We partnered with the Communications Co-Chair of LMA's Chicago City Group, Dayna Schmitt, to deliver a complimentary 30-minute webinaron Building a Blog for Legal Marketers. Register today.
Welook forward to attending the webinar with you on Wednesday, September 16th.
Please feel free to share this event with a colleague.