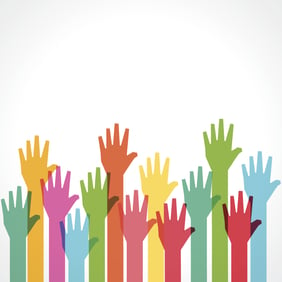 The need for telecommunication tools like webcasting and webinars are starting to expand beyond the workplace and education industry: people everywhere are starting to request access to these technologies in areas as diverse as the government. This scenario was recently observed earlier this year when a town in New Mexico started a petition "asking their City Commission to begin webcasting and televising its meetings to increase access". Its safe to assume that they are not the firt group of people to see how they could benefit from the convenience of utilizing webcasting services.
Webcasting meetings and important events where the topics being discussed or decisions being made are likely to affect a number of people is a no brainer. Transperency and inclusion are important to everyone regardless of the industry, government, or sector they are in --and after the meeting, you can create several short highlights of the meeting to share on social media or website to encourage further engagement. The repurposing opportunities are endless.
Webcasting can also help you share relevant news and information faster. Webcasting can be as simple as placing a camera in a meeting room while someone delivers new information or while a meeting is in session. Not only is this a valuable benefit to your audience but it also increases your organization's efficiency! And if government funding is a concern or the reason you're organization or government body is being held back, you can always charge a reasonable small-fee to increase revenue and sustain the program.
Delivering a successful webcast is also one of the easiest ways of generating new video content for your website without the burden of coordinating a video production team. Its as easy as finding a webcasting team to show up on the day of your event! Whether you are delivering your event online or in-person, its always important to consider how you are creating a professional experience with those people who are not in the room. Merely capturing your event for future viewing ultimately gives you more opportunities to reach your audience.
Whether you call your in-person event a seminar, conference, or meeting, the need to capture and broadcast the presentation to a wider audience is there. Read our blog, 9 benefits of webcasting your event for more helpful information.