Technology is smarter than ever, and seemingly becoming more intuitive by the second. Every move you make means something to the "bots" we've incorporated into our daily functioning. All of our activity on the Internet – website visits, social media, email – and the smartphones literally at our fingertips contribute to smart technology intuition. 25% of smartphone users ages 18-44 say they can't recall the last time their smartphone wasn't next to them (FastCompany).
When our viewing habits, preferences, and actions are tracked and analyzed, technology virtually becomes our closest friend. Your Internet browser knows the type of banner ad you'd be tempted to click on. Facebook offers links in the sidebar that directly align with your interests. Smart technology not only accommodates, but predicts.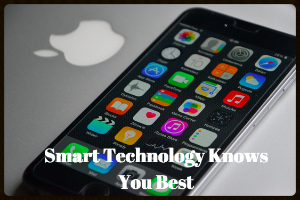 In the legal realm, bar associations and law firms can benefit from creating OnDemand libraries that learn from end-users' viewing habits and then make smart recommendations on other webinars and blogs that might be of interest. OnDemand recordings allow lawyers to gain more insight into the topics of their choice, so why not create libraries that cater to these preferences even more? It's truly a win-win for both the marketers offering the content in hopes of driving traffic and the lawyers being offered the exact materials they want.
In this digital age, marketers learn heavily from monitoring this type of activity, so clearly optimizing offerings based on the kind of things people are interested in is a smart practice in any industry. According to The Content Council, 61% of consumers say they feel better about a company that delivers custom content, and are more likely to buy from that company. No matter what type of business, content should reflect the target audience's preferences and be optimized based upon what people tend to want.
Interactive content, such as apps, assessments, calculators, configurators, and quizzes, generate conversions moderately or very well 70% of the time (Ion Interactive). So, when OnDemand offerings are interactive and engage viewers with content that strikes their fancy, results will be all around satisfactory. Taking a quiz and then being driven to another piece of content that seems like a relevant and natural next step is an effective tactic, especially since it'll seem so organic.
When our devices learn from our choices, decisions become easier. Technology makes daily tasks easier, and Continued Legal Education (CLE) will also become simpler with personalized OnDemand libraries available for the empowered scholars who are interested in being in the know. Knowing what kind of information to provide them with is the crucial first step toward improvement. Knowledge is power after all, right?
To schedule a demo or for more information about BeaconLive, contact us!