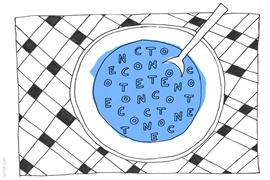 The demand for webinars continues to grow as more and more industries begin to realize how much can be accomplished during a webinar while minimizing costs (in contrast to In-person Events). However, just because attending a webinar is easier than attending an In-person Event doesn't mean everyone who is interested in your webinar will register for the event. Even a certain percentage of the people who do register will have to miss out because of last-minute meetings or approaching deadlines.
But that doesn't have to be the end of your well-researched-super-interesting webinar. There are numerous ways to share all that new data you gathered into several different pieces of content to satisfy all the different styles of learning your attendees may have.
Think of your webinar as the foundation to the house you're about to build, and every new piece of content you can derive from it is a new room in the house. One room contains an infographic that you can create by using statistics and key items that were discussed during the webinar. Another room houses a blog that answers any questions that came from the audience. If you are able to derive enough information from the webinar try creating an E-book discussing the content delivered. The possibilities are endless!
However, the most important of them all is placing your webinar recording OnDemand for future viewings. By doing so, you will extend the life of your webinar and increase the amount of views and engagement with your site.
Here are a few others ways you can repurpose your webinar's content: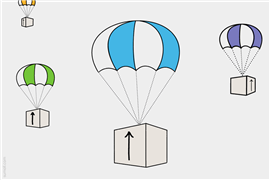 Share your slides on SlideShare
Video snippets: crop short clips of your presentation highlighting key points to host on social media
Rebroadcast it to second live audience, then join for another live Q&A
Interview the presenter on video or as a written article on the webinar's topic