So you have a great idea for a webinar but don't know where to start and choosing the right provider seems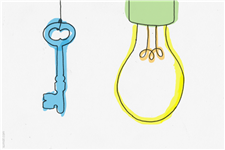 impossible when you find several options but can't tell them apart.

Luckily for you, BeaconLive is all about providing the differentiation factor you've been looking for. And we're not just talking about our superb technology…our real secret weapon is our Event Services team.

BeaconLive's Event Services team has mastered the art of webinar delivery and human engagement. Their highly skilled techniques can engage the most uninvolved of your participants and inspire them to share your content with the world…unlike most Do-It-Yourself platforms.



BeaconLive's dynamic team consists of Account Managers, Event Producers, and Live Moderators who are passionate about what they do and helping you succeed. There's no point in having a toolbox if no one teaches you how to use a monkey wrench, right?

Allow us to show you how it's done…

First, one of our account managers will meet with you to discuss your needs and what BeaconLive can do to help drive your business. Our account managers understand that people love having options. That's why they enjoy walking you through our service offerings in a a-la-carte fashion so that you only choose what your event needs to be successful.

Next, one of our event producers will take that plan and put it into action! Our event producers are dedicated to taking care of all the little details that go into creating your event within the timeframe needed. You will be so amazed at how efficient they are in setting up your registration page and scheduling your email reminders that you will feel like there is nothing that they can't do!

…And of course, before anything is made visible to your participants, you will have an opportunity to review the work your Event Services team has finalized for you. We leave no room for mistakes.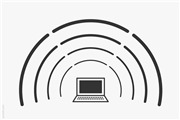 On the day of your event you will not be alone. When you deliver your webinar with BeaconLive, you have the ability to present your content to your audience with the confidence that your knowledgeable BeaconLive moderator is behind the scenes, assuring the flawless delivery of your presentation.

This includes introducing the webinar, facilitating the Q&A session, and assisting the speaker however needed. Our moderators are there with you through the entire call monitoring all aspects of your webinar, ready to provide immediate technical support.

But we don't stop there…

At the end of your presentation, your Event Services team can administer and grade any post-event final exams, deliver certificates of completion, or solicit feedback to evaluate your presentation and make future improvements. Our event services team continues to be involved after the event is over through reporting, participant follow up, and any other measure necessary to finalize your virtual event smoothly.

As you can see, It's very clear that we have the sophisticated technology you're looking for, but more importantly, you will find that when you partner with BeaconLive we become an extension of your team.