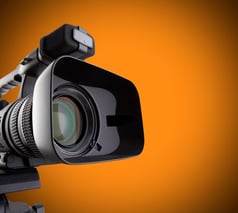 Associations are in need of effective, affordable and convenient ways to deliver content and training for their members worldwide. And members are in need of belonging to a professional network where they can expand their industry knowledge while creating new connections.
Associations like SIPA and LMA recognize this by helping people achieve their professional goals through their monthly events and annual tradeshows. However, not every member is able to attend every event and tradeshow in person, limiting their participation and access to knowledge. For these reasons, and many more, associations have started to adopt the practice of capturing and broadcasting their events online via broadcasting.
People that may be undesicive about joining your association because they are unsure of how often they will be able to make it to every event will have a stronger incentive to join if they know they have the option to access your content online.
Live webcasting can help you increase your social media prescence by encouraging your virtual audience to share your presentation's key points online (using your event's hashtag).
Many webcasting event providers offer the option to record the event which can help you reach a larger audience after the event is over.
Increase revenue. You can choose to make your online event availble to non-members for a small fee, helping you bring new profits while adding value to your membership.
Share relevant news and information faster. Webcasting can be as simple as placing a camera in a meeting room while someone delivers new information or while a meeting is in session.
Professional association meetings and conferences are valuable sources of information that deserve a larger audience than what the physical room can hold. Webcasting not only solves that problem by expanding your audience outside the room, but it also contributes to your membership outreach efforts; helping retain current members and attracting new ones.
Learn how BeaconLive can help add more value to your association's membership through our webcasting services.